With VCT Stage 1 Masters Reykjavik 2022 right around the corner, 12 of the best Valorant teams from all over the world are gearing up to take the stage at the first international LAN event of the year.
The playing field looks considerably different from last year. Sentinels, Gambit Esports, and Acend – the winners of the last three LAN events – will not be in Iceland after failing to qualify through their respective Stage 1 Challengers tournaments.
This means that Riot Games is going to be crowning a new champion at Masters Reykjavik 2022. With a tantalizing mix of fresh faces and veteran teams, one thing's for sure – we're in for a blast at Stage 1 Masters.
Here are our power rankings of the top 10 teams at Reykjavik.
---
Masters Reykjavik 2022 Power Rankings:
| | |
| --- | --- |
| TEAM | REGION |
| 1. The Guard | North America |
| 2. G2 Esports | EMEA |
| 3. OpTic Gaming | North America |
| 4. Fnatic | EMEA |
| 5. LOUD | Brazil |
| 6. DRX | Korea |
| 7. Team Liquid | EMEA |
| 8. KRU Esports | Latin America |
| 9. Paper Rex | APAC/Southeast Asia |
| 10. XERXIA Esports | APAC/Southeast Asia |
1. The Guard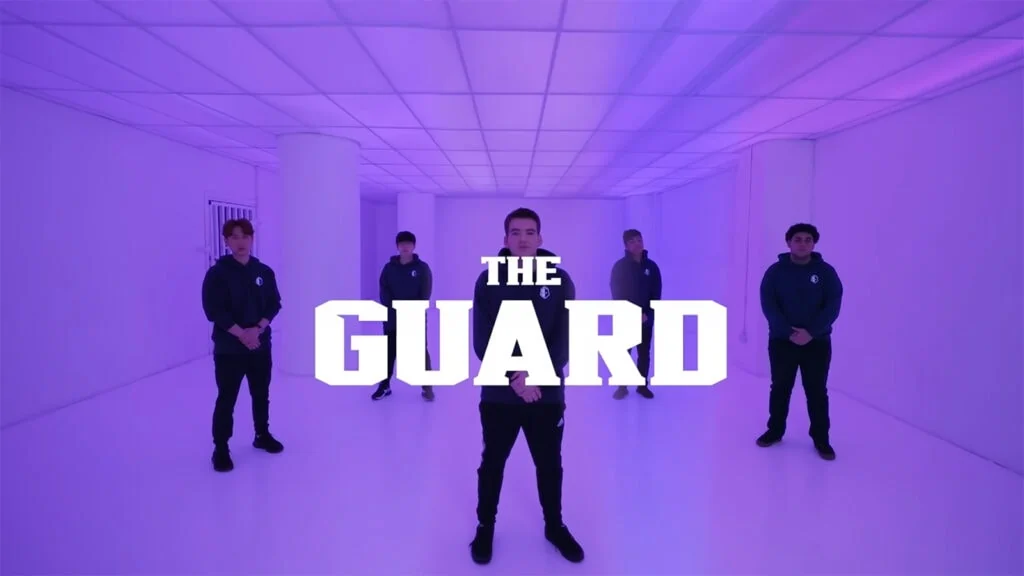 From self-proclaimed "Tier 3 team" to North America's top seed, The Guard have enjoyed a meteoric rise since the start of the VCT 2022 season.
They entered the VCT NA Stage 1 Challengers open qualifiers as virtual unknowns, and are now unequivocally the best team in North America. With decisive victories over powerhouses like Sentinels, Cloud9, and OpTic Gaming, The Guard have proved that their success wasn't a mere fluke.
The team of rookies has also shown themselves to be incredibly resilient, bouncing back after getting knocked to the lower bracket of the Stage 1 Challengers playoffs by OpTic Gaming. The newly-formed squad stormed through the lower bracket final, where they swept heavy favorites Cloud9 3-0 to qualify for Masters Reykjavik 2022.
In the grand final against OpTic Gaming, The Guard hit back with a thrilling 3-2 victory that cemented their place at the very top of North American Valorant.
The Guard never drops a series to the same team twice, and the double-elimination playoffs at Masters Reykjavik will play to their strengths.
This is a team that has played around 225 scrims since the start of the year, and their hard work is paying off. Their flawless teamwork and ability to adapt are why they're considered the favorites at Masters Reykjavik 2022.
---
2. G2 Esports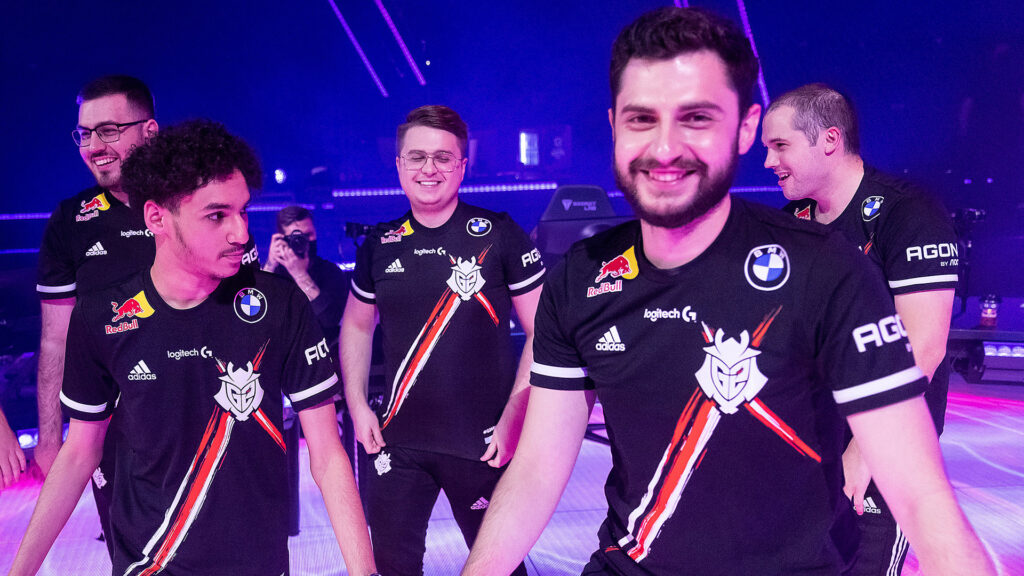 G2 Esports has emerged as EMEA's top representative, despite a revolving door of roster changes that saw Oscar "Mixwell" Cañellas Colocho and Wassim "keloqz" Cista swap places on the bench twice.
Something appeared to click for G2 Esports after their defeat to Team Liquid in the opening match of the VCT EMEA Stage 1 Challengers playoffs.
They went on an undefeated streak in the lower bracket, taking down M3 Champions (formerly Gambit Esports) and winning their rematch against Team Liquid in a decisive 2-0 victory. Against Fnatic in the lower bracket final, G2 were dominant, striding to a 3-0 win.
Žygimantas "nukkye" Chmieliauskas is the player to watch with a 1.27 K/D in VCT EMEA Stage 1, the second-highest in the entire tournament.
While they eventually fell to FunPlus Phoenix 1-3 in the grand final, international travel restrictions that prevented FPX from fielding a full roster in Iceland mean that G2 is now the team to beat from EMEA.
---
3. OpTic Gaming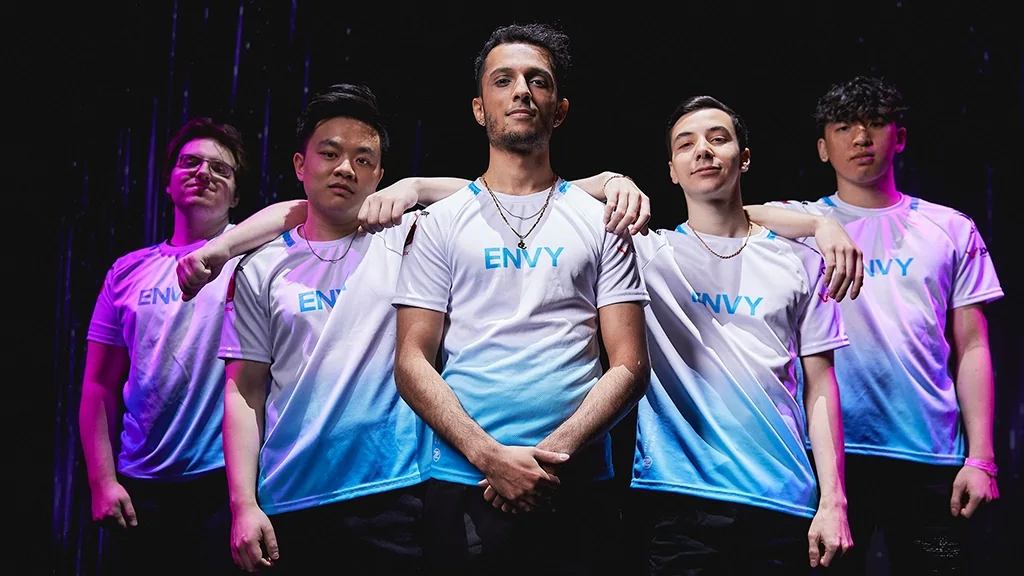 Despite missing out on big tournament wins, OpTic Gaming are the most consistent team in North America. Since adding Jimmy "Marved" Nguyen to their roster in June 2021, OpTic have become a top contender in their region with appearances at both Masters Berlin and Valorant Champions 2021.
The North American squad are set to attend their third international Valorant LAN at Masters Reykjavik 2022. They have shown that they are able to go toe-to-toe with the best in their region, defeating Cloud9 and The Guard in their upper bracket run during the VCT NA Stage 1 Challengers playoffs.
All eyes will be on fragging demon Jaccob "yay" Whiteaker, who has the second-highest K/D ratio in VCT NA Stage 1 at 1.33 and the fifth-best ACS.
---
4. Fnatic
Since the addition of Russian player Andrey "BraveAF" Gorchakov in January, Fnatic have only continued to improve. The European squad was the only team to finish their VCT EMEA Stage 1 Challengers group stage run with a perfect 5-0 record, with wins over G2 Esports, Guild Esports, and Valorant Champions 2021 winners Acend.
In the playoffs, they defeated M3 Champions after an epic 10 overtime rounds on Split, outlasting a team known for their remarkable resilience in late games.
Unfortunately, Fnatic will not get to showcase the full potential of their roster in Iceland. The organization has since suspended BraveAF, after he appeared to show support for Russia's invasion of Ukraine in leaked private messages. Alliance's Sova main Enzo "Fea" Mesrati will act as a stand-in for the Russian player.
There is also a chance that Fnatic may even have to play with two stand-ins. Star duelist Nikita "Derke" Sirmitev tested positive for COVID-19 last week, and will have to test negative before he is able to join his team in Iceland. KOI's Joona "H1ber" Parviainen will play if Derke is unable to compete.
But despite the roster shakeups, Fnatic is not a team to be overlooked. Jake "Boaster" Howlett is one of the best in-game leaders in Valorant, and he will be leading a Fnatic team that has always played better on LAN.
---
5. LOUD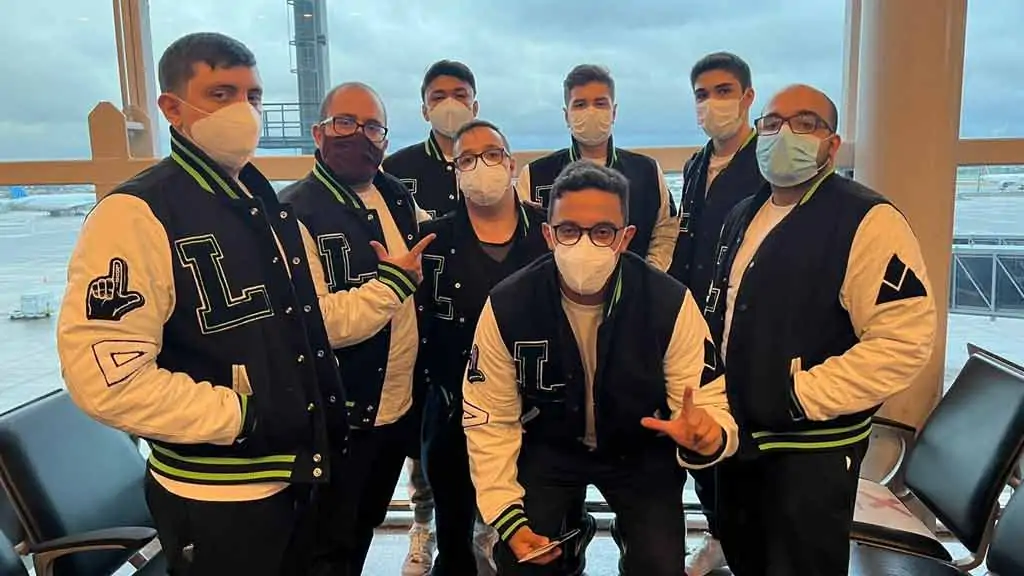 Brazilian superteam LOUD could be one of the most dangerous teams in Iceland. The team are fresh off an undefeated run during VCT Brazil Stage 1 Challengers, where they did not drop a single series and finished with an astonishing 16-1 map record with wins over Team Vikings, Liberty, Vivo Keyd, and Ninjas in Pyjamas.
The squad stars Sova ace Gustavo "Sacy" Rossi and Matias "saadhak" Delipetro, who played with Champions contenders Team Vikings last season.
However, the team is also debuting new blood in duelist Erick "aspas" Santos, who has been absolutely stellar for his team so far. In VCT Brazil Stage 1 Challengers, aspas was miles ahead of the competition with a 1.80 K/D.
If there was ever a Brazilian squad that looked poised to win an international Valorant event, LOUD is probably it.
---
---
6. DRX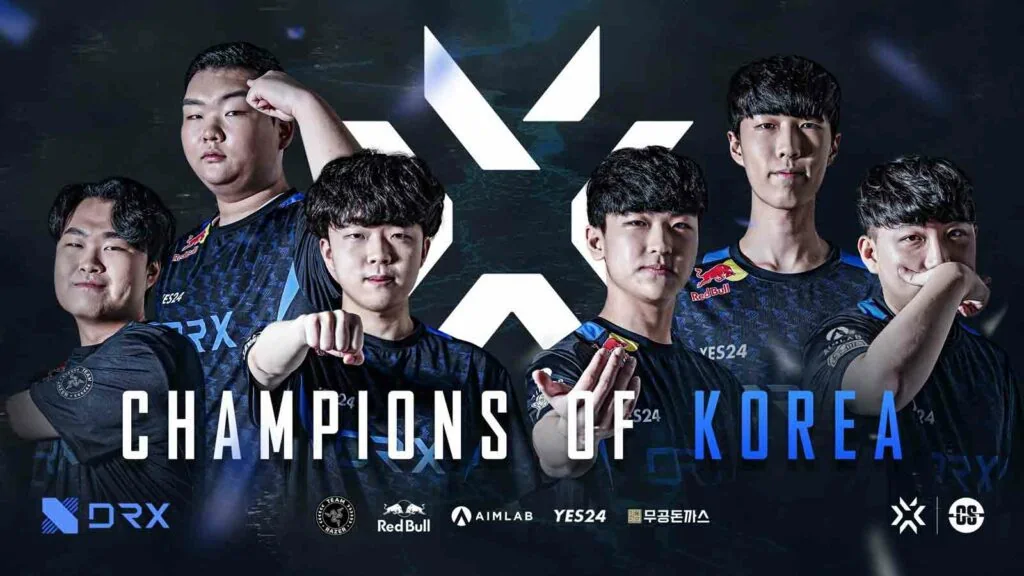 Widely considered to be the best team in Asia, DRX will be hoping to find more international success than they did last year. After the team's lackluster performances on the world stage, DRX have decided to forgo their six-man roster strategy in favor of a fixed five-man team.
Despite close challenges from regional rivals, DRX held onto their crown as the kings of Korea, winning all of their VCT Korea Stage 1 Challengers playoffs matches. They swept the second-placed On Sla2ers during the upper bracket final and grand final, punching their ticket to Iceland in dominant fashion.
Yu "BuZz" Byung-chul has been a rock for his team on Chamber, almost never missing a beat despite switching roles from duelist to sentinel this season.
---
7. Team Liquid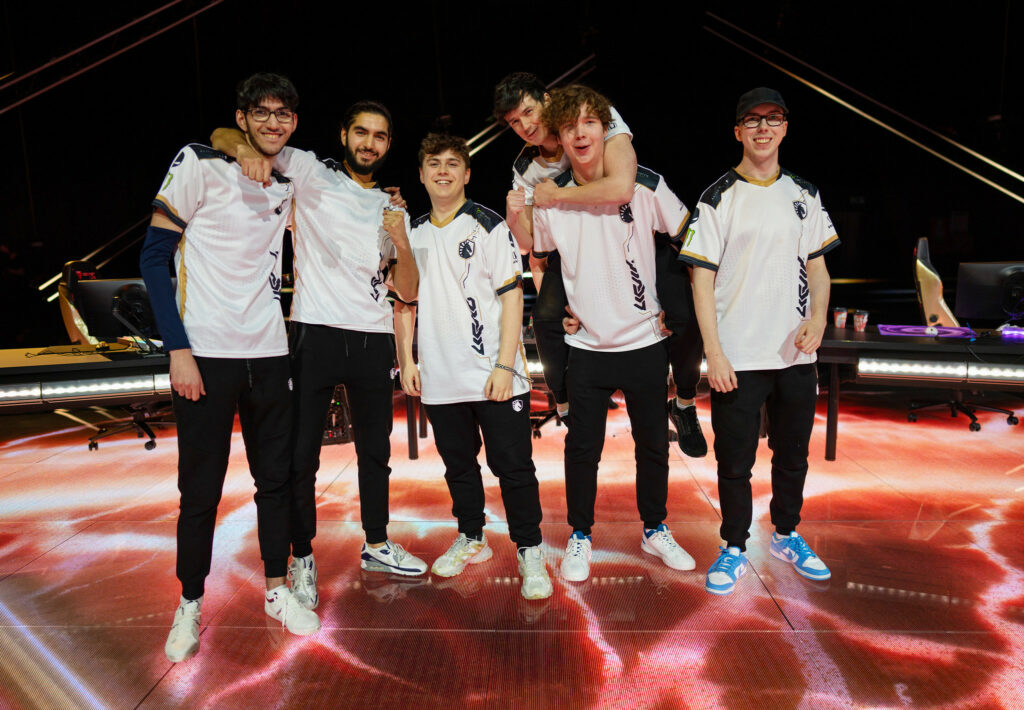 Despite placing fourth during the VCT EMEA Stage 1 Challengers playoffs, Team Liquid are EMEA's third representative at Masters Reykjavik. The team takes FunPlus Phoenix's place, after the latter was unable to attend due to travel restrictions affecting its Russian and Ukrainian players.
But make no mistake, Team Liquid are still a formidable squad that has a history of deep tournament runs at international Valorant LAN events.
They finished fourth at last year's Masters Reykjavik event and placed 3rd to 4th at Valorant Champions 2021.
---
8. KRU Esports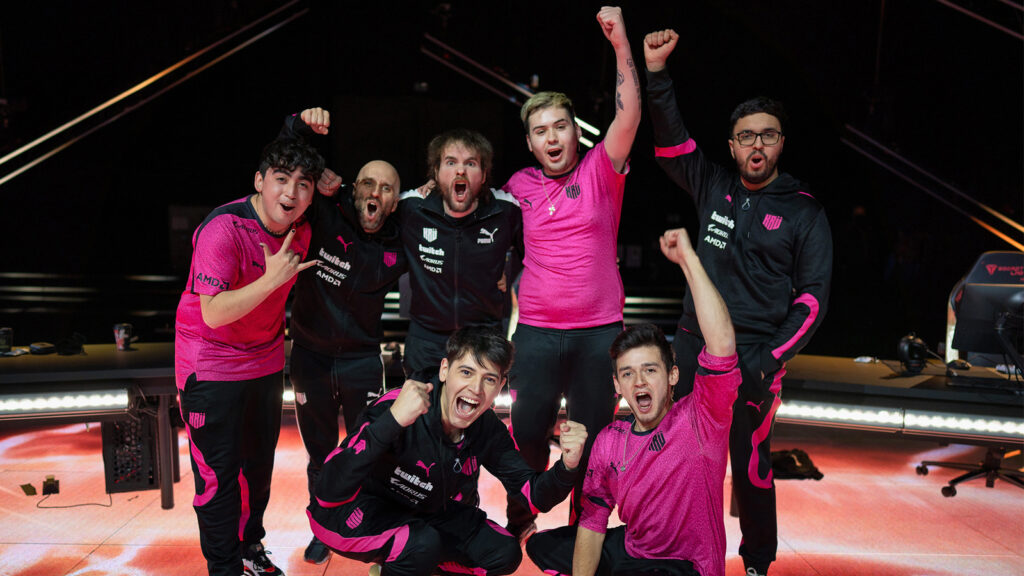 The Argentina-based organization's roster is now the only team that has qualified for all of Riot Games' international Valorant events since the beginning of the Valorant Champions Tour circuit.
After an impressive run to the semi-finals of Valorant Champions last year, KRU will be looking to make it even further at Reykjavik.
Powered by the raw mechanical talent of Angelo "keznit" Mori and Roberto Francisco "Mazino" Rivas Bugueño, KRU is fully capable of giving the best teams a run for their money.
---
9. Paper Rex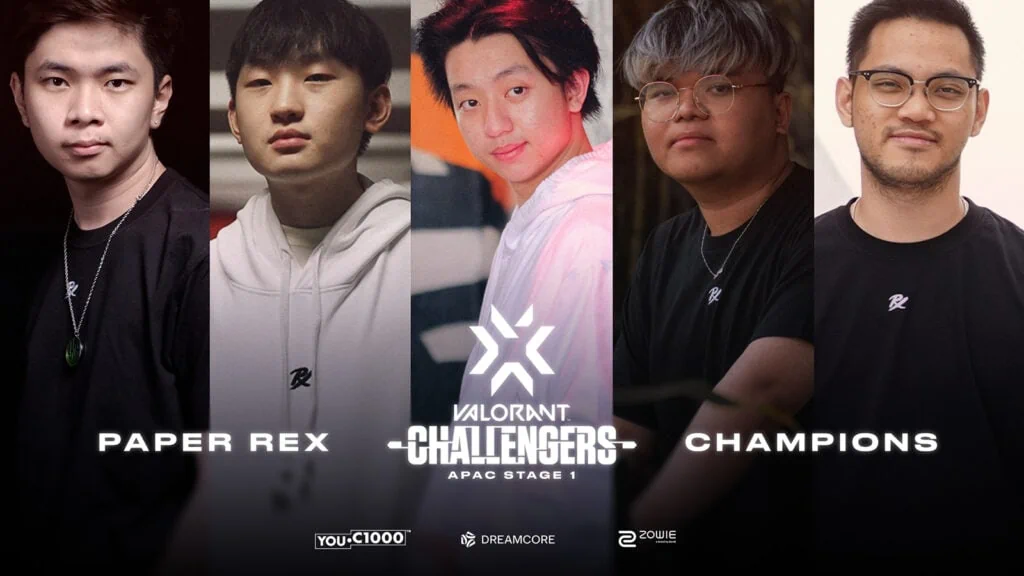 Coming in as the dark horse in Iceland, Paper Rex are eager to upset some of the top teams in the competition.
The Southeast Asian squad sailed through the VCT MY/SG Stage 1 Challengers and went on a flawless 6-0 win streak in the VCT APAC Stage 1 Challengers playoffs, dropping only three maps throughout it all.
Their 3-2 victory over XERXIA Esports in the grand final cements their place as the top team in APAC, and the roster arrives in Iceland firing on all cylinders.
Star duelist Jason "f0rsaken" Susanto is widely considered one of the most mechanically gifted players in the region, and he will be looking to test himself against the best the world has to offer in Reykjavik.
---
10. XERXIA Esports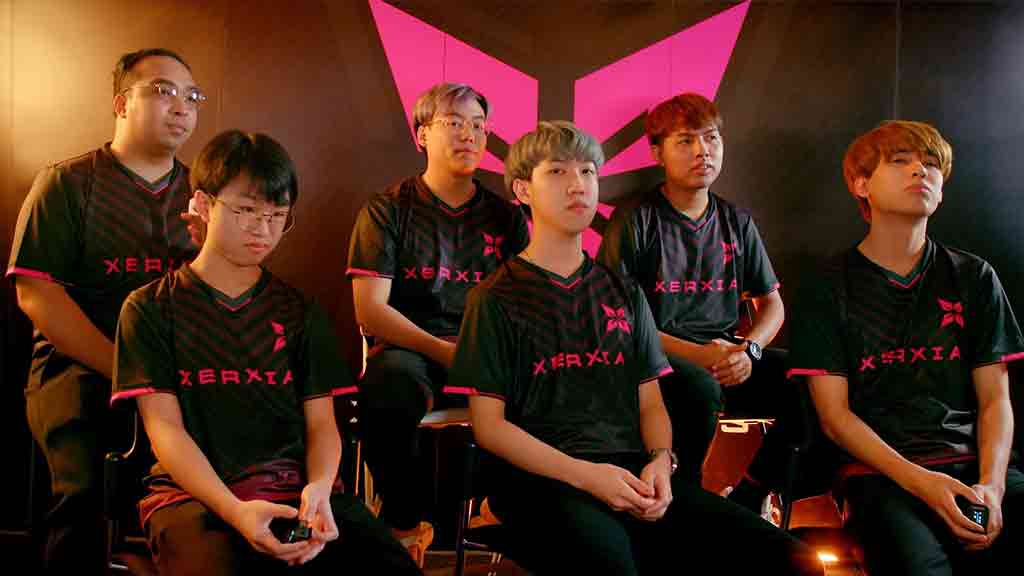 Thailand-based XERXIA Esports became the second VCT APAC team to qualify for Iceland, despite losing star player Patiphan "Patiphan" Chaiwong, who returned to Overwatch last year with the LA Gladiators.
XERXIA Esports fought an uphill battle during the VCT APAC Stage 1 Challengers group stage. After being forced to forfeit a match due to a power outage, the team surged through the lower bracket with wins over Persija Esports, BOOM Esports, and Bleed eSports to qualify for Masters Reykjavik 2022.
18-year-old Thanachart "Surf" Rungapajaratkul is also proving himself to be more than just Patiphan's replacement, stepping up to the plate with impressive performances on Jett.
Elsewhere, Nutchaphon "sScary" Matarat appears to have unlocked a whole new level of play. His 1.36 K/D was third in the Stage 1 Challengers playoffs, despite not ever playing a duelist.
As the team that upset the former Team Envy at Champions 2021, XERXIA is still a force to be reckoned with.
Masters Reykjavik 2022 begins on April 10 with the group stage, followed by the playoffs on April 14.
You can follow the matches live on the official Valorant Twitch and YouTube channels when the tournament kicks off.
READ MORE: Masters Reykjavik 2022: Schedule, results, teams, prize pool, and where to watch