Veteran player Spencer "Hiko" Martin will likely not be a part of 100 Thieves' new starting roster, according to a report from Dot Esports' George Geddes.
This would mark one of the biggest roster changes since the departure of Joshua "steel" Nissan and Nicholas "nitr0" Cannella last year. Hiko was the first member of the 100 Thieves Valorant squad back in 2020, when he was tasked with helping the organization build a team in Riot Games' new tactical shooter.
The North American organization is now looking to retool its roster around a new core as it prepares for VCT NA Stage 2 in May.
---
---
100 Thieves Valorant may drop Hiko, retain Asuna and bang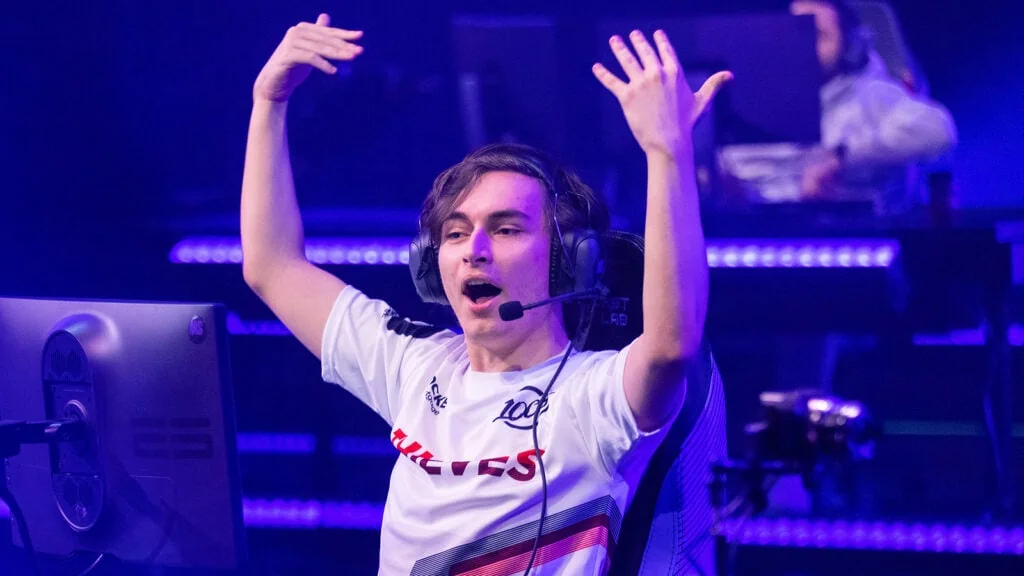 Despite his reputation as a clutch god, Hiko had come under fire for his performance in VCT NA Stage 1 Challengers, after appearing to bait his teammates and failing to take fights with them.
Moving forward, 100 Thieves is reportedly looking at retaining the services of young guns Peter "Asuna" Mazuryk and Sean "bang" Bezerra, after deciding to part ways with Noah "jcStani" Smith. It is not clear whether in-game leader Ethan "Ethan" Arnold will remain with the team.
Former TSM player Matthew "Wardell" Yu was initially reported to be a potential pick-up for 100 Thieves as the team needed a dedicated Operator player, but details around a possible signing remain scant.
100 Thieves has also been in contact with at least two other players, according to Dot Esports, one of whom is Rise's Sova main Derrek "Derrek" Ha. He would potentially take Hiko's spot on the roster as 100 Thieves' main Sova player if the signing goes through.
The team finished the group stage of VCT NA Stage 1 Challengers in a lackluster fifth place, above only Evil Geniuses. They have struggled to find the right formula for success even in Tier 2 tournaments, despite multiple roster changes over the past couple of months that saw them replace Adam "ec1s" Eccles and Hunter "BabyJ" Schline with bang and jcStani.
And after bringing on famed casting duo Daniel "ddk" Kapadia and Sean Gares as general manager and head coach respectively, it seems a bigger overhaul might be on the cards.
READ MORE: The Guard almost did not sign star carry Sayaplayer, says head coach mCe