Jaccob "yay" Whiteaker is one of the most feared players in Valorant. His moniker El Diablo explains it all – the man is a demon in game and can carry an entire team on his back.
But even the devil himself needs to sharpen his skills.
Yay has teamed up with popular aim trainer Aim Lab to create a custom task to suit his unique needs, so if you're looking to improve your Valorant warm-up routine, this might be a good place to start.
---
---
Yay's Valorant warm-up routine in Aim Lab focuses on tracking and micro-adjustments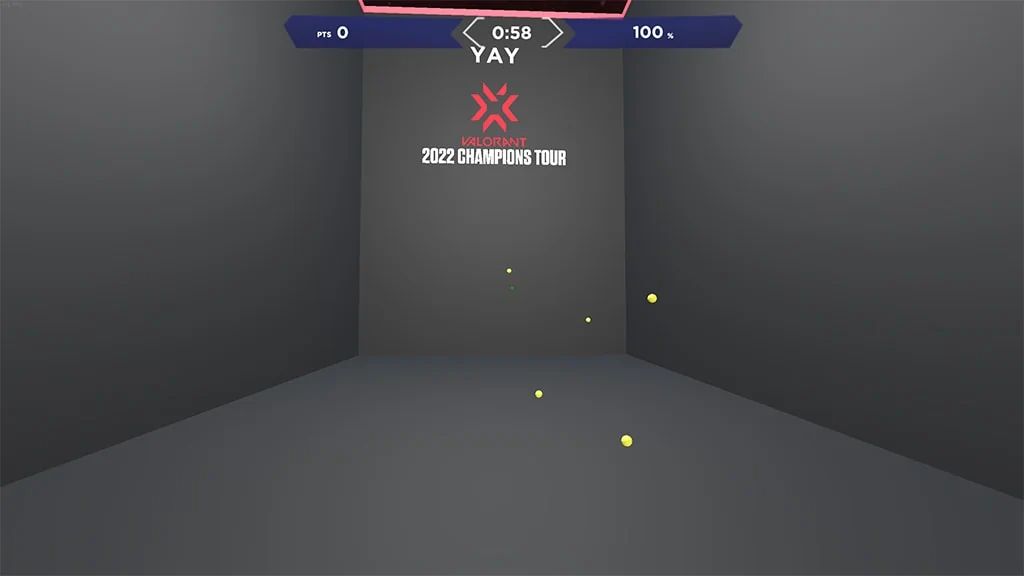 Yay's warm-up routine is very different from Tyson "TenZ" Ngo's, who also designed his own custom Aim Lab task. While TenZ wanted to recreate a high-pressure situation where players have to take down multiple targets that are continuously getting closer, yay is focused on refining his tracking and micro-adjustments.
The task is incredibly demanding in terms of precision, requiring you to hit tiny moving targets that pop up randomly on your screen.
"This scenario really helps you train your tracking. When a target appears on your screen, you should be able to predict where it's going and be able to hit relatively precise shots on it," said the OpTic Gaming star.
There's no point in using an aim trainer if the mechanics you're practicing don't translate to the game, which is why yay wanted a task that would replicate what you encounter in Valorant.
"My goal with this task was to practice hitting targets moving back and forth with realistic movement, similar to what you see in game," he explained.
"The only time I really got that was in Deathmatch, and even then people would troll or they would run around in a way that they never would in an actual game. I wanted something that would really challenge my aim and force me to do a lot of micro-adjustments."
Aim Lab is currently available to play for free on Steam. You can download yay's Aim Lab task right here.
READ MORE: Astra mains in tears after Valorant patch 4.04 goes live