Reigning Valorant Champions Acend have announced that they are benching in-game leader Santeri "Bonecold" Sassi, after falling short of expectations to qualify for Stage 1 Masters Reykjavík.
Bonecold remains under contract, but is now free to explore new opportunities with other teams.
The roster change is the first since June 2021, when the European organization traded Jose "koldamenta" Luis Aranguren for former G2 Esports IGL Aleksander "zeek" Zygmunt.
---
---
Acend bench Bonecold ahead of VCT EMEA Stage 2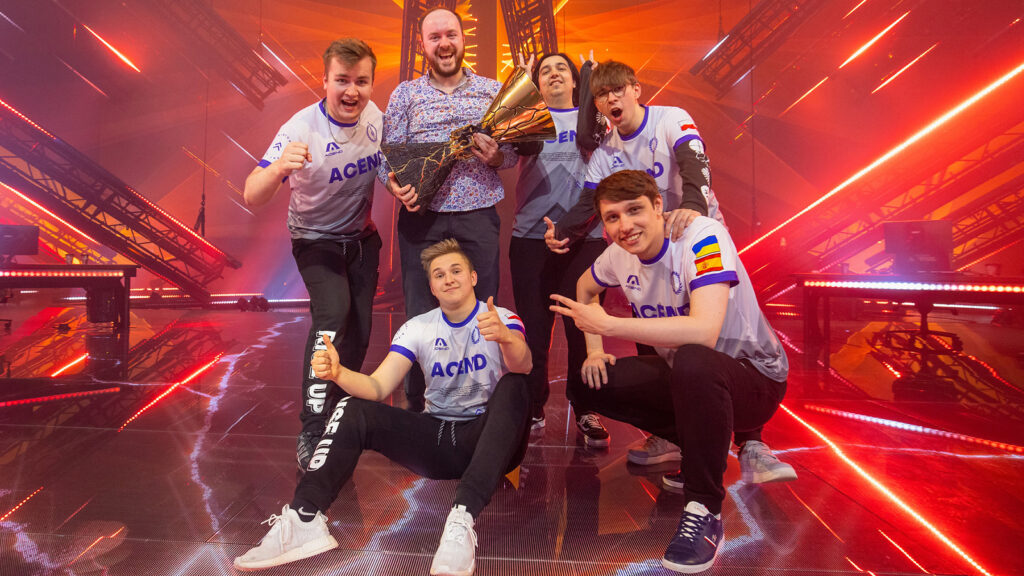 Mehmet Yağız "cNed" İpek and his team started out strong in their first match of the VCT EMEA Stage 1 Challengers group stage, picking up a 2-0 victory over Turkish team SuperMassive Blaze.
However, the team struggled to keep up that momentum. In the following weeks, they only found one more win against G2 Esports, ending the group stage with a 2-3 record that put them out of the running for Masters Reykjavík.
The final decider match against BBL Esports was particularly rough. Zeek made the decision to take a break from competition before the match, citing mental health struggles that had been plaguing him over the past few months.
The team had to field an emergency substitute in Semyon "purp0" Borchev and eventually fell to BBL in one of the biggest upsets of the group stage.
Mark "Krimson" Senior, Acend's Head of Esports, took to Twitter to explain the reason behind the roster change.
"For the team as a whole we felt that over time the culture has changed within. The way in which the core of our team sees the game and how they want to play it has moved away from the way Bonecold sees it," he wrote.
"As we've seen from the start of the year these differences in opinion have made it hard for us to play as a cohesive unit and resulted in a range of difficulties in the effectiveness of our practice and general game plan, as well as in our official gameplay itself."
Krimson stressed that there was no bad blood between the Finnish player and the rest of the team. The 23-year-old IGL helped Acend defy all expectations last year, leading them to the first-ever Valorant Champions trophy in December.
Moving forward, Krimson said the change was necessary to help the team return to its championship-winning form and continue to grow.
READ MORE: You'll have to think twice before using Brimstone's Stim Beacon in patch 4.05