Korean's top Valorant squad, DRX Vision Strikers, is on a quest to conquer the world. As the reigning kings of Korean Valorant, they now have their sights set on the international stage.
The team has undergone many changes in the offseason, most notably returning to a more traditional five-man roster after a year of playing with a six-man team.
In an interview with ONE Esports, Yu "BuZz" Byung-chul talked about why DRX Vision Strikers decided to move away from their six-man strategy, and their roster changes in the run-up to VCT Korea Stage 1 Challengers.
---
How Vision Strikers were crowned the kings of Korean Valorant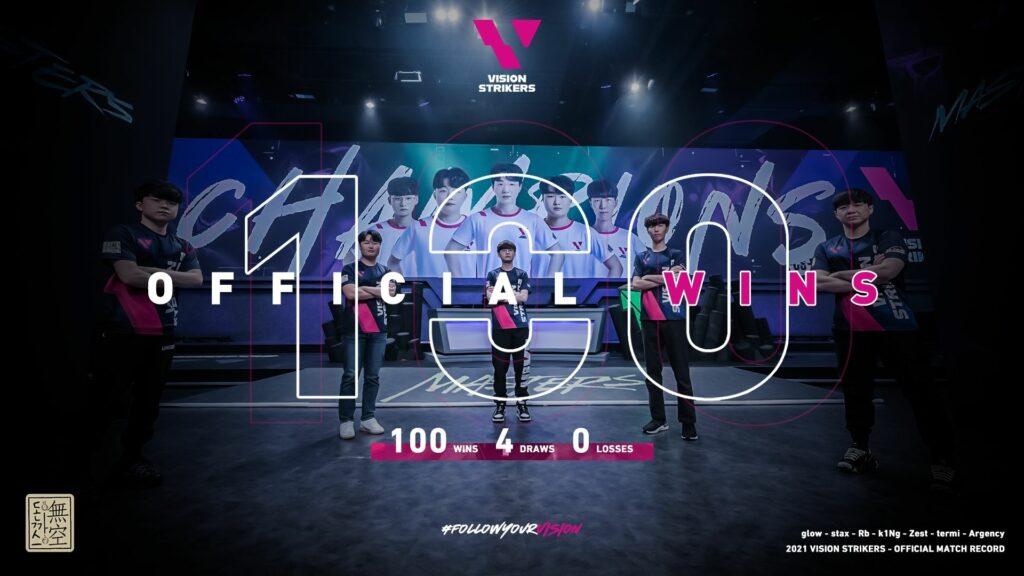 The story of Vision Strikers is one for the history books.
The team cemented themselves as the top contender in the region early on in Valorant's beta period, sweeping every tournament they joined in 2020. That same year, they won Riot Games' First Strike Korea tournament, the biggest regional event at the time.
They looked absolutely untouchable going into 2021, reaching new heights with a historic 104-game win streak.
Vision Strikers continued to reign supreme in Korea during the VCT 2021 season, but they eventually struggled to replicate that same success at international events. They finished 5th-8th at Masters Berlin, losing 1-2 to Gambit Esports in the quarterfinals. The powerhouse squad then finished 9th-12th in Valorant Champions, falling to Cloud9 1-2 in the group stage.
The team decided a change was necessary just ahead of the VCT 2022 season, parting ways with Kim "Lakia" Jong-min and Lee "k1Ng" Seung-won. In January, Vision Strikers and its parent company were acquired by DRX, and they would start 2022 under a new banner.
---
Why did DRX Vision Strikers return to the traditional five-man roster?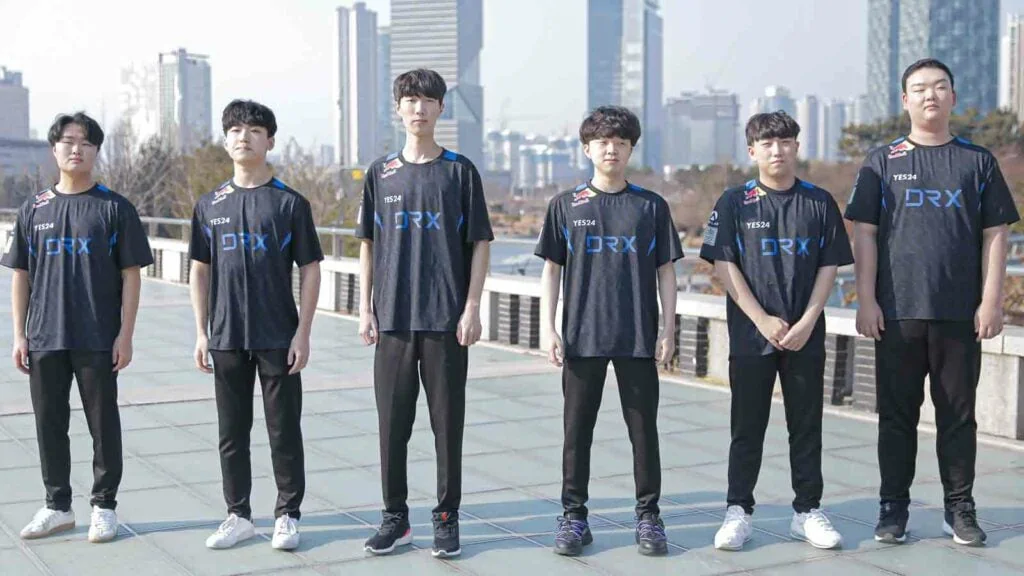 The team is focused on competing with a traditional five-man roster in the VCT 2022 season, said BuZz.
"Kang 'BeYN' Ha-bin is on the roster as a trainee, which means he is there to step up in case of an emergency, like if one of us sustains an injury," he explained. "It's an especially unpredictable time because of COVID-19, so if one of us gets sick, he can be our emergency substitute."
DRX Vision Strikers' six-man roster gave the team an advantage in regional competitions in theory, because they had a more diverse agent pool to draw from. The team would rotate between Lakia and k1Ng, depending on agent compositions and which map the team was going to play. However, having six players resulted in major drawbacks in the long run, according to BuZz.
"There's always going to be one guy left behind, and there's always going to be an internal battle among teammates to become a starter," he explained. "That is one of the major cons of using [the six-man strategy.]"
Vision Strikers hoped that having more players on the roster would allow them to future-proof the team as the meta changed, but it only caused players to fight for a starting position in matches.
---
---
What changes did DRX make to improve the team?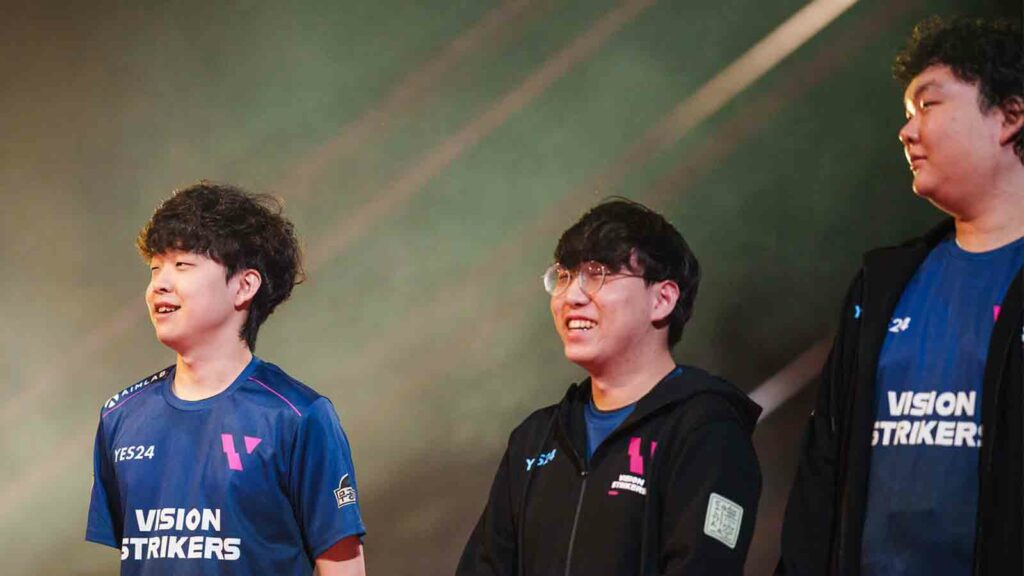 The team has retooled their roster ahead of VCT Korea Stage 1 Challengers. They are currently 4-1 in the VCT Korea Stage 1 Challengers Group Stage, including a 13-0 shutout win over Desperado in their debut match.
Alongside the return of Kim "Zest" Gi-seok as in-game leader, BuZz now plays Chamber for his team instead of Jett, while Goo "Rb" Sang-min steps into the role as their main duelist.
BuZz has no qualms about the role changes at all. "I want to say that I'm the type of player who can play any role and any agent that the team needs me to play," he shared. "Now, my goal is to combine the unique strengths of other sentinel players and my own aggressive style, in order to shape the role as my own."
The 19-year-old has dominated in all the matches he's played in VCT Korea Stage 1. He has posted an average KDA of 17.5/9/4 in his past six games, earning multiple MVP honors along the way. From the looks of it, the Korean powerhouse squad has all the ingredients it needs to make 2022 their year, yet again.
"Going into the 2022 season, the goal hasn't changed," BuZz explained. "We still want to win our domestic title and also aim for Champions. At the very minimum, we're here to show that we're not a team to be taken lightly."
Above all, DRX are never content to rest on their laurels and are looking to constantly improve. "We are always striving to become the best team," BuZz said emphatically.
He is also looking forward to having a live audience this VCT season. "Please cheer for us loudly and we'll try to repay you with solid results," he said.
DRX Vision Strikers is currently in second place in VCT Korea Stage 1 Challengers Group Stage, behind only On Sla2ers. Fans can watch their matches live on Riot Games' official Twitch, YouTube, or Afreeca TV channels.
READ MORE: Brimstone is now the best duelist in Valorant, says TenZ