Fnatic became the first VCT EMEA team to qualify for Masters Reykjavík, after outlasting M3C (formerly Gambit Esports) in an epic three-map thriller in the Stage 1 Challengers playoffs. The third and final map, Split, went to an eye-watering total of 10 overtime rounds, before Jake "Boaster" Howlett and his men were finally able to close out the match.
In a game that felt more like a grand final than a playoffs match, Fnatic and M3C showed incredible resilience across the 20 additional rounds in overtime, practically the length of an entire new map.
Both teams were neck-and-neck throughout the series, pulling incredible clutches out of the bag at every turn. "At 19-19, I was okay with losing. But we just kept going!" Boaster said during the post-match interview.
---
---
Fnatic take Split with a nailbiting 23-21 scoreline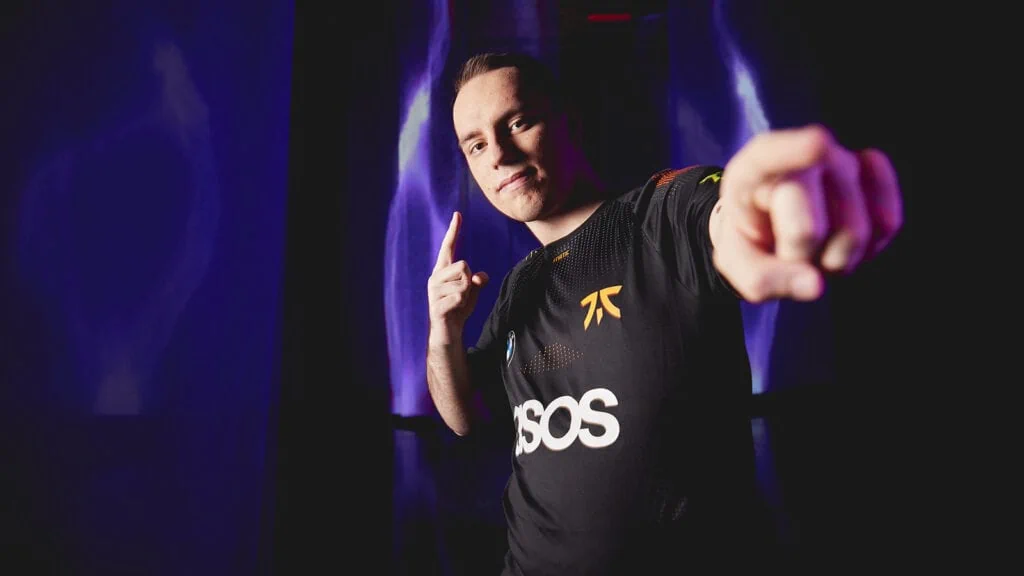 Fnatic ended the first half of Split with a 9-3 advantage, but they very nearly fell prey to the dreaded 9-3 curse. M3C have made a reputation for themselves as the comeback kings in Valorant, with an uncanny ability to overcome seemingly insurmountable deficits.
After switching to attack, Fnatic eventually pulled ahead to 12-7, giving themselves five match points to work with.
With their backs against the wall, M3C's Igor "Redgar" Vlasov and his team rallied to win five straight defensive rounds to push the map to overtime. This was despite a monster performance from Fnatic's star duelist Nikita "Derke" Sirmitev, who dropped 46 kills on just Split alone.
But after two heavily defense-sided halves, the tables turned during overtime. Both teams began firing on all cylinders on attack, and the game became a struggle to win a round on defense. It was an all-out brawl in mid, where both sides expended significant utility to secure control.
There was very little separating the two teams and each round went down to the wire. On Round 32, Nikita "d3ffo" Sudakov won a 1v2 duel, but lost the round with 0.02s to go on the defuse.
The turning point came in Round 43, where Derke secured a high-impact kill on Bogdan "Sheydos" Naumov, who was holding his team's flank from Mid Vent. This allowed Derke and Martin "Magnum" Peňkov to pressure B Heaven and retake the site.
With the deadlock finally broken, Fnatic then took the next round to win the grueling series 23-21.
The team will move on to face FunPlus Phoenix in a seeding match in the upper bracket final on March 26. Boaster and his team have continued to extend their flawless 5-0 run in the group stage, and they remain undefeated in the playoffs.
READ MORE: Wardell and TSM have parted ways ahead of VCT NA Stage 2