After an amazing first year of the Valorant Champions Tour (VCT), European team, Acend, has been crowned Valorant's inaugural world champions. They defeated powerhouse CIS squad, Gambit Esports, in Valorant Champions 2021's Final.
The battle between the two EMEA squads did not disappoint. It had everything a Valorant fan could ask for including comebacks, stomps, and even a thrilling overtime win that had everyone on the edge of their seats.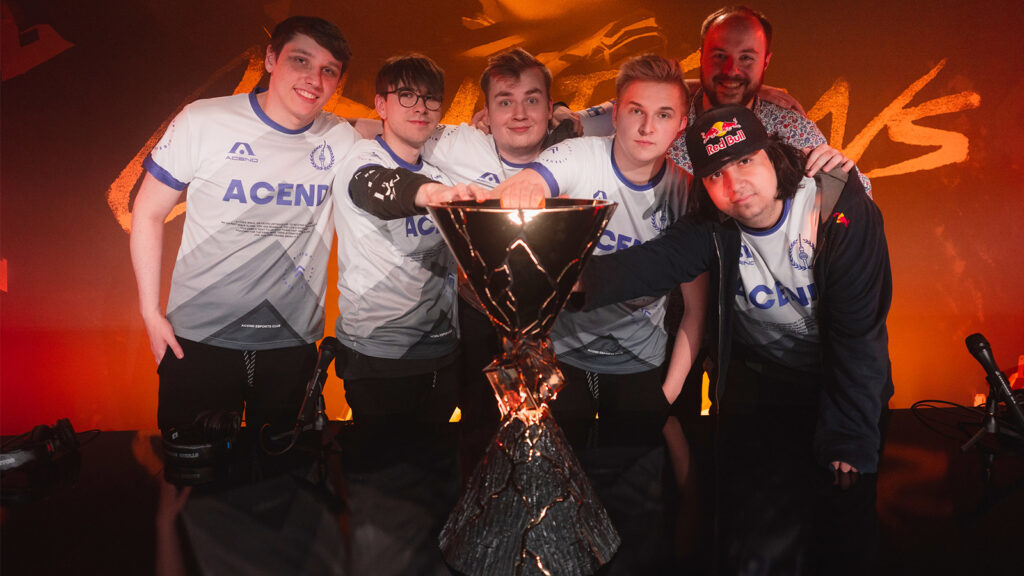 After a back-and-forth best-of-five final match that went the distance, Acend dethroned VCT Stage 3 Masters Berlin winner Gambit Esports, 3-2, proving they are now the best Valorant team in the world. The European squad was awarded the iconic Valorant Champions 2021 trophy and walked away with US$350,000 in prize money.
Gambit Esports' 13-11 comeback win on Breeze
Acend's Aleksander "zeek" Zygmunt started the match with a bang, getting four kills and securing the spike defuse with only 0.22 seconds to spare. After the incredible clutch play, Acend gained so much momentum and took a commanding 9-3 lead on Gambit Esports' opening map pick.
The CIS squad's star player, Ayaz "nAts" Akhmetshin, was able to bring his team back by dominating as the defenders after halftime. Gambit Esports won the last eight rounds in a row on Breeze, pulling off another incredible 13-11 comeback win. nAts finished as the MVP with a 29/10/6 KDA and 337 ACS.
Acend gets stomped on Fracture by Gambit Esports' nAts and Chronicle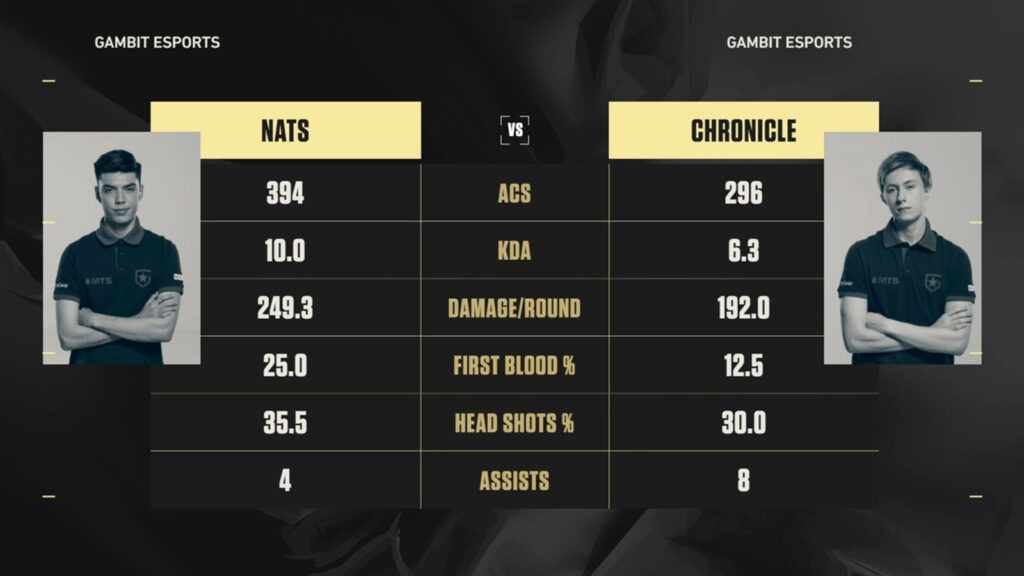 The European squad evened the series, 1-1, outplaying their CIS rivals on Ascent which ended with a 13-7 score. In the following game on Fracture, Gambit Esports regained the match lead as they stomped Acend, 13-3, with nAts' Cypher earning MVP honors yet again.
nAts finished with an unbelievable 26/3/4 KDA and 394 ACS, followed by his teammate Timofey "Chronicle" Khromov who also dominated on Fracture with a 17/4/8 KDA and 296 ACS using Brimstone. Zeek was said to have jokingly asked nAts for his Valorant settings after being constantly outplayed on Fracture, according to the game's observer, David "prius" Kuntz.
---
---
Acend wins in overtime on Icebox
With Gambit Esports only one win away from being crowned Valorant world champions, Acend's key players finally stepped up and clutched a back-and-forth game on Icebox. Turkish Jett main, Mehmet Yağız "cNed" İpek, along with Polish duo, Patryk "starxo" Kopczyński, and zeek, were the heroes of Acend as they combined for 74 kills in a 14-12 overtime win against Gambit Esports.
Acend crowned Valorant world champions after winning the Valorant Champions' final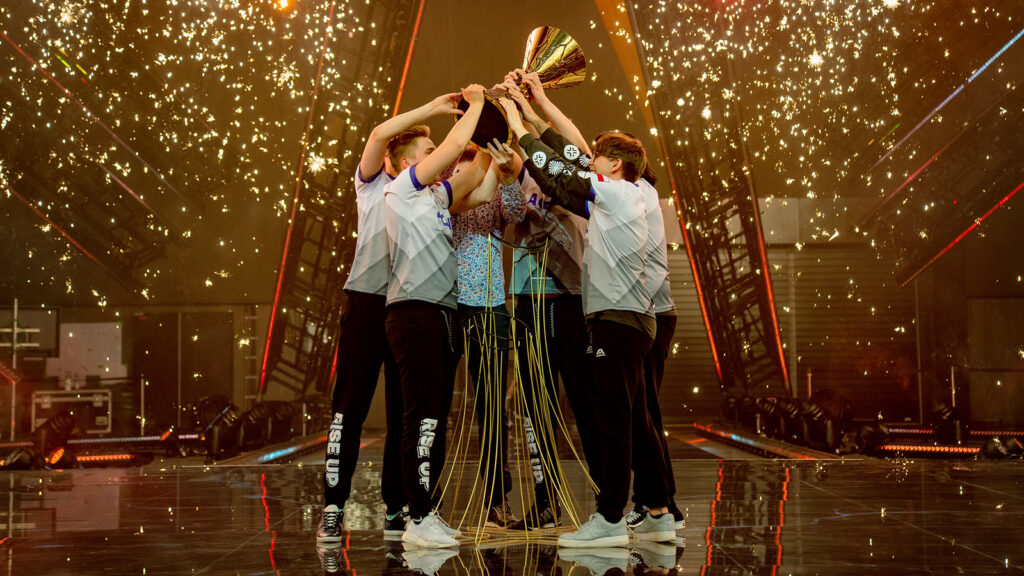 With the score tied, 2-2, in Valorant Champions 2021's final, the European squad stepped up their game, dominating on Split by winning 13-8. No one from Acend had a negative KDA score as they consistently out-aimed their opponents.
On the very last round of the final, Gambit Esports made a risky play by having their Jett and Skye push into B-garage which was punished by the European squad. With the 3v5 man advantage, Acend took control of the B-site and eliminated all Gambit Esports players from the map to win the match, 3-2.
During the post-game press conference after becoming the first-ever Valorant world champions, Acend's in-game leader, Santeri "BONECOLD" Sassi, named starxo the team's final MVP.
"I feel like in every single game of the tournament, starxo was the quarterback," BONECOLD explained. "He was holding it down on defense [and was] the first guy to entry on attack. I really feel like starxo did his work outstandingly in the semifinals and final. He played extremely well."
READ MORE: KRU Esports just eliminated one of the favorites at Valorant Champions