Gambit Esports is now just one match win away from being the first Valorant World Champions after the CIS squad eliminated Latin American team KRU Esports from Valorant Champions 2021.
Gambit Esports ended KRU Esports' cinderella run, defeating them in the Semifinals 2-1.
Both teams stepped up in the match and had everyone on the edge of their seats, with Valorant Champions caster, Doug Cortez, even calling the final game on Bind 'the best Valorant esports game, ever.'
Gambit Esports are the comeback kings at Valorant Champions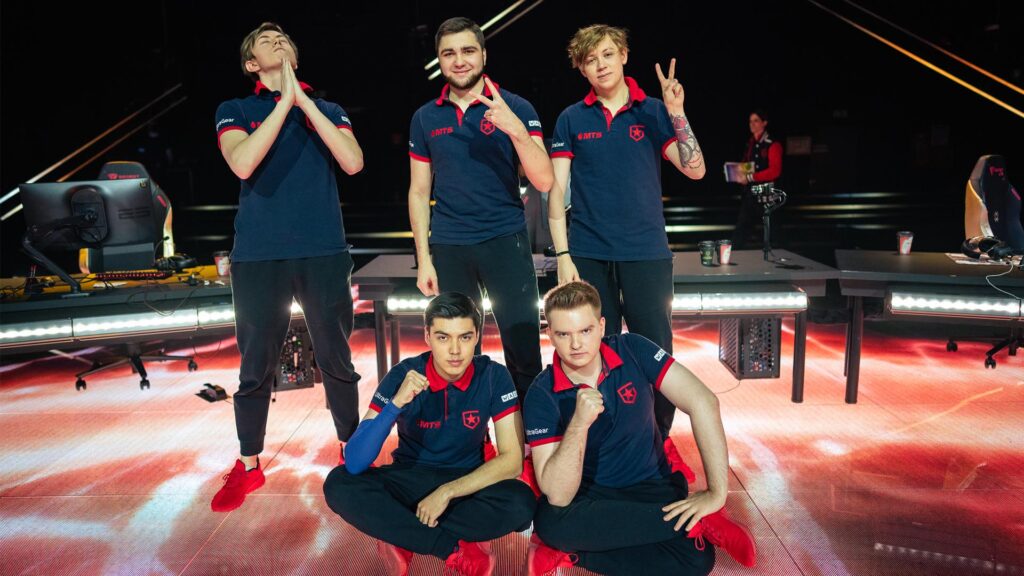 The powerhouse CIS team proved to everyone that they should never be counted out, even when they were so far behind on rounds. They first showed their incredible resiliency against Team Vikings when they were able to pull off a 5-12 comeback win on Icebox that ended 14-12 in Gambit Esports' favor.
The VCT Stage 3 Masters Berlin winners were able to replicate this feat by defeating KRU Esports, despite falling behind 4-8 at halftime on both Breeze and Bind.
KRU Esports' Juan Pablo "Nagzet" Lopez Miranda and Angelo "keznit" Mori combined for 45 kills, but Gambit Esports made an insane run after halftime winning nine straight rounds. They ultimately won the first game on Breeze, 13-8.
The Latin American squad rallied back on their map pick, Ascent, and outplayed Gambit Esports with a 13-7 score. The CIS squad struggled after halftime when they switched to the attacker side. They kept rushing into mid with all five members, which was heavily punished by Roberto Francisco "Mazino" Rivas Bugueño's Sova, who finished as the map MVP with a 28/12/6 KDA and 383 ACS.
Gambit Esports eliminates KRU Esports 18-16 on Bind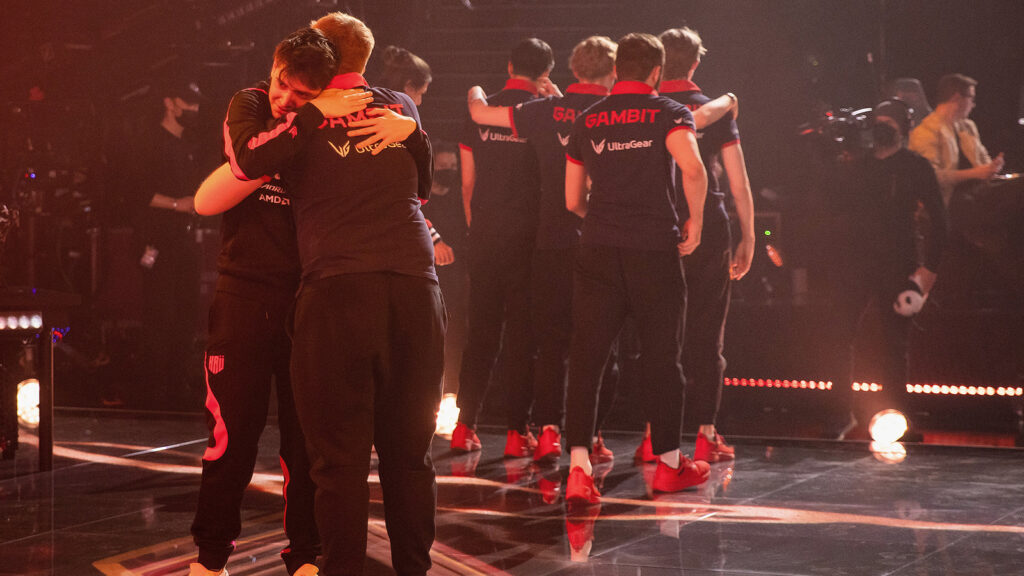 With the score tied 1-1, the remaining map that was not picked or banned was Bind. KRU Esports had another strong start, taking a commanding 7-1 lead.
The Latin American team even had counter-strategies prepared for Gambit Esports' passive playstyle. They used Viper's Poison Cloud to mask their whereabouts and then rushed their opponents, which successfully caught Gambit off guard and gave KRU a 10-4 lead.
It was then that Gambit Esports' Timofey "Chronicle" Khromov took over the game, making multiple impact plays that prevented his team from being eliminated from Valorant Champions. He earned the highlight of the tournament, pulling off an ace that changed the course of the game.
---
---
It looked like KRU Esports was about to pull off another incredible upset up, until Gambit Esports' star player, Ayaz "nAts" Akhmetshin, extended the game with a 4k clutch. He did this by hiding inside Viper's Poison Cloud and Astra's Nebula smoke, and getting two crucial kills that ended KRU Esports' Hookah push.
The game continued its back and forth, hitting five-straight overtime rounds, as both teams refused to lose. It was on the 33rd and 34th rounds when Gambit Esports was finally able to put their opponents away.
They won as the attackers by changing from their passive playstyle to rushing the A-site and overpowering KRU Esports. The final round on Bind belonged to nAts, as he secured the two kills that ended it, 2-1.
Gambit Esports' amazing comeback wins have advanced them to Valorant Champions' finals where they're set to face fellow EMEA squad Acend. The match will take place on December 12 at 9:00 a.m. PT | 5:00 p.m. GMT or December 13 at 1:00 a.m. GMT+8 and will be broadcast live on Riot Games' official Twitch and YouTube channels.
READ MORE: KRU Esports just eliminated one of the favorites at Valorant Champions