We have just witnessed the biggest upset in Valorant esports history.
KRU Esports advanced to the playoffs by eliminating tournament favorites Sentinels from Valorant Champions 2021. The Latin American underdogs defeated the North American giants, 2-1, in Group B's decider match.
Sentinels were considered one of the heavy favorites in the tournament. Sentinels' all-star roster dominated the 2021 VCT season, winning VCT NA Stage 1 Masters and Masters Reykjavík, the first-ever international Valorant tournament.
The North American squad's 2021 VCT season ended after they were outplayed by underdog squad KRU Esports, a team no one expected to make it out of the group stage.
KRU Esports' epic upset against Sentinels at Valorant Champions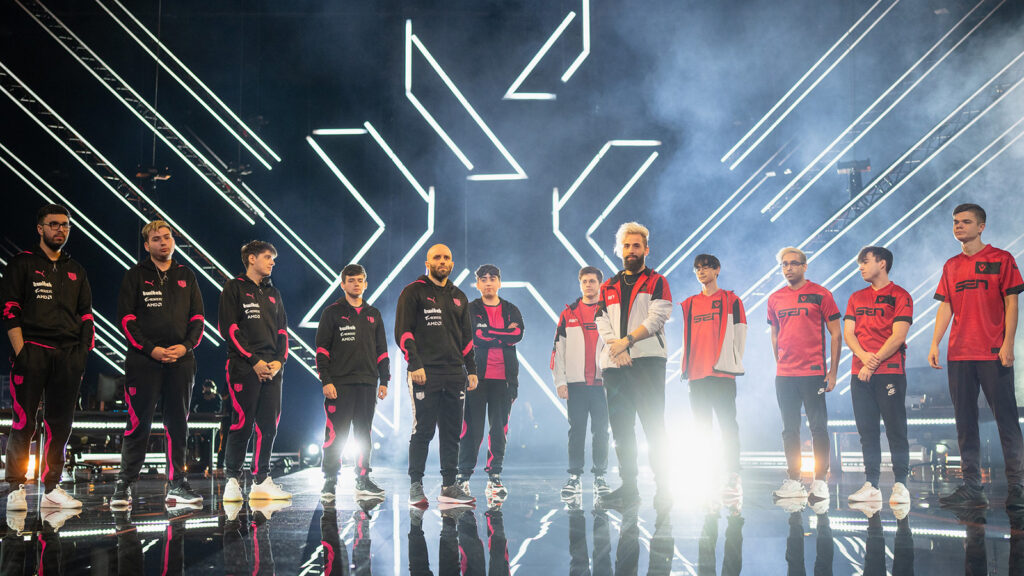 After losing their opening matches in Group B, both teams faced one another in a nailbiter of an elimination match on Day 6 of Valorant Champions.
All was going according to plan for Sentinels in the first map of the series. The tournament favorites outclassed their underdog opponents, 13-7, on Fracture, which was KRU Esports' map pick.
Sentinels' playoff berth looked imminent with Tyson "TenZ" Ngo and Hunter "SicK" Mims coming up big, earning pivotal clutch wins which gave their team a commanding 8-4 lead at halftime on Haven.
KRU Esports rallied back by winning seven straight rounds after halftime with their Jett main, Juan Pablo "Nagzet" Lopez Miranda, bouncing back from his subpar 4/17/3 KDA performance on Fracture.
The Latin American squad evened the series, 1-1, after winning on Haven, 13-11. The North American squad failed to gain any momentum due to their consistent half buy and eco rounds which gave them nothing to work with.
---
---
It was later revealed in the post-match press conference that KRU helped Nagzet regain his confidence after suffering through anxiety attacks from the team's loss on Fracture. He was finally able to properly play the entry fragger role and finished with a 22/17/5 KDA in a remarkable comeback performance.
The final game on Split mirrored the events of Haven, with the North American squad securing an 8-4 lead that quickly vanished after KRU Esports gained momentum. They won six rounds in a row after halftime.
Sentinels' Michael "dapr" Gulino's map MVP performance with 22/18/6 KDA wasn't enough to stop the Latin American squad's incredible comeback run. KRU Esports eliminated the North American giants with their 13-11 win on Split.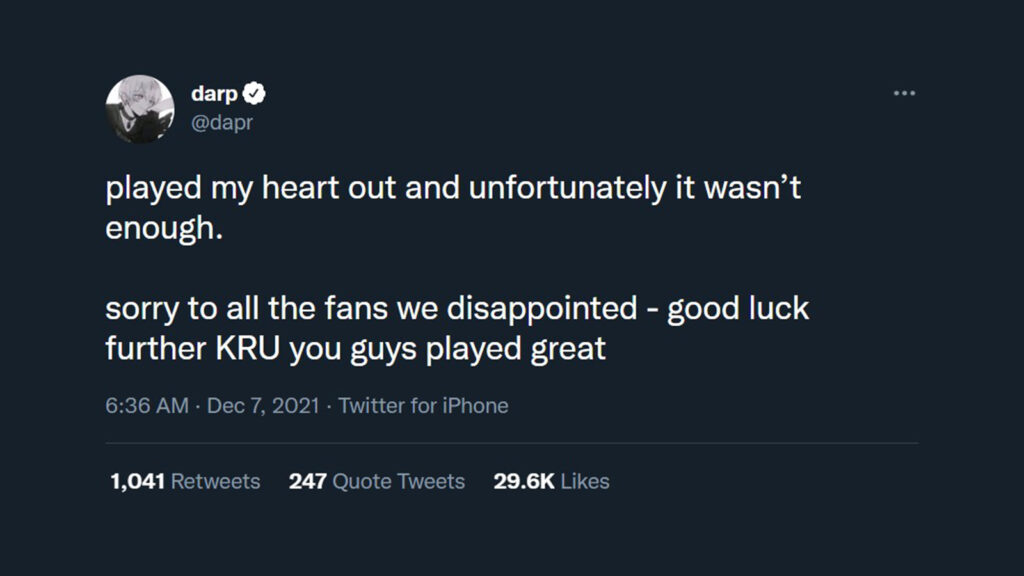 What's more surprising is that Sentinels lost on Haven and Split, two of their best maps. The North American squad has a 79% win rate on Haven and a 74% win rate on Split.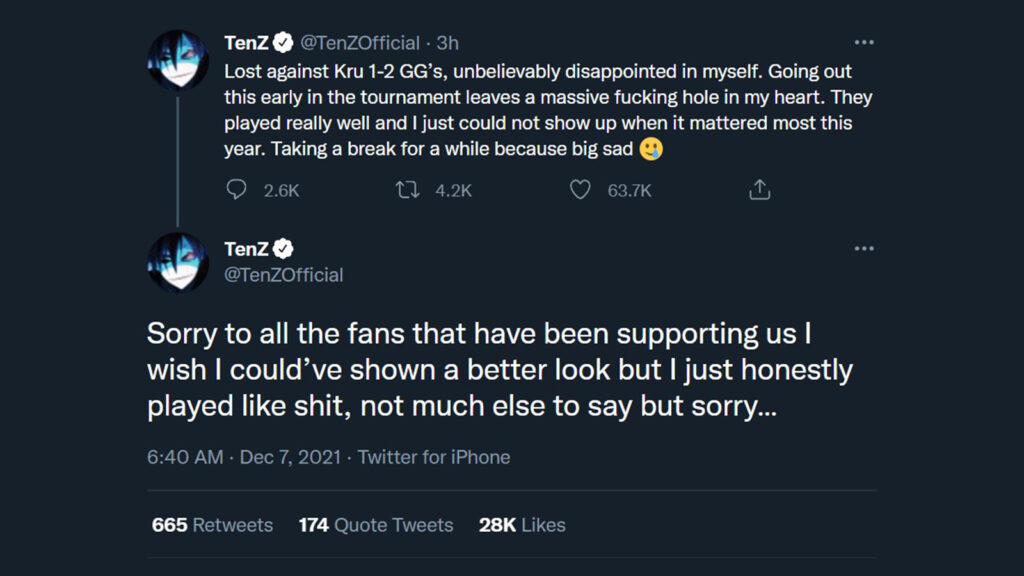 Sentinels' superstar player TenZ was devastated after the team's loss, announcing that he will be taking a break for a while after Valorant Champions.
KRU Esports' epic upset advanced them to the playoffs where they're set to face European squad Fnatic in Valorant Champions' quarterfinals. The match will take place on December 10 at 3:30 a.m. GMT+8 | 12:30 p.m. PT | 8:30 p.m. GMT and will be broadcast live on Riot Games' official Twitch and YouTube channels.
READ MORE: Shroud: 'No matter what, Sentinels are changing their roster'