Spanish pro player Oscar "mixwell" Cañellas has returned to G2 Esports' active Valorant lineup, in yet another surprising roster change.
Wassim "keloqz" Cista moves to the bench for the second time, barely a month after G2 brought him back to replace the Spaniard in late January.
The latest change is part of a revolving door of roster swaps. In December, G2 dropped the 18-year-old Jett player for the first time and introduced new blood with Johan "Meddo" Renbjörk Lundborg and Aaro "hoody" Peltokangas.
But after a disappointing early exit in the first closed qualifier of VCT EMEA Stage 1 Challengers, the Spanish organization enlisted the services of keloqz again, a decision that led to them winning the next 10 matches out of 11.
G2 currently sit 1-1 in their group at the VCT EMEA Stage 1 Challengers Main Event, bouncing back from a Week 1 defeat to Fnatic with a 2-0 victory over SuperMassive Blaze.
---
---
Mixwell rejoins G2 Esports' Valorant roster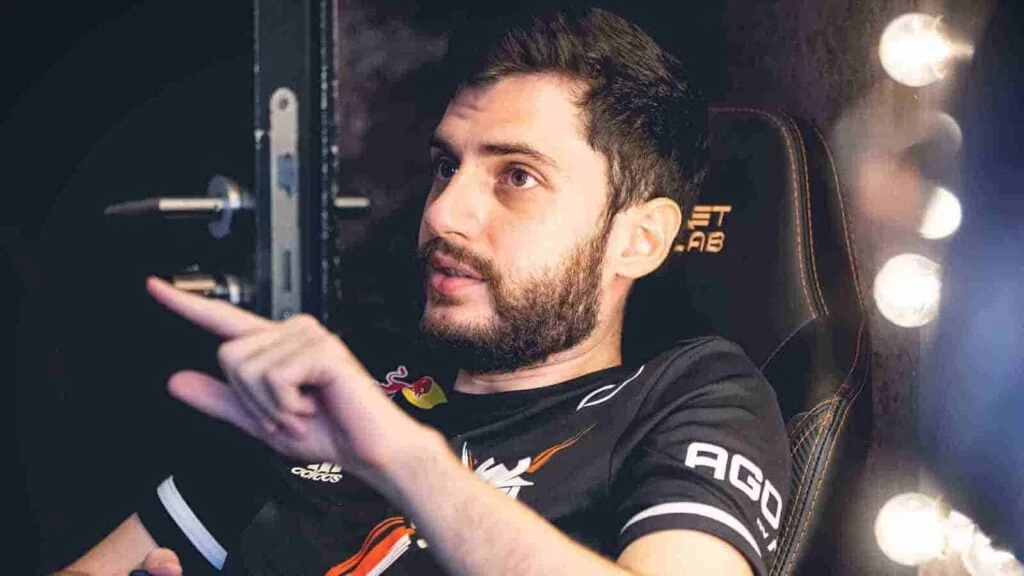 The team has had a pretty strong showing after adding keloqz, picking up wins over TENSTAR, Alliance, and Excel. As such, it's not immediately clear what the reason for the abrupt change is.
Last December however, keloqz did get benched due to internal team problems unrelated to performance, so it's possible a similar scenario might be playing out again.
"He didn't have a lot of motivation for someone with so much potential, and he didn't want to put in the work," revealed Žygimantas "nukkye" Chmieliauskas in a post-match interview.
"He came late for practice, woke up 10 minutes before practice matches started, and never wanted to do warmups."
Mixwell has been with G2 since the organization entered Valorant in June 2020. Fans will have to wait and see if he's able to step up as their primary Jett player, or take back in-game leader duties from nukkye.
G2 Esports Valorant roster
Oscar "mixwell" Cañellas Colocho
Žygimantas "nukkye" Chmieliauskas
Auni "AvovA" Chahade
Aaro "hoody" Peltokangas
Johan "Meddo" Renbjörk Lundborg
G2 Esports will play their next game on February 26 against BBL Esports at the Stage 1 Challengers Main Event. Their biggest challenge will probably be their match against reigning Valorant champions Acend the following weekend.
READ MORE: Is Neon now S-tier since Team Liquid found success on her in VCT?