Fnatic Valorant has announced the signing of Enzo "Fea" Mestari (formerly known as Fearoth) on loan from Swedish organization Alliance.
The move comes just a day after Fnatic suspended Andrey "BraveAF" Gorchakov, in the wake of leaked private messages that appeared to show his support for the Russian invasion of Ukraine. This completes the European squad's five-man roster for VCT Stage 1 Masters Reykjavik.
---
---
Fea joins the Fnatic Valorant roster for Masters Reykjavík 2022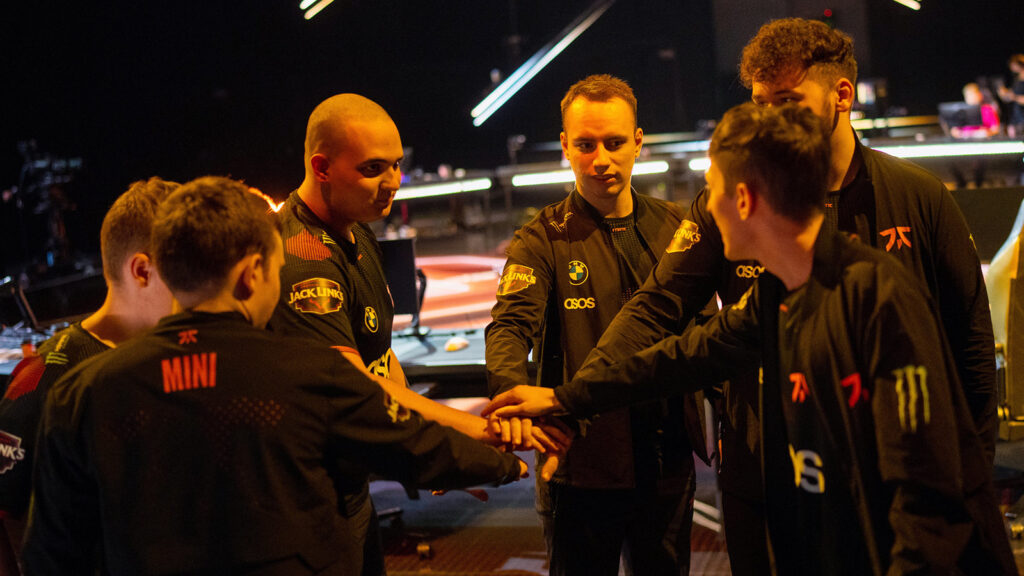 Even before the suspension of BraveAF, Fnatic had already been scouting for a stand-in for the Russian player due to the same restrictions on international flights from Russia that prevented FunPlus Phoenix from attending Masters Reykjavík.
Since the addition of BraveAF in January, Fnatic has emerged as one of the strongest rosters in the EMEA region. BraveAF's Sova play had proved crucial to the team, and they were the only roster to go undefeated in the VCT EMEA Stage 1 Challengers group stage.
"With our team so strongly built around his presence and capability on Sova, our eyes have been set on bringing in someone who can match that level of skill and potential," the organization wrote in an official statement.
"It was vital to bring in someone who can provide the same strong recon capabilities to the team, as well as being a potent backbone across the roster."
While Fnatic also recently added former Rix.GG Thunder player Tom "otom" Hart as a substitute, his agent pool did not align with what the team was looking for.
The organization believes it has found the right player in Fea, who was the Sova main and in-game leader of Alliance. The French player most recently competed in the Valorant Regional League Northern Europe: Polaris and the VCT EMEA Stage 1 Challengers open qualifiers.
"With a strong background in the VRL and French Valorant scene, we're excited to see what Fea is capable of on the worldwide stage," Fnatic said.
Fnatic's Valorant roster for Masters Reykjavik
Jake "Boaster" Howlett (in-game leader)
James "Mistic" Orfila
Nikita "Derke" Sirmitev
Martin "Magnm" Penkov
Enzo "Fearoth" Mestari
Tom "otom" Hart (substitute)
Jacob "mini" Harris (coach)
Fnatic will start their VCT Stage 1 Masters Reykjavík campaign in the group stage, which kicks off on April 10.
READ MORE: This talented Filipino artist created a life-sized replica of Zedd's Spectrum Phantom