There may be a new king in Korean Valorant.
On Sla2ers are a newly-formed powerhouse, the only team to break DRX Vision Striker's six-game winning streak in the VCT Korea Stage 1 Challengers group stage.
Both teams are now tied with 6-1 records as they move into the playoffs, where they will battle for one spot at Stage 1 Masters in Iceland.
But who exactly are On Sla2ers? Comprising members of the old EsportsConnected roster, this is a storied team stacked with the likes of ex-DRX member Lee "k1Ng" Seung-won and former F4Q players Kim "zunba" Joon-hyuk and Kim "GodDead" Sung-sin.
However, one unlikely player has been putting up incredible numbers, playing an integral role in his team's success. Park "Bazzi" Jun-ki has proven himself quite the Jett extraordinaire. Against DRX, he topped the server with 47 kills in two maps and a stellar 12 first bloods and 365 Average Combat Score.
---
---
Can On Sla2ers become the new kings of Korean Valorant?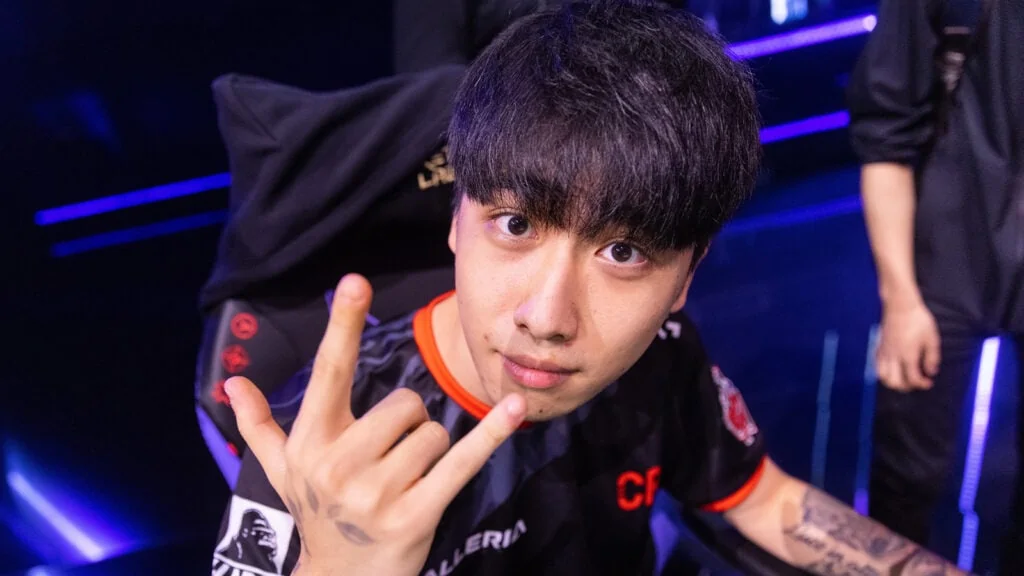 Bazzi hasn't always enjoyed the same measure of success. He was part of the short-lived Cloud9 Korea roster in 2020, before spending the latter half of last year on Japanese team Crazy Raccoon's seven-man roster.
While the team dominated in Japan, they failed to find success at any international events, and eventually parted ways at the end of 2021.
With his return to Korea, Bazzi has never looked more at home. While the 22-year-old mainly played Sova for Crazy Raccoon, he has truly come into his own on Jett. The knife-wielding Korean duelist is a fitting throwback to Bazzi's roots as a hitscan DPS player for Overwatch League team Hangzhou Spark, where he mained Widowmaker and Tracer.
He put on a statement performance in their recent win over Team T5 in the group stage of VCT Korea Stage 1 Challengers. On the third and final map, Haven, he posted an incredible 30/8/6 scoreline and an eye-watering 511 ACS, more than double that of his next teammate.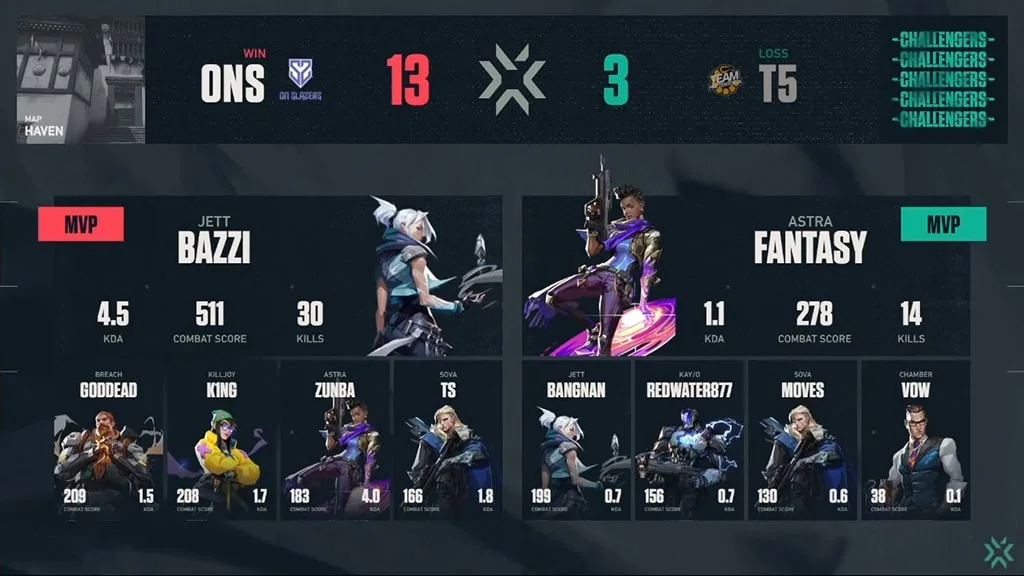 In the game against reigning kings DRX, Bazzi led the way for his team's unrelenting aggression, catching DRX off guard and helping his team take the series 2-0.
In VCT Korea Stage 1 Challengers group stage, Bazzi sits in third place on the leaderboard with a solid 1.46 K/D ratio, behind only DRX's Yu "BuZz" Byung-chul and Goo "Rb" Sang-min.
The team did stumble at the end of the group stage, losing its final match to World Game Star. However, the roster is filled to the brim with the talent that it needs to succeed. Even when Bazzi isn't popping off, any member of his team is capable of stepping up,
When they faced DAMWON Gaming, widely considered to be among the strongest teams in Korea, both k1Ng and zunba dropped over 30 kills to take the series decisively with 13-4 and 13-5 map wins. This roster is hungry for more, and they have their eyes set on a Stage 1 Masters spot.
Korean Valorant is definitely looking a lot more competitive than it did last year, and titans DRX will have to be constantly watching their backs.
The VCT Korea Stage 1 playoffs start March 17 and will be only the second Valorant event to host a live audience.
READ MORE: All the teams that qualified for VCT NA Stage 1 Challengers playoffs