After a long and arduous VCT 2022 season, the best teams in the world will now compete in the most prestigious Valorant tournament of the year.
Valorant Champions 2022 features the top 16 teams who've emerged triumphant from their respective regions. A total of 10 teams qualified after securing the most VCT points in their respective regions, while the last six slots were allotted to the winning teams of the Last Chance Qualifiers.
With last year's champions, Acend, out of the running, a new team will be crowned Valorant world champions in Istanbul. FunPlus Phoenix, OpTic Gaming, Paper Rex, and Fnatic are looking like the teams to beat at the tournament, although dark horses like Edward Gaming could open the way to massive upsets.
Here are our power rankings for all the teams competing at Valorant Champions 2022.
---
Valorant Champions 2022 power rankings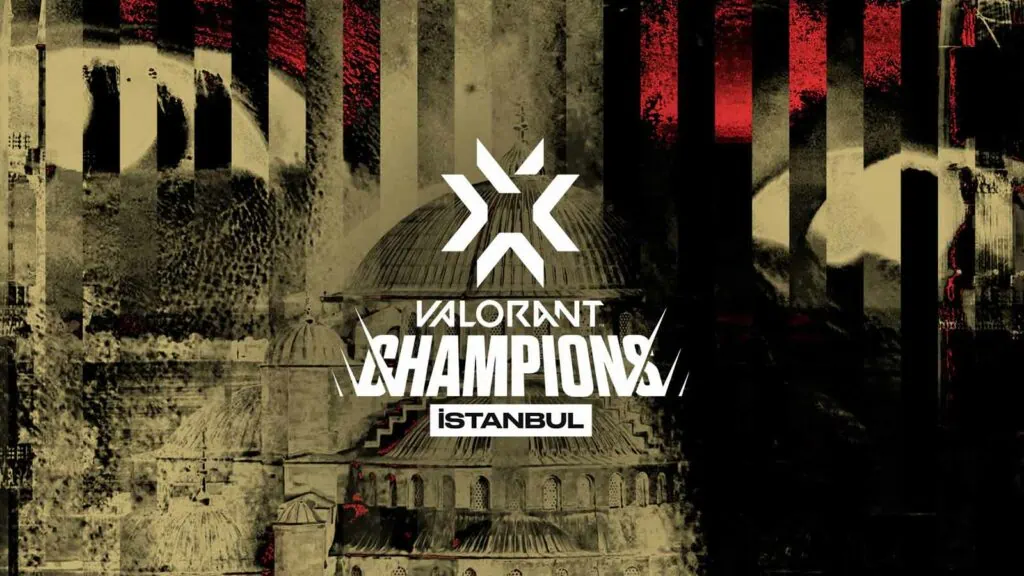 Happy to be here
BOOM Esports
FURIA Esports
Xerxia Esports
Zeta Division
Dark horses
KRU Esports
Leviatán
100 Thieves
Edward Gaming
XSET
The red-hot challengers
Best of the best
Fnatic
Paper Rex
OpTic Gaming
FunPlus Phoenix
---
---
Happy to be here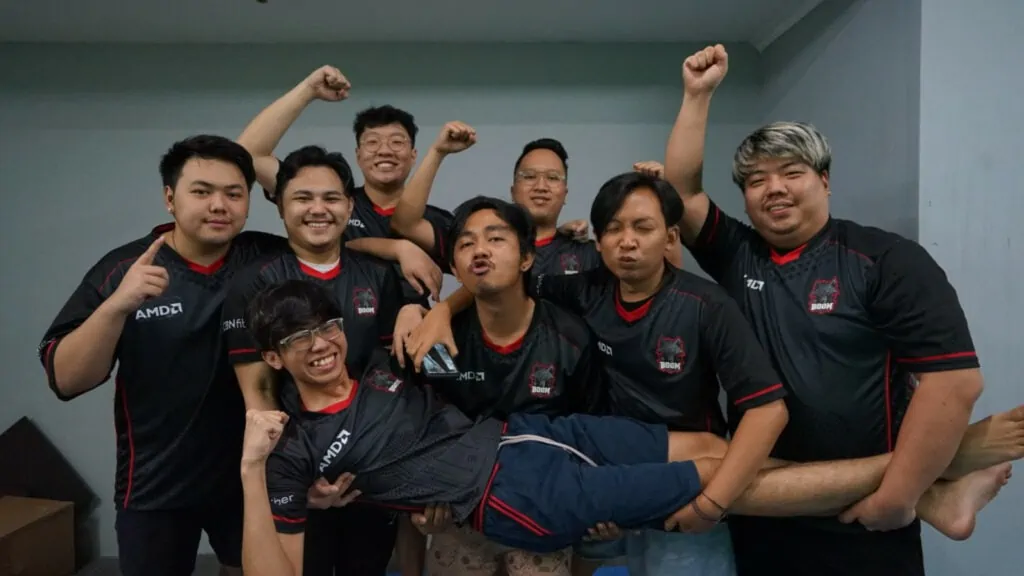 BOOM Esports are the first Indonesian representatives to ever make it to Valorant's global stage. As the undefeated winners of the VCT APAC Last Chance Qualifier, the team proved they are ready for the next level of competition.
However, the journey ahead will not be easy. Their first opponent in Group B is Masters Reykjavik 2022 champions OpTic Gaming, one of the best teams in the world. BOOM have said that they believe they can defeat OpTic, and they will need to carry that confidence into the rest of the tournament.
FURIA Esports are returning to the international stage after finishing second in the VCT South America Last Chance Qualifier. However, the team's middling results in the VCT Brazil Stage 1 and 2 Challengers this year are worrying signs ahead of the toughest international competition they will face so far.
Acquiring flex player Douglas "dgzin" Silva from Gamelanders Blue before the VCT SA LCQ provided FURIA with the firepower they were missing to punch their ticket to Valorant Champions 2022. However, they're going to need a lot more than just raw mechanical skill if they hope to upset DRX in their opening match in Group D.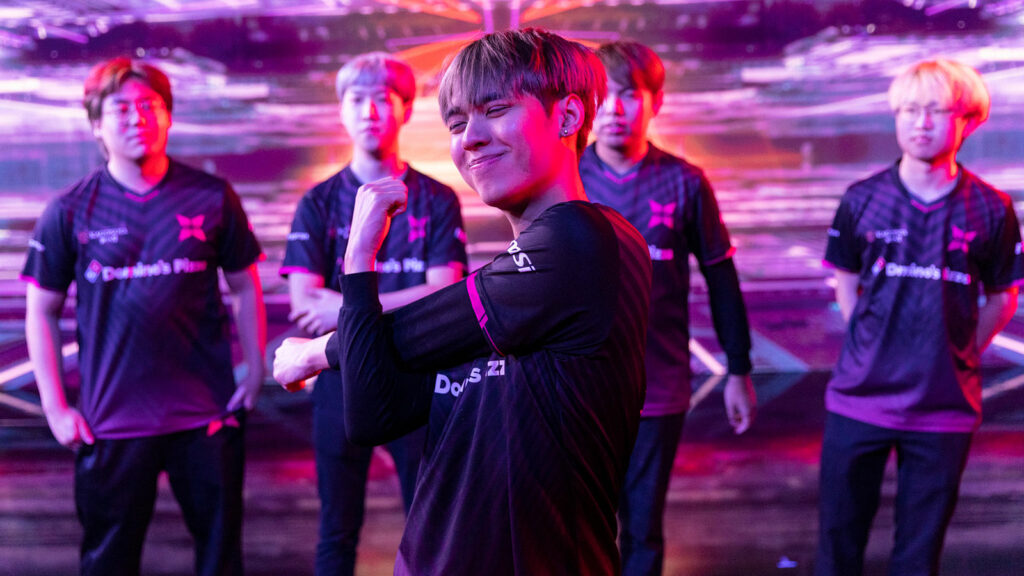 XERXIA Esports have been the second-best team in the APAC region this season behind Paper Rex, although their Masters Reykjavik and Copenhagen runs leave much to be desired.
But the Thai squad have shown flashes of brilliance in the past, defeating OpTic Gaming 2-0 in their opening Group B match at Masters Reykjavik 2022. XERXIA Esports will be hoping to replicate the same success against another NA squad in XSET at Valorant Champions 2022.
Zeta Division is another squad that you can also never rule out completely, stacked as it is with players capable of making deep runs at international events. They finished third at Masters Reykavik 2022, eliminating Team Liquid, DRX, and Paper Rex in the process.
To prepare for Champions, the team have been boot camping against European competition in Poland, signaling that we could see a much-improved version of the squad in Istanbul, although they may be missing one of their players in Tenta "TENNN" Asai.
---
Dark horses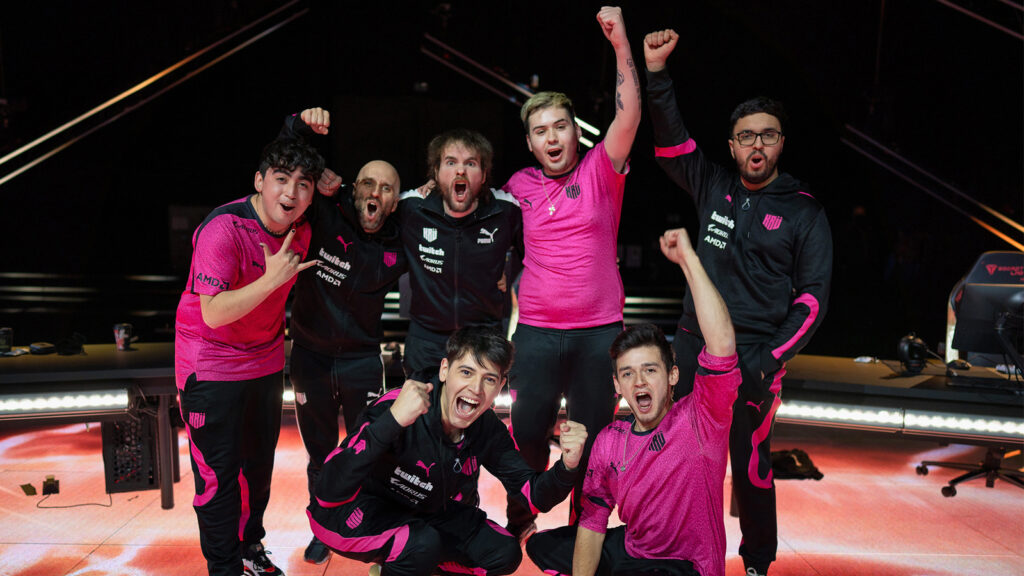 Since their incredible third-fourth place finish at last year's Valorant Champions, KRU Esports have struggled to produce similar results on the international stage, suffering early exits at Masters Reykjavik and Masters Copenhagen this year.
While the Chilean team remains a formidable force in South America, Leviatán have closed the gap with them in recent months and looked far better on the global stage. They're also set to face one of the toughest opponents in Masters Copenhagen champions FPX during their opening match in Group C.
However, Angelo "keznit" Mori remains a wildcard to look out for. He was taken ill in Denmark and did not get to show his best game, but when keznit pops off, KRU can look very dangerous.
Meanwhile, Leviatán tied with DRX for fifth place at Masters Copenhagen, eliminating XSET in an incredible lower bracket match. The Chilean squad also pushed Fnatic to the limit in a quadruple overtime game on Bind.
At the same time, players like Marco "Melser" Amaro have also proven that they deserve to be up there with the very best.
North American representatives 100 Thieves have come a long way since the organization decided to overhaul its staff and roster with Daniel "ddk" Kapadia and Sean "sgares" Gares at the helm. The team has shown steady improvement in recent months, beating out their regional rivals in the VCT NA LCQ and finally qualifying for an international event this year.
Four members of 100 Thieves will be making their global debut, and their first challenge will be against Fnatic in Group D.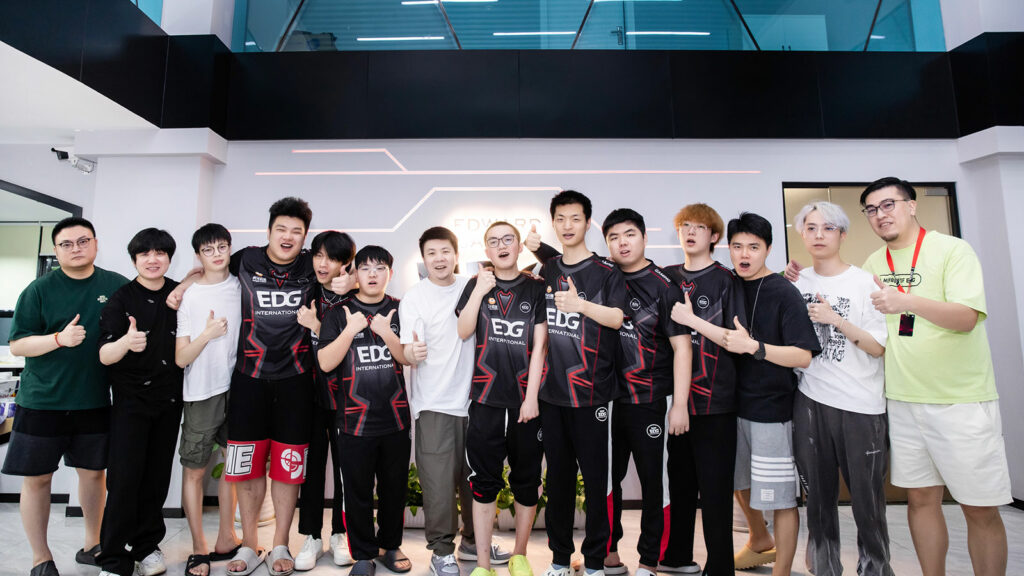 Edward Gaming are the first Chinese team to qualify for Valorant Champions and attend an international Valorant LAN. Despite having never played in an official VCT event, Edward Gaming dominated the VCT East Asia Last Chance Qualifier with a perfect 9-0 run.
The Chinese squad have honed their skills and strategies only in third-party tournaments in their region. But EDG now have the chance to prove they're a legitimate contender when they go up against top-ranked APAC squad Paper Rex in their opening match in Group A.
Finally, XSET are coming into Valorant Champions 2022 with a huge chip on their shoulders. Despite accumulating the second-most VCT points in the North American region, XSET fell flat in their international debut at Masters Copenhagen.
This is a team that is sick of perpetually being underestimated and overlooked — they'll be looking to make a statement in their opening match against XERXIA Esports in Group C.
---
The red-hot challengers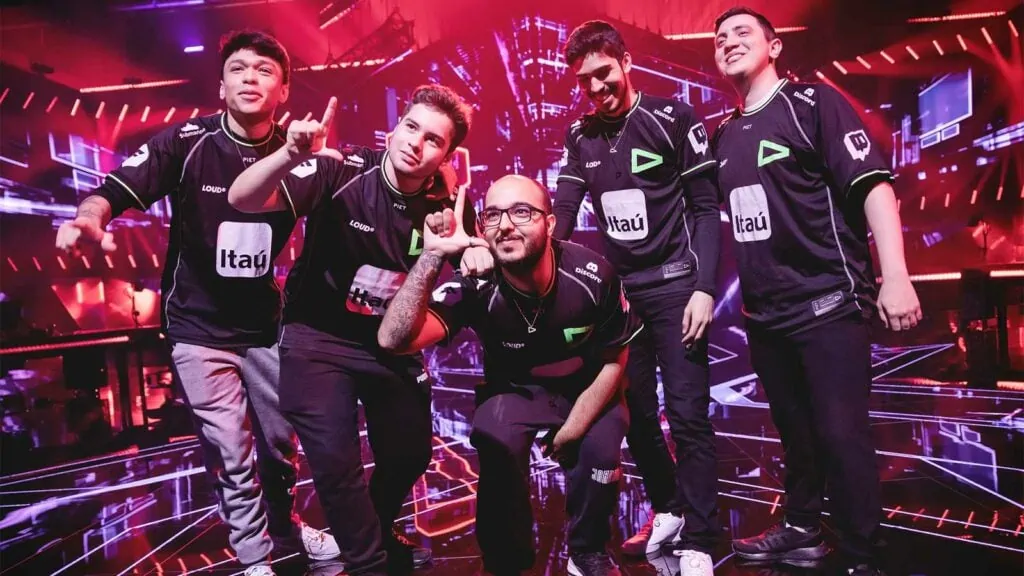 LOUD weren't playing at their best the last time we saw them at Masters Copenhagen, where they lost to KRU Esports and OpTic Gaming. The team has previously lamented the lack of time it had to prepare between events, but the LOUD going into Istanbul has finally had the opportunity to rest, recharge, and practice.
With their runner-up finish at Masters Reykjavik 2022, we know this is a team able to make a deep run at an international event.
As the unrivaled kings of the Brazilian region, LOUD did not drop a single series in their perfect VCT Brazil Stage 1 and 2 Challengers runs. If the Brazilian team lives up to their potential, LOUD are a favorite to finish ahead of BOOM Esports and Zeta Division and make it out of Group B, alongside OpTic Gaming.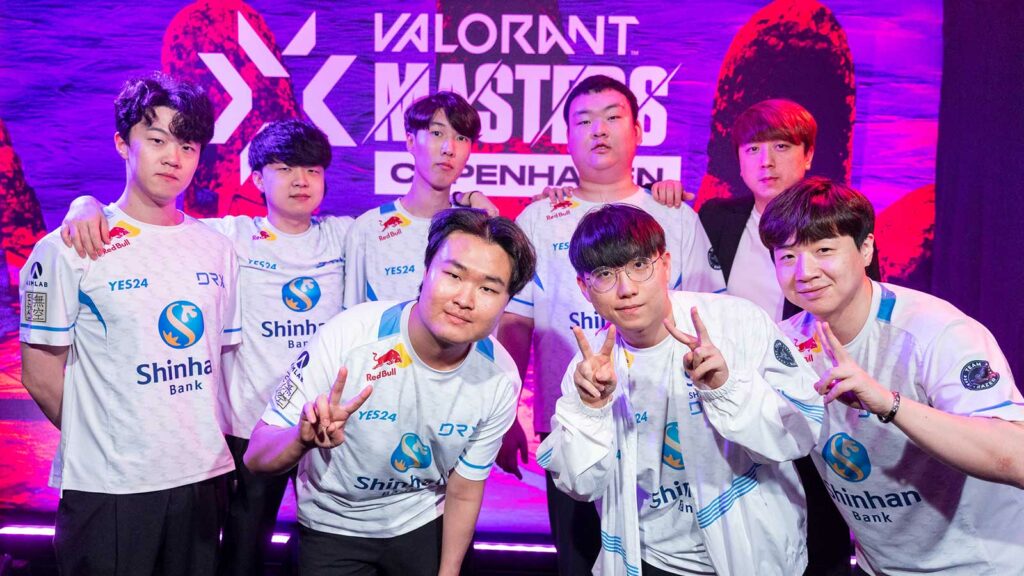 DRX continues their quest to win their first international tournament at Valorant Champions 2022. As the best team to come out of Korea, they've always been touted as formidable challengers because of their unique agent compositions, methodical playstyle, and flawless team coordination.
However, the team has a history of choking when their tournament life is on the line, and they have never won an elimination match in all their LAN appearances. They will have to step their game up if they hope to break their fifth-sixth place curse from Masters Reykjavik and Masters Copenhagen 2022.
Emerging out of the VCT EMEA Last Chance Qualifier is Team Liquid. The addition of flex player Dmitriy "dimasick" Matvienko appears to have given Liquid the spark they needed to defeat G2 Esports and M3 Champions in the VCT EMEA LCQ.
And with Adil "ScreaM" Benrlitom in peak form, Team Liquid have a strong chance of emerging out of Group A ahead of Leviatán and Edward Gaming.
---
Best of the best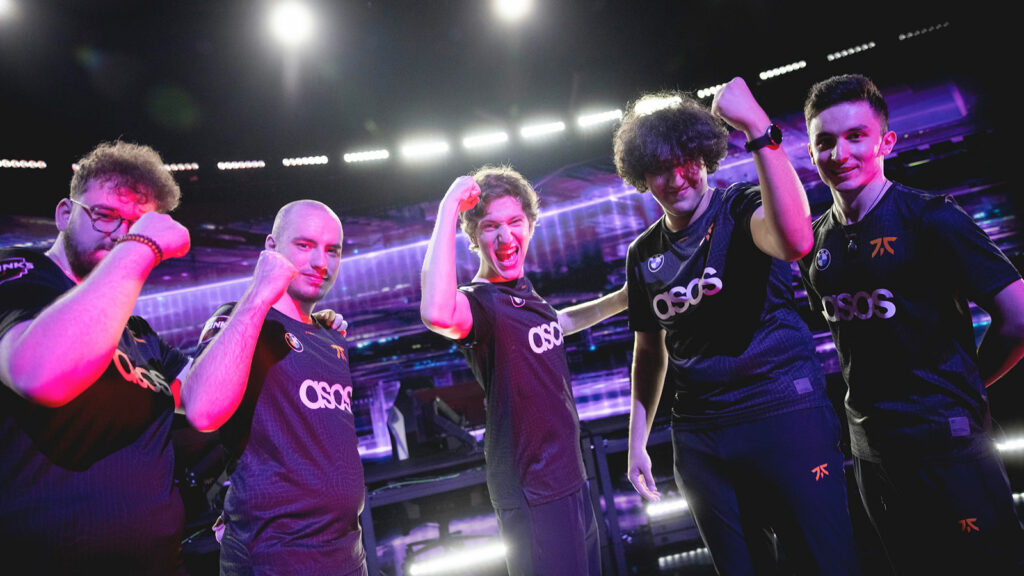 Since the addition of Emir Ali "Alfajer" Beder, Fnatic have emerged as the top squad in the EMEA region in Stage 2. The European squad swept FPX 3-0 in the VCT EMEA Stage 2 Challengers grand final, and finished fourth at Masters Copenhagen.
Led by Jake "Boaster" Howlett, Fnatic has always felt like a squad that can take any international event they go to, but somehow always come up slightly short. At Champions, they will be hoping to finally lift the trophy that has eluded them for so long.
Following their impressive second-place finish at Masters Copenhagen, Paper Rex are headed into Valorant Champions as one of the favorites to win it all.
The team has shown they have even more tricks up their sleeve than just Jason "F0rsakeN" Susanto's Yoru on Bind, with Wang "Jinggg" Jing Jie proving equally deadly on Sage and Neon.
But it is their unmatched aggression that makes Paper Rex such a tough matchup for any team. The APAC juggernauts are determined to play the game the way they want to play it, unfettered by any need to adhere to the prevailing meta. Together with their ability to take control of the early round and leave no room for their opponents to breathe, Paper Rex will test even the most prepared of teams.
OpTic Gaming is another heavy favorite in Istanbul. They have also remained one of the most consistent teams over the past year, winning Masters Reykjavik 2022 and placing third at Copenhagen.
However, OpTic have an Achilles' heel that could come back to haunt them at Champions — they have yet to beat an EMEA squad in an official match. To remedy this, they left for Europe ahead of schedule to begin their scrims against EMEA squads earlier.
With Pujan "FNS" Mehta and coach Chet "chet" Singh's deep strategy book, OpTic could bring the Champions trophy back to North America, especially if Jaccob "yay" Whiteaker shows up in good form.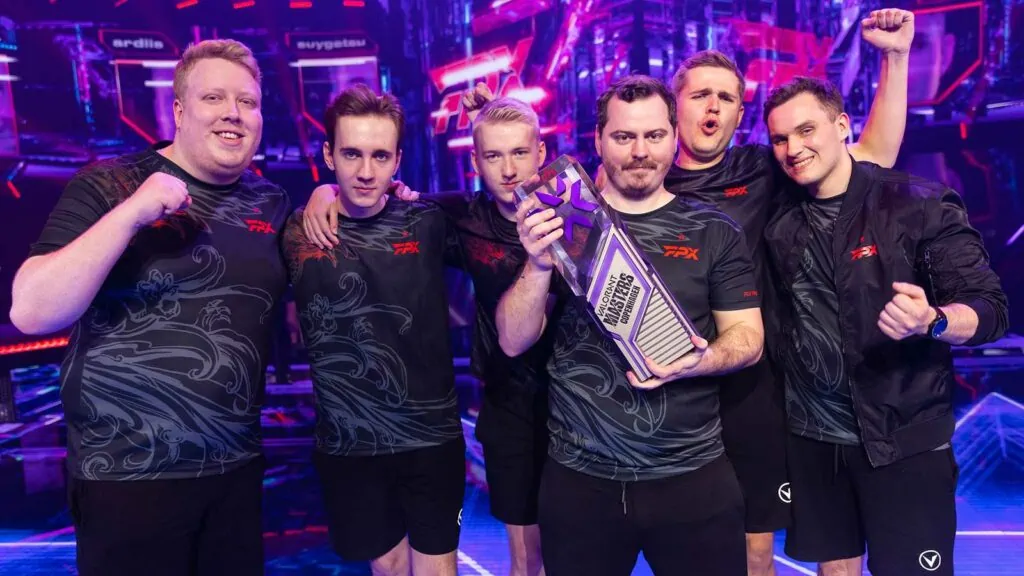 FunPlus Phoenix's systematic play and adaptability carried them to the top of the Valorant world in Copenhagen. In their international debut, FPX did not let any nerves drag them down, going on an incredible lower bracket run to win the entire tournament.
FPX started their Masters Copenhagen campaign on the backfoot, playing with Alliance's Mathias "SEIDER" Seider as a stand-in. However, the return of Dimitry "SUYGETSU" Ilyushin soon helped unlock a new level of play for the European squad.
Every member of the CIS squad is one of the best in the world in their respective roles. Andrey "Shao" Kiprsky was one of the most clutch players at the tournament, single-handedly winning several rounds for his team, while Ardis "ardiis" Svarenieks has consistently put up huge game-winning numbers.
FPX are the clear favorites to make it out of Group C, ahead of XERXIA Esports, KRU Esports, and XSET. If they continue to play at the level we saw at Masters Copenhagen, no team can stand in their way.
Valorant Champions 2022 kicks off on August 31 with the group stage, followed by the playoffs on September 9. You can view the full tournament schedule here.
Think you know which team will come out ahead? Play the ONE Esports Fantasy Valorant Champions 2022 Challenge today and win up to 7,000 VP.
READ MORE: These identical twin brothers are going to Valorant Champions 2022 as rivals