Brazilian superteam LOUD has been on a tear in VCT Brazil Stage 2 Challengers. Fresh off their second-place finish at Masters Reykjavik 2022, they have yet to drop a single map against their regional rivals.
The team is headlined by former Team Vikings star Gustavo "Sacy" Rossi, hailed as one of the best Sova players in the world. He's also completely bald, giving rise to a joke among fans about a so-called "bald buff."
Before playing LOUD in their opening match of the VCT Brazil Stage 2 playoffs, one Brazilian team decided to shave their heads to hilarious effect, a seemingly playful jibe at Sacy.
To cap it all off, Los Grandes' Marcelo "pleets" Leite was even sporting a cut that mirrored legendary Brazilian footballer Ronaldo Nazário's look at the 2002 FIFA World Cup, with just an oval patch of hair at the front.
---
---
Los Grandes decided to lose their hair ahead of match with LOUD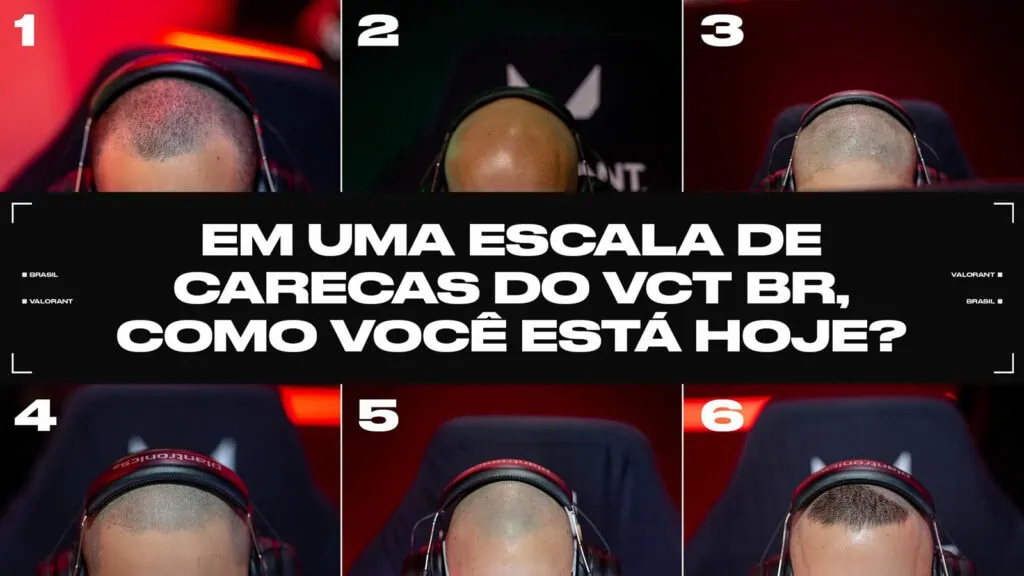 Unfortunately, five bald heads on Los Grandes were still not enough to overcome LOUD, and the team lost in a clean 0-2 sweep.
LOUD came in hot, winning 13-3 on Breeze and then 13-9 on Split. To put the team's dominance in perspective, four of its players currently occupy the top four spots in terms of K/D in the VCT Brazil Stage 2 group stage and playoffs, while fifth member Matias "Saadhak" Delipetro sits in sixth place.
Nevertheless, seeing as how VCT Brazil is currently being played on LAN, the sheer number of shiny domes on stage made for peak comedy. The team even flashed clips of their heads getting shaved when on stage with the hosts.
---
---
Unfortunately for Los Grandes, they went on to beat FURIA in their next match but eventually fell to Keyd Stars, which means they are out of the tournament altogether.
They secure a respectable top four placing in Brazil, after battling their way through a lengthy qualifier stage.
In the meantime, LOUD remain the heavy favorites to secure a spot at Masters Copenhagen, where they will hope to finally secure the championship finish that eluded them last stage.
READ MORE: You can now buy Jim Lee's official Valorant Legion comic book poster