KRU Esports' Angelo "keznitdeuS" Mori battled through adversity during his Masters Copenhagen run.
The Chilean player tweeted that he hadn't been feeling well since he got to Denmark. Besides vomiting constantly at their hotel, he had been suffering from heartburn, nausea, and headaches.
The Latin American squad lost to OpTic Gaming, 0-2, on the final day of the group stage, which eliminated them from the tournament. After the loss, keznitdeuS headed straight to the hospital to get checked out.
---
---
KRU Esports keznitdeuS played through gastritis at Masters Copenhagen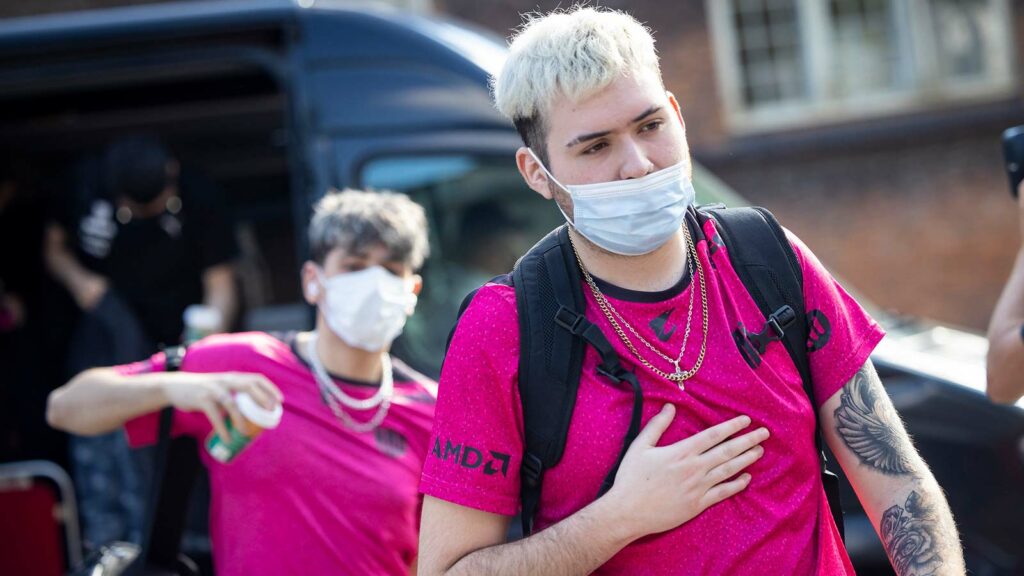 Despite arriving as underdogs in Stage 2 Masters, KRU scored a huge upset against Brazilian superteam LOUD in their opening group stage match. The Latin American squad won 2-1, with keznit finishing as the map MVP on Haven.
---
---
However, KRU were not able to overcome their next opponent in Guild Esports, losing 2-1. But even though their roster was not at full strength as keznitdeuS was feeling ill, KRU were just a few round wins away from qualifying for the playoffs. They eventually lost the final map on Icebox against Guild, 16-14, in a triple-overtime game.
Unfortunately, KRU's star flex player did not get any better, saying that he still felt ill before his team's final match against OpTic Gaming. After ultimately losing 2-0 to their North American opponents, KRU were eliminated from the tournament.
This meant that keznitdeuS could also finally go to the hospital, where he was diagnosed with gastritis.
While recovering, the 20-year-old explained that he tried his best because the team didn't have a substitute that could take his place. He also expressed his gratitude to all the fans that supported him.
"What makes me happy is knowing how I am as a person, and realizing how much I have overcome and advanced," he said. "For those who know how I was from the beginning, being the visible face of Valorant Latin America makes me proud as a person, knowing that I have a community behind me."
After finishing in 9th-10th place at Masters Copenhagen, keznitdeuS said on Twitter that he's looking to redeem himself and his team toward the end of the VCT 2022 season.
"This makes me want to be a champion," he said. "In fact, this makes me want to win even more, and you will see that I will try hard until I am. See you at the VCT LATAM LCQ or Valorant Champions Istanbul. I am focused on what I want for my future more than ever."
KRU currently have the most VCT circuit points with 325 in the LATAM region. However, rival squad Leviatán, who has 305 points, could surpass KRU in points by finishing in 6th place or higher at Masters Copenhagen.
READ MORE: Northeption communicates in two different languages in-game, says xnfri