Once again, there will not be a back-to-back international Valorant champion.
FunPlus Phoenix have defeated OpTic Gaming 3-1 in the lower bracket final at Masters Copenhagen, sending the reigning Masters Reykjavik champions packing.
OpTic have so far not managed to take down a single EMEA team on the international stage, losing to Gambit Esports, Acend, and now FPX in the past three LANs.
Clutch demon Andrey "Shao" Kiprsky shone brightly for FPX, posting a 68/49/23 KDA and 238 Average Combat Score (ACS). He also found a total of 11 first kills, despite playing only Omen, Sage, and Fade.
---
---
FunPlus Phoenix will face Paper Rex in the grand final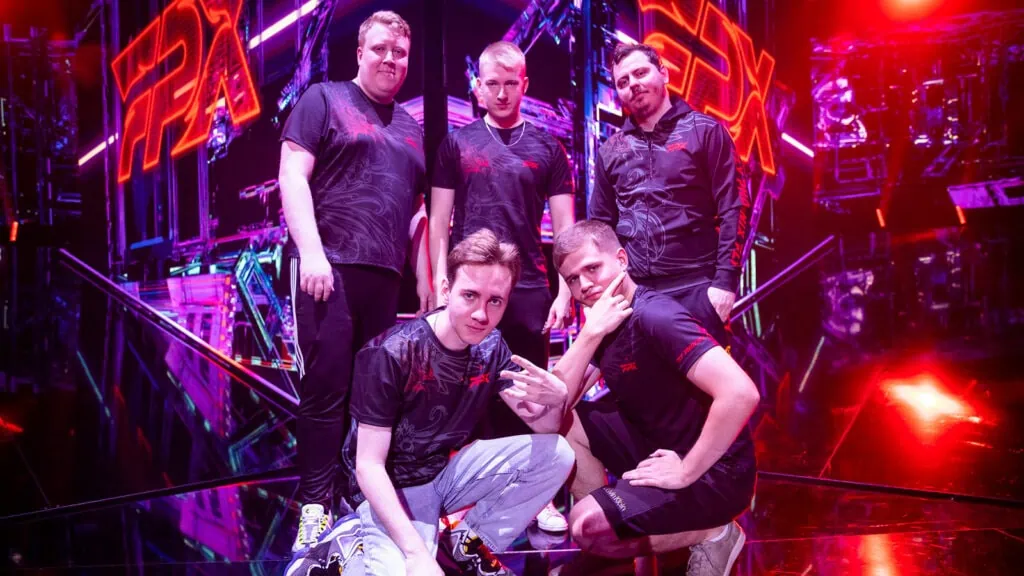 The best-of-five series started off on OpTic's map pick of Split. While the North American team would take the opening two rounds, FPX quickly rallied with five straight rounds. The first half would end 9-3 in FPX's favor, setting the pace for the rest of the series.
On Split, FPX pulled off several well-timed lurk plays and flanks, catching OpTic players off guard. Split would go FPX's way with a dominant 13-6 scoreline, powered by heroics from Shao.
Ardis "ardiis" Svarenieks was the star on Icebox, locking down angles with the Operator on Chamber. While OpTic initially ran ahead to a 4-0 lead, a timeout by FPX saw them quickly get back into the game with four of their own, eventually ending the half 6-6.
OpTic would only win two more rounds on their defending half, with FPX taking the map 13-8.
---
---
Pujan "FNS" Mehta and his team showed signs of life on Bind, a map they have yet to lose in the tournament. Unfortunately, the 13-6 victory would not be enough to help them regain a foothold in the series.
On Fracture, FPX ran away with the first half once more, taking yet another 9-3 lead at half time. In-game leader Kyrylo "ANGE1" Karasov would be the one to frag out on Omen, dropping a 19/12/5 KDA and five first kills.
On the other hand, Victor "Victor" Wong could not find a way to create openings for OpTic on Neon, with zero first kills against seven first deaths.
FPX's Dmitry "SUYGETSU" Ilyushin has played a big role in FPX's resurgent form so far. The Russian player has found multiple high-impact kills in all the maps he played, particularly on Viper. Some analysts have even likened him to M3 Champions' Ayaz "nAts" Akhmetshin, citing his potent combination of raw aim and game sense.
FPX now move on to face Paper Rex in the grand final on July 24 at 11:00 p.m. GMT+8 | 8:00 a.m. PT | 3:00 p.m. GMT. All matches will be broadcast live on the official Valorant Twitch and YouTube channels.
READ MORE: Sentinels say that these two squads are the best Valorant teams in the world