Fnatic have come to Copenhagen to play, and everyone would do well to watch out for them.
The EMEA top seed took down rivals FunPlus Phoenix 2-0 in their Masters Copenhagen playoffs opener, a triumphant debut for a roster that has looked unstoppable in VCT EMEA Stage 2 Challengers.
Star player Nikita "Derke" Sirmitev more than made up for his absence at Masters Reykjavik. He was forced to sit out the group stage after testing positive for COVID-19, and never got to play in the tournament after Fnatic were eliminated early.
The Finnish-Russian player came out of the gates swinging in Denmark, dropping a 53/22/3 KDA and 15 first kills.
---
---
Fnatic Derke is an absolute killing machine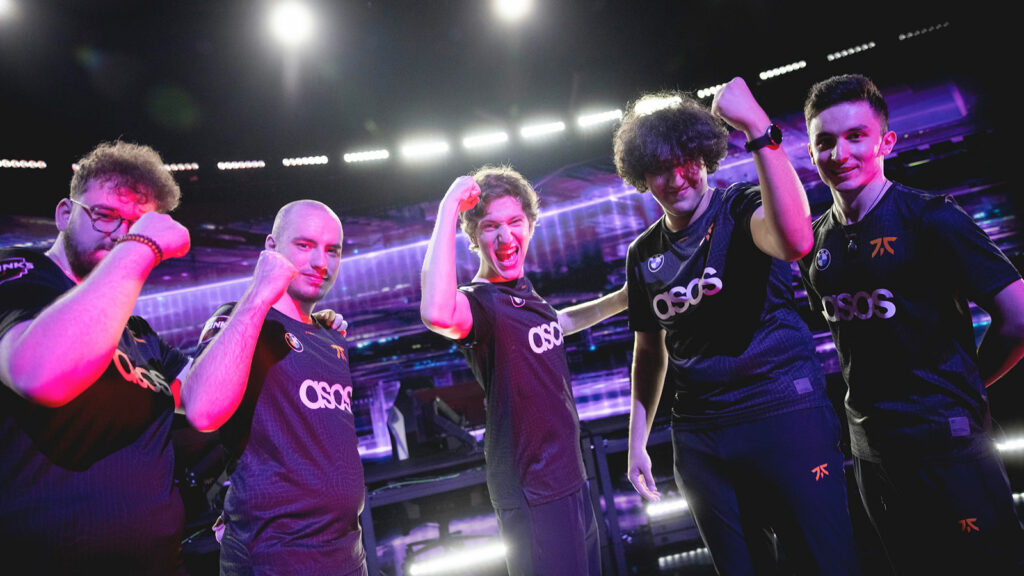 He made a strong case for himself as the best player in the world, leading the way for Fnatic's international debut with its new roster.
Fnatic initially found themselves on the backfoot on their map pick of Icebox, going 2-7 after nine rounds. Young prodigy Emir Ali "Alfajer" Beder was also off to a shaky start, having yet to put a kill on the board.
However, the team pulled itself together on defense, consistently denying FPX the spike plant. Alfajer appeared to finally hit his stride, while in-game leader Jake "Boaster" Howlett delivered key frags. They would find nine rounds in the second half, only conceding two to their opponents.
Derke closed out the map 13-10 with four kills, locking FPX out of B Main with Chamber's Tour De Force ultimate.
---
---
But the 19-year-old was far from finished. He continued to step up his play on Haven, finding 24 kills and dying just eight times.
The superstar player propelled Fnatic to a 10-2 lead on their attacking half, including a crucial 1v3 clutch in Round 5.
With his Tour De Force ultimate active, he went for the spike plant on A site. He killed the player pushing from defender spawn, then flicked to take down the second player jumping from Heaven. The final kill on Andrey "Shao" Kiprsky came easy, as the FPX player was forced to attempt the defuse with the clock ticking down.
---
---
Coach Jacob "mini" Harris attributed the team's success to their upgraded firepower and greater flexibility. "When the rounds break down in those weird ways, we don't have to go on our scripts," he explained in a post-match press conference. "We're playing a lot better unscripted."
"We can just kill more people because our firepower is upgraded in my opinion, and secondly, we play situations a bit smarter because we have a smarter team."
New addition Alfajer is the partner Derke needs when it comes to decimating the enemy team, while former Alliance IGL Enzo "Enzo" Mestari supports Boaster in calling.
The team will play their next match against Paper Rex on July 17 at 11:00 p.m. GMT+8 | 8:00 a.m. PT | 3:00 p.m. GMT. All matches will be broadcast live on the official Valorant Twitch and YouTube channels.
READ MORE: OpTic Gaming coach Chet explains why he is most worried about playing this team