DRX are now 3-0 at Masters Copenhagen, but their most recent upper bracket quarterfinals match against Leviatán wasn't easy.
The Latin American squad pulled off the unthinkable when they won on DRX's best map, Ascent. DRX has a 15-game win streak on this map, yet Leviatán still selected it as their map choice.
Leviatán's surprises didn't end there. They drafted a triple initiator composition, an agent lineup DRX are known for from their VCT Korea Stage 2 Challengers winning run.
The Chilean team outplayed their Korean rivals, 13-6, and handed them their first loss on Ascent since Valorant Champions last year. Chamber main Vicente "Tacolilla" Compagnon was hitting unbelievable shots, which gave his team the momentum they needed to go up 11-1 at halftime.
The kings of Korean Valorant used their impeccable coordination and strategic depth to defeat Leviatán on the next two maps to take the series 2-1 to advance to the upper bracket semifinals.
---
---
DRX bounced back and defeated Leviatán in a reverse sweep, with map wins Breeze and Haven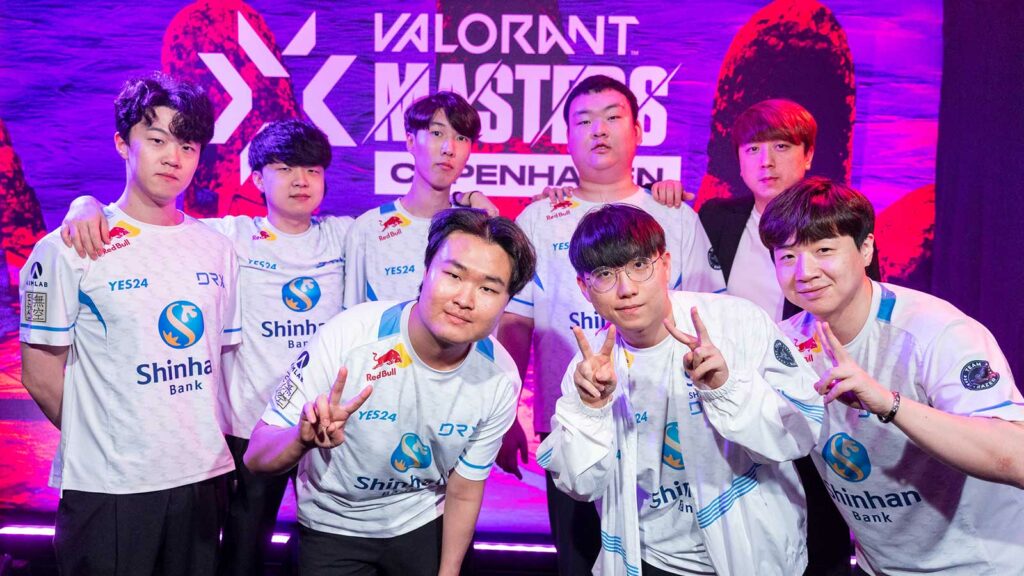 After the surprising loss, DRX's Goo "Rb" Sang-min found his form on his team's map pick, Breeze. The Korean squad stopped taking risky plays and used their agent abilities to take control of the site on attack.
Rb used both of Jett's Cloud Burst smokes on entry to cover himself, while his team followed right behind him. By using Skye and Sova's abilities to clear certain positions on the site, DRX's executes were nearly unstoppable.
After taking an 8-4 lead at halftime, the Korean squad prevented Leviatán from gaining any momentum by shutting down the LATAM team's coordinated set plays. Instead of falling back, DRX stood their ground and out aimed their opponents, which resulted in a 13-5 win.
---
---
On Haven, the final map of the match, DRX used the same strategy that won them rounds on the attacker side on Breeze. The Korean squad avoided becoming another victim of the 9-3 curse, and stopped Leviatán's comeback attempt in the 24th round.
Byung-chul "BuZz" Yu and Kim "stax" Gu-taek came up clutch for their team as they anchored the sites they were defending. The two finished with 21 kills each, with BuZz earning map MVP honors with an Ability Combat Score of 252.
---
---
This win advances the Korean squad to the upper bracket semifinals where they're set to face OpTic Gaming. The last time these two top contenders met was at Masters Reykjavik 2022, where OpTic Gaming won by the slimmest of margins after defeating DRX, 15-13, on Split.
The rematch will take place on July 18, 2:00 a.m. GMT+8 | July 17, 11:00 p.m. PT | July 17, 6:00 p.m. GMT. The match schedule for VCT Stage 2 can be found here. All matches will be broadcast live on the official Valorant Twitch and YouTube channels.
READ MORE: KAY/O's buffed molly now destroys Killjoy's Lockdown ultimate through walls