It was the last map in the best-of-five grand final at Masters Copenhagen. Paper Rex were leading FunPlus Phoenix 9-7 on Breeze, shocking casters and analysts with off-meta Yoru and Neon picks.
That composition looked like it was paying off, and the team had already won four straight rounds on attack. But it suddenly all came crashing down. FPX went on a six-round streak, taking the map 13-9 and the series point.
It was a tough loss for the APAC juggernauts in what had been a rollercoaster series, but one that they're learning from. Paper Rex tend to struggle against teams like FPX, who have an extremely methodical and careful approach to the game, coach Alexandre "alecks" Sallé told ONE Esports in an exclusive interview.
As they look ahead to Champions, Paper Rex are focused on improving their mid-rounding and adapting to teams like FPX and Korean powerhouse DRX.
---
---
How Paper Rex are preparing for Valorant Champions 2022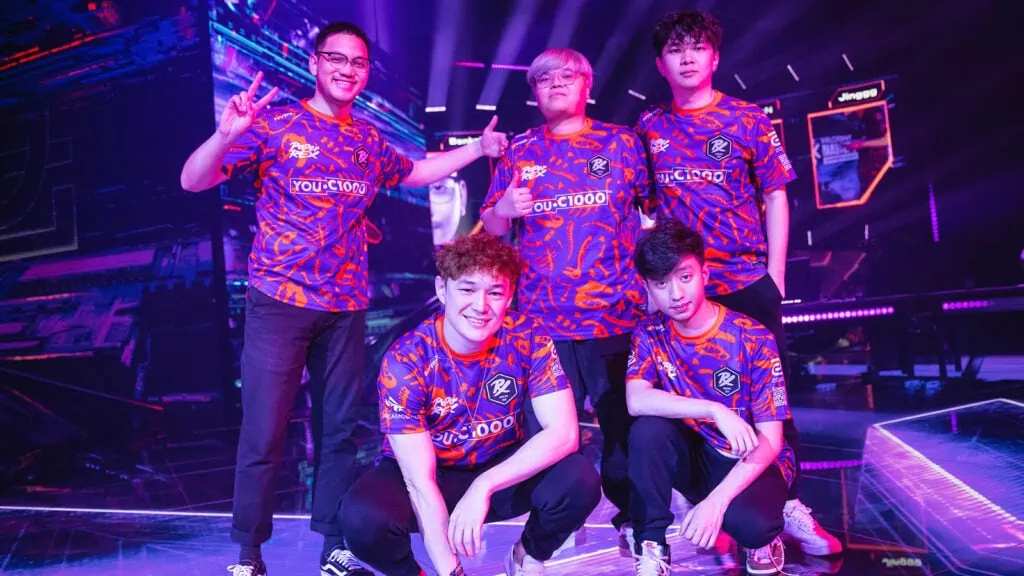 In fact, Paper Rex's style already takes inspiration from FPX, said alecks. "I think the flexibility you see from us today comes a lot from FPX because they have always been a team that runs whatever they want," he explained. "And that's something that we wanted to be able to do and flex to different agents."
Nearly every member of Paper Rex has played two to three different roles in official matches over the past year. While several teams have a dedicated Chamber main, the agent is picked up by three Paper Rex players depending on the map, including Wang "Jinggg" Jing Jie, Jason "f0rsakeN" Susanto, and Khalish "d4v41" Rusyaidee.
But while the team's versatility and ability to take control of the game early in the round has netted them considerable success, they are working on improving their game in the mid to late rounds.
The team's success in the early round cannot be understated. Paper Rex sat at the top of the leaderboard when it came to time to first kills on attack at Masters Copenhagen, according to an analysis by Bleed eSports' Sushant "Ominous" Jha. They found the first kill in the first 20 seconds on average, compared to Leviatán's 35 seconds.
"We like to take control of the match in our own hands," said alecks. "We don't really like to give our opponents space to breathe, so we try to suffocate them early in the round."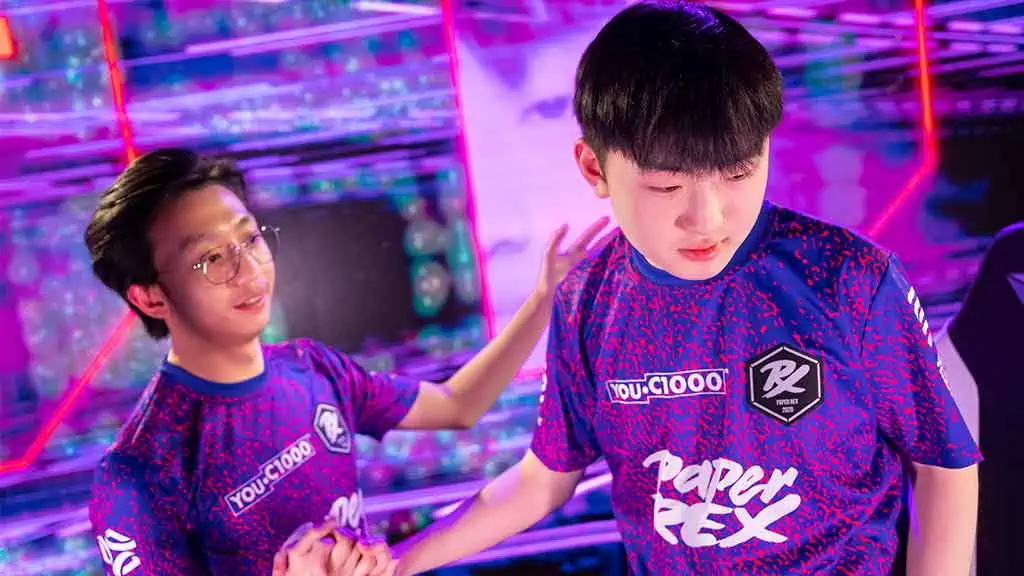 The final chink in their armor to address is how they respond when things don't go according to plan. "Mid to late rounding is something that we're not very good at," said in-game leader Benedict "Benkai" Tan. "If opponents don't give us anything to work with, we sometimes get very lost on what to do or where to go."
The team has been boot camping ahead of Champions as they work to perfect their game for Istanbul. But they haven't forgotten why they're playing the game in the first place — they're here to have fun, and everything else that comes after is just a bonus.
It is this mindset that makes Paper Rex one of the most exhilarating teams to watch on the international stage. When they push out from a site with seemingly reckless abandon on defense and find three kills, it feels like this is exactly the way Valorant was meant to be played.
And if we're lucky, we may get to see even more creative team compositions from them at Champions. The team came up with the idea to play Yoru and Neon on Breeze at Copenhagen itself, and it isn't much of a stretch to think that we could still see something similar in Istanbul.
Paper Rex will open Valorant Champions 2022 when they face off against China's Edward Gaming on August 31 at 10:00 p.m. GMT+8 | 7:00 a.m. PT | 2:00 p.m. GMT.
You can catch the match live on the official Valorant Twitch and YouTube channels.
READ MORE: Valorant Agent 21's water abilities confirmed in new Episode 5 Act 2 Easter eggs