BOOM Esports are going into Valorant Champions 2022 as the ultimate underdogs. As the first Indonesian representatives on the international stage, they carry the weight of their historic appearance on their shoulders.
But this isn't a team to be slept on. Their undefeated run in the VCT APAC Last Chance Qualifier saw them take down favorites like Bleed eSports, on their way to a grand final rematch with Indonesian rivals ONIC G.
Bolstered by the addition of Fikri "famouz" Zaki from Persija Esports, the team is riding their LCQ momentum as they head into Champions. They will have their work cut out for them — their first opponent in Group B is OpTic Gaming, widely regarded as one of the world's best teams.
Still, BOOM isn't afraid. In an interview with Yinsu "Yinsu" Collins, Gary "blaZek1ng" Dastin said that he is confident of taking the North American juggernauts down.
---
---
BOOM Esports will face OpTic in their Champions 2022 opener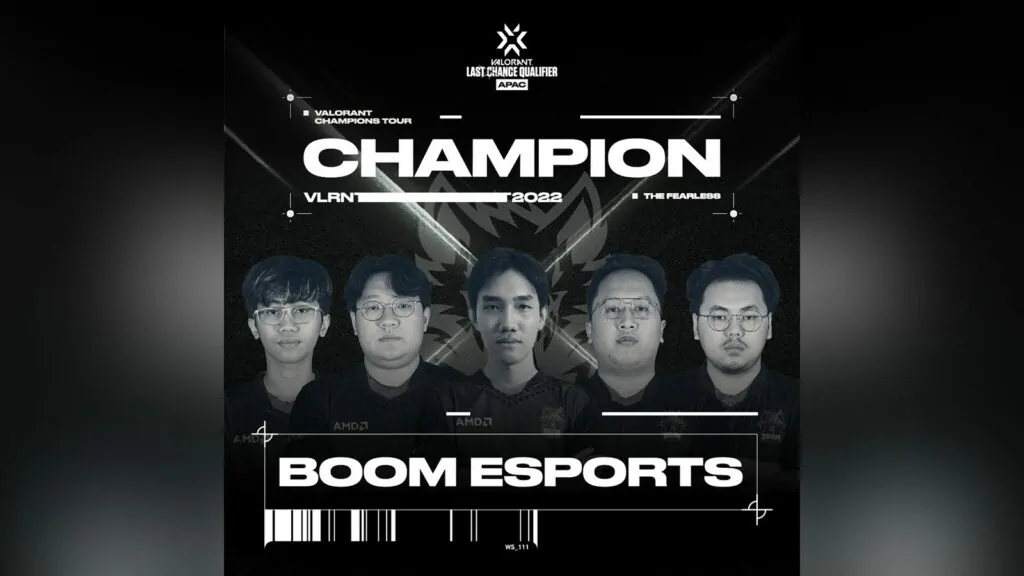 It's all about putting things in perspective for blaZek1ng. APAC rivals XERXIA Esports have beaten OpTic more than once, showing that even Goliaths can bleed.
"We've also had a lot of talks with [Jason "f0rsakeN" Susanto] and [Aaron "mindfreak" Leonhart] about their experience on the world stage," he said.
F0rsakeN and mindfreak have been quick to remind BOOM that even the biggest international teams are "human too," and that they can beat them. BOOM just needs to not be "scared," they said.
"They told us to just play how we would on scrims and other tournaments," blaZek1ng recalled.
There may be other factors working in their favor as well. OpTic have generally started off slow at international events this year, dropping both their opening matches at Masters Reykjavik and Copenhagen.
That said, the team is putting in the work to get ready for Champions. OpTic left for Europe early to prepare for Champions, bootcamping in Poland to practice against European teams.
BOOM will play OpTic on September 1 at 10:00 p.m. GMT+8 | 7:00 a.m. PT | 2:00 p.m. GMT. The match will be broadcast live on the official Valorant Twitch and YouTube channels.
You can watch the full interview here.
READ MORE: NAts parts ways with M3C, now looking for new team