It was an intense match that kept Valorant fans on the edge of their seats. After a seemingly endless back-and-forth, Fnatic prevailed in the nail-biter elimination match, defeating Latin American team Leviatán 2-1.
The EMEA top seed were pushed to their limits with their wins on Fracture and Bind, with both maps going into overtime. Bind eventually concluded in quadruple overtime, following several near-misses and clutch rounds.
The two squads were locked in a rollercoaster of a match, but it was Enzo "Enzo" Mestari who came up big for his team, pulling off three clutches in overtime.
---
---
Fnatic Enzo leads his team to victory against Leviatán 2-1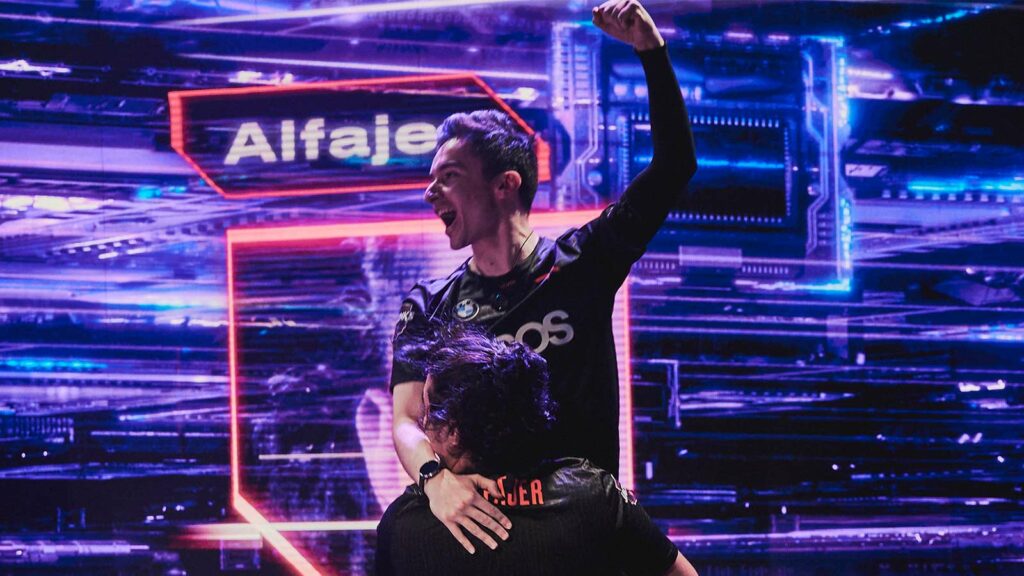 The series was tied 1-1 going into Bind — Fnatic had won the first map on Fracture 14-12, but Leviatán quickly hit back with a 13-10 victory on Ascent.
Bind was a closely-contested affair, where both teams traded rounds by the skin of their teeth. Leviatán had a slight lead at the first half, finishing their defensive side up 7-5.
The European squad bounced back once it was their turn to defend. They picked up the opening two rounds to tie the score at 7-7, eventually making it up to 11-9. However, Leviatán's Benjamín "adverso" Poblete halted their momentum, getting four kills in Round 21 in his own Viper's Pit ultimate.
Even then, Fnatic were able to bring the game to 12-11. But in the final round of regulation, they stumbled and gave their opponents an opening to get back into the match.
The VCT EMEA Stage 2 Challengers champions gambled on a four-player stack on A site, but Leviatán decided to attack B instead. This forced Fnatic into a 4v4 retake, where Leviatán was able to delay the defuse with Brimstone's Orbital Strike ultimate.
The round eventually turned into a 2v2 with Jake "Boaster" Howlett forced to defuse the spike while Enzo held off the remaining Leviatán players at Garden. Enzo found the heads of both players, landing the last shot with just one bullet left in his clip, but Boaster had gotten off the defuse and did not have enough time left.
---
---
In the post-game press conference hosted by Riot Games, Boaster said that it's difficult to avoid situations like that in matches.
"In the heat of the moment, it's hard to make the right move, especially when there's not that much time on the clock," he said. "Too many situations happen. It wasn't even a mistake, it was just the nature of the game."
After losing the first round in overtime, Enzo pulled off what might be the biggest save of the tournament, pushing the match into double overtime. The round seemed lost as Leviatán secured the spike plant on B site while having the 3v2 player advantage.
To make matters worse, Nikita "Derke" Sirmitev was forced to attempt the retake with an Operator, and was quickly eliminated.
Left in a 1v3 with his back against the wall, Enzo willed his team back into the game with nerves of steel. He pushed from B Elbow and killed the enemy Viper, and was able to find a 1v1 duel against Chamber.
With only Marco "Melser" Amaro left, he threw Fade's Haunt to clear Tube, forcing Melser out from his position. He then decided to stick the defuse instead of playing a game of chicken with Melser, a huge risk that paid off handsomely.
---
---
Melser stayed hidden throughout, likely thinking that Enzo would not be holding the defuse knowing that he was so close by.
In that moment, Fnatic's initiator main truly lived up to the competitive FPS saying that "pros don't fake." Enzo was instrumental to his team's quadruple overtime victory, going on to win a 1v1 against adverso in the final round to close the game out 17-15.
In the post-match press conference, the 26-year-old French player explained what was going through his head during the high-pressure round.
"I've seen this situation 100 times when I play," he said. "It takes balls for him to peek me and check if I'm actually defusing the spike. So I just took a gamble, but my reveal helped me. I wasn't really thinking, and it was all just instinct."
Fnatic's epic win secures them a top-four finish at Masters Copenhagen. They will play a rematch against EMEA rivals FunPlus Phoenix on July 22, on 2:00 a.m. GMT+8 | July 122, 11:00 p.m. PT | July 122, 6:00 p.m. GMT.
The match schedule for VCT Stage 2 Masters can be found here. All matches will be broadcast live on the official Valorant Twitch and YouTube channels.
READ MORE: OpTic survive DRX scare, yay drops monstrous 20 first kills