Wang "Jinggg" Jing Jie has been the ace up Paper Rex's sleeve at Masters Reykjavik 2022.
Fresh off a performance on Reyna that made the Mexican duelist look absolutely terrifying, the 18-year-old followed up with a red-hot showing against The Guard in the lower bracket.
Paper Rex Jinggg topped the server with an eye-watering 52 kills over just two maps and a 331 Average Combat Score (ACS). Iceland may be his international LAN debut, but he showed no sign of jitters.
Against North America's top seed, Jinggg was fearless, helping his team to a decisive 2-0 victory to send The Guard home. On Paper Rex's attacking half on Split, Jinggg single-handedly secured the final round of the half for Paper Rex with a flawless ace on Raze.
---
---
Paper Rex Jinggg knows no fear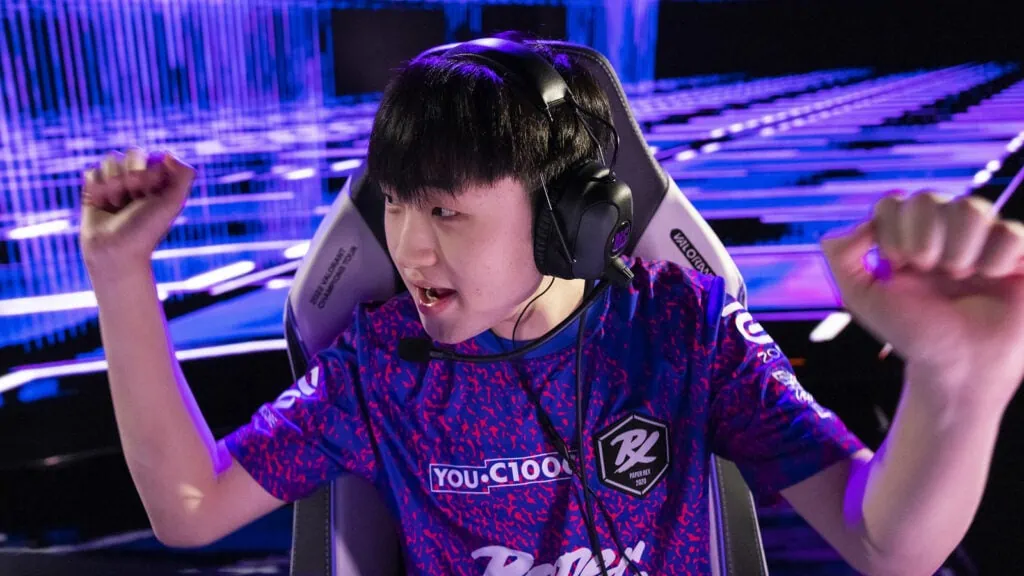 On Split, Paper Rex were gearing up for a hit on A site. The team showed a heavy presence toward A Heaven, with both Jinggg and Jason "f0rsakeN" Susanto taking space deep in Heaven.
The Raze player picked up three quick kills at A Alley, before activating his Showstopper ultimate and pushing toward Vents. This forced Jacob "valyn" Batio, who was flanking from Vents, to use Omen's From The Shadows ultimate to reposition to Alley and join up with Trent "trent" Cairns.
---
When The Guard duo attempted to contest Heaven, Jinggg was already waiting. They lined up for him, and he promptly took them down to secure the ace.
Jinggg was the standout player throughout the series, with a total of 14 multi-kill rounds. He tied f0rsakeN for 11 first bloods, an integral part of the Southeast Asian team's unstoppable aggression, even on defense.
Paper Rex are set to play their next match against the loser of the game between DRX and OpTic Gaming in the upper bracket.
You can view the full schedule for Masters Reykjavik 2022 here. All matches are broadcast live on the official Valorant Twitch and YouTube channels.
READ MORE: How OpTic Gaming got their revenge against The Guard using Chamber and Neon