XSET are the new champions of North America, after a triumphant 3-1 victory over Masters Reykjavik 2022 winner OpTic Gaming in the VCT NA Stage 2 Challengers grand final.
Both teams had just secured their berth at Masters Copenhagen, but the best-of-five series would decide the seeding going into Copenhagen in July.
Matthew "Cryocells" Panganiban and his team's win means they claim the first seed at Copenhagen and a spot at Valorant Champions in September. If Copenhagen adopts the same format as Reykjavik, XSET are expected to start their Masters campaign in the playoffs, while OpTic will have to play the group stage.
---
---
XSET get revenge on OpTic in VCT NA Stage 2 grand final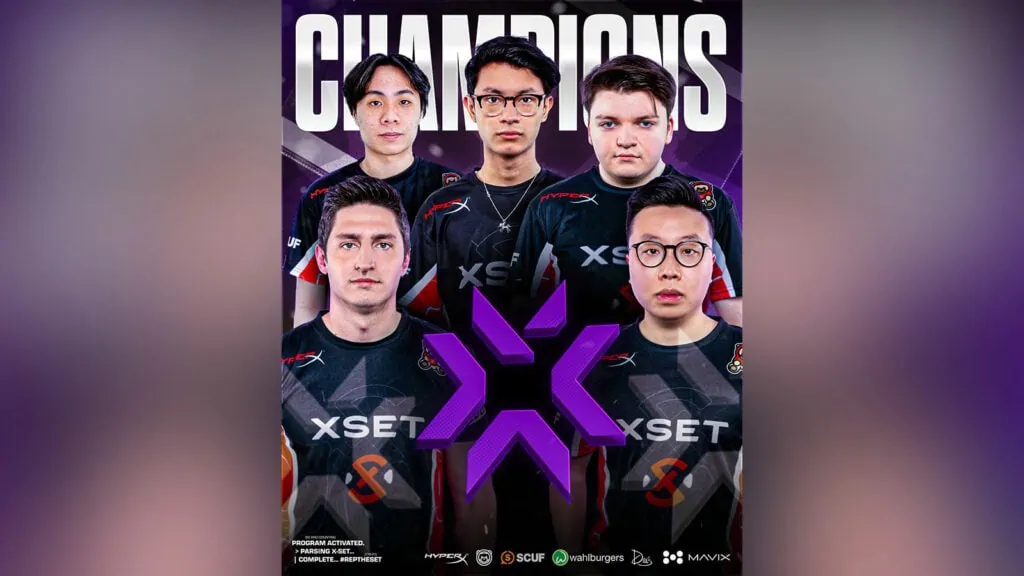 OpTic were the first team to clinch a spot in Copenhagen, defeating XSET 3-1 during their first meeting in the upper bracket final.
The tables turned in the grand final, however, with XSET flipping the score around. While OpTic narrowly won their map pick of Fracture 14-12, the next three maps were all XSET's game.
The perennial fourth-placed team had finally broken the curse, powered by a standout performance from 17-year-old prodigy Zachary "zekken" Patrone, who played four different agents across four maps. Zekken ended the series with a positive 40 K/D differential and 18 first kills, showing why he is considered one of the stars of the team, alongside Cryocells.
That said, it's worth pointing out that several OpTic players were still struggling with the symptoms of COVID-19, and Pujan "FNS" Mehta and Austin "crashies" Roberts had tested positive for the coronavirus.
XSET went on to pick Haven against OpTic, a map that OpTic had originally picked in their previous matchup. The map was a one-sided 13-3 victory in XSET's favor, and the team carried their momentum into Bind.
---
---
Zekken showed himself to be one of the most versatile duelists in North America, pivoting from Neon to Jett and then Raze.
On the fourth and final map, Ascent, he then switched to Sova, while Cryocells returned to his signature Jett. Ascent turned out to be a much closer affair, with OpTic at first running ahead to a 9-3 defending half. They then picked up two more rounds in the second half, putting them ahead 11-3.
However, XSET would not let the series go to a fifth map. They began to chip away at OpTic's lead, stringing together 10 rounds to complete the comeback and win 13-11.
OpTic's second-place finish is a repeat of their result in Stage 1. And like The Guard at Reykjavik, XSET are also playing their first international LAN in Copenhagen.
The team will be looking to finally prove themselves on the global stage when Stage 2 Masters kicks off on July 10.
READ MORE: CS:GO superstar Stewie2K may finally be exploring a switch to pro Valorant