100 Thieves Valorant has announced big changes to its coaching staff, adding Sean Gares as its new head coach and signing Daniel "ddk" Kapadia as the general manager for its Valorant division. The moves are part of its efforts to find success in Riot Games' tactical shooter.
The organization has had a shaky start to the VCT 2022 season, where they failed to make it out of the group stage to qualify for the VCT NA Stage 1 Challengers playoffs. The abrupt removal of Adam "ec1s" Eccles and Hunter "BabyJ" Schline also added to the impression of a roster in turmoil, struggling to find wins even in smaller, open tournaments.
Both Sean and ddk shocked the Valorant community when they announced that they would be stepping away from casting, just days apart from each other. The announcements were made after they did not receive talent invitations to VCT Stage 1 Masters in Iceland.
Now back together on 100 Thieves, the duo will be focused on getting the roster into championship-winning shape.
---
---
Sean Gares and ddk aim to return 100 Thieves Valorant to its winning ways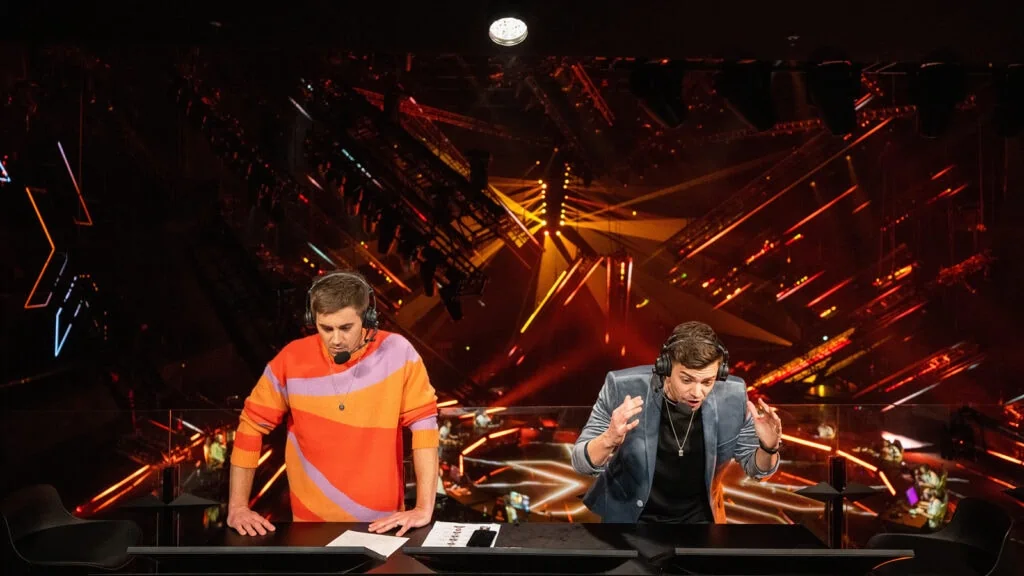 It remains unclear whether 100 Thieves will be making further changes to its Valorant roster, as new additions Sean "bang" Bezerra and Noah "jcStani" Smith are currently playing for the organization on temporary contracts.
As general manager, ddk will be the one making decisions about roster changes moving forward.
"It is up to me to make all of the calls in terms of roster changes," he said. "But ultimately, my job is also to make sure that Sean can do his job really well and to make sure all the players are happy."
Sean brings to 100 Thieves a wealth of experience from both CS:GO and Valorant. He was known as one of the most brilliant tactical minds in Valve's shooter, and the hope is that he will be able to bring valuable insights to the Valorant team.
And as a former CS:GO pro with teams like Cloud9 and Complexity, he has competitive experience at the highest levels that many coaches lack.
"I'm going to really focus on teaching these players in the right way. They are going to learn in ways they never thought was possible," said Sean.
"We focus on communication. We focus on the things that are really lacking in North America. The things that I've seen in the scene as in-game leader for 20 years. I know how to communicate to players and I know how to get them to achieve the goals they want."
The organization is also bringing on former Envy coach Michael "Mikes" Hockom as an assistant coach to help Sean.
100 Thieves was originally scheduled to play in March's Knights Monthly Gauntlet tournament, but eventually dropped out so they could concentrate on figuring out each player's role on the team.
CEO Matthew "Nadeshot" Haag rounded off the announcement video with a promise to fans to turn things around. "100 Thieves is not going anywhere in Valorant and I promise you we will get better," he said.
READ MORE: Watch TenZ score an astounding ace against Version1 with just a Sheriff