Team Liquid are the third team to represent EMEA at Valorant Champions, alongside Fnatic and FunPlus Phoenix.
Liquid faced down M3 Champions in the VCT EMEA Last Chance Qualifier grand final, taking the series 3-1 off the back of an astounding performance from their star player and sealing their return to the Champions stage.
Adil "ScreaM" Benrlitom showed exactly why he was considered the ultimate headshot machine in CS:GO — with a 91/60/12 KDA across four maps and a ridiculous 45 percent headshot rate, the Belgian star was dropping enemies left and right with his one-taps.
---
---
Team Liquid are headed to Istanbul with VCT EMEA LCQ win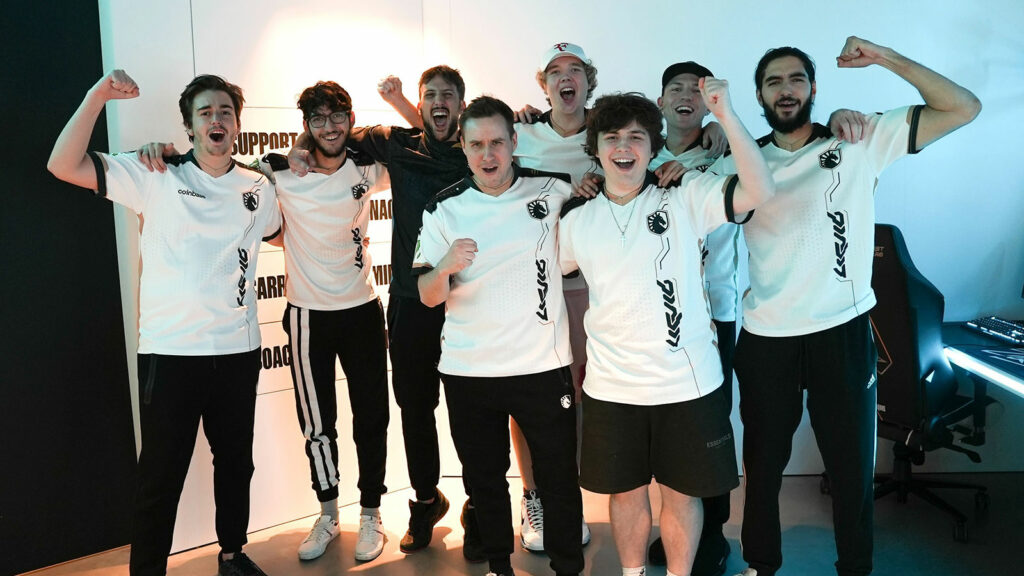 ScreaM looks increasingly comfortable in his new role as Liquid's main duelist. In the past, the team has struggled without a dedicated duelist, but that began to change in Stage 2.
The 28-year-old picked Raze exclusively in VCT EMEA Stage 2 Challengers, relishing the freedom to play aggressively and take the duels he wanted.
He has since expanded his agent pool to include both Jett and the recently-buffed Phoenix, both agents that he pulled out in the grand final against M3C.
While M3C started off hot with a win on Bind, Liquid bounced back on the next three maps. The third map, Ascent, turned out to be ScreaM's playground. He selected Phoenix, the first and only time the agent was played in the VCT EMEA LCQ.
He ended the map with a 26/11/4 KDA and five first kills, a fiery display that made a strong case for the agent's relevance in the current meta.
---
---
On Breeze, the final map, M3C made the surprise decision to play Semyon "purp0" Borchev in place of Yaroslav "Jady" Nikolaev. This meant that purp0 would be debuting for the team in the final map of the series where qualification for Champions was on the line — incredibly high stakes for any player.
That pressure appeared to show. Purp0 did not manage to find much impact on Jett, bringing up the rear for his team with an 11/16/3 KDA and just one opening kill. On the other hand, ScreaM shone on the Korean duelist, topping the server with 29 kills and seven first bloods.
Having said that, the entire Liquid roster has looked revitalized since the addition of Dmitriy "dimasick" Matvienko and former Guild Esports head coach Emil "eMIL" Sandgren. The team has proved their resilience in the face of the abrupt departure of Travis "L1NK" Mendoza, and their new player appears to be slotting in nicely.
At the same time, Elias "Jamppi" Olkkonen showed up in prime form on Chamber, posting an 80/58/13 KDA in the series, second only to ScreaM.
If both ScreaM and Jamppi find the same form at Champions, Liquid is looking like an increasingly dangerous force to be reckoned with.
After missing out on Masters Copenhagen, they'll be hoping to redeem themselves in Istanbul in September.
READ MORE: This may be why you're hard stuck in ranked, says Valorant dev