Sentinels' action-packed run in the VCT NA Last Chance Qualifier has finally come to an end. The North American squad played their hearts out, but eventually suffered a close 1-2 loss to 100 Thieves in the lower bracket quarterfinal.
Despite almost making a comeback on the final map, Haven, Sentinels were not able to pull themselves over the finish line.
Their zero duelist composition was also heavily scrutinized by OpTic Gaming's in-game leader Pujan "FNS" Mehta, who said that they lacked the agents to properly capitalize on their initiators' setups.
In fact, he said that the composition put them at a disadvantage.
---
---
OpTic Gaming FNS details the problem with Sentinels' agent comp on Haven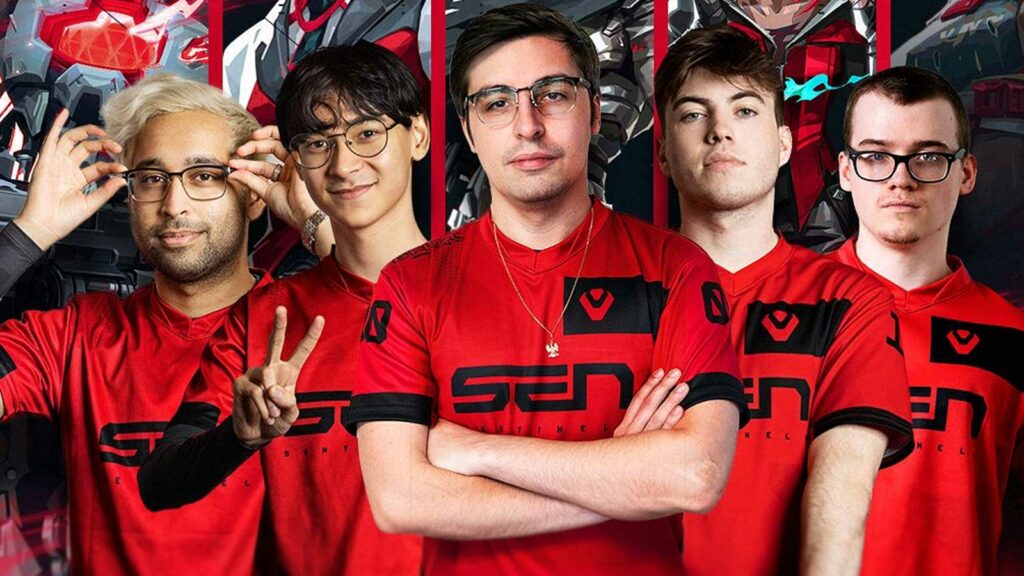 Going into the decider map, Sentinels opted to go for a triple initiator lineup with KAY/O, Fade, and Breach, alongside Chamber and Omen.
100 Thieves, on the other hand, took an early 6-1 round lead with their more defensive Raze, Fade, Sage, Omen, and Chamber lineup.
As Tyson "TenZ" Ngo and company continued to fall behind, ex-Knights member Drake "Exalt" Branly asked FNS which team had a better agent composition.
According to FNS, it was 100 Thieves, who had a better and more well-rounded lineup.
"It's really strong on defense because they have two sentinels: Sage and Chamber," he said during Tarik "tarik" Celik's 11-guest watch party. "They also have a duelist who can quickly take control of A Long and A Short."
---
---
On the other hand, FNS questioned why Sentinels had Shahzeb "ShahZaM" Khan playing Breach, and put Jordan "Zellsis" Montemurro on KAY/O instead of Neon.
100 Thieves' agent composition allowed them to play fast on attack, while still having sufficient defensive and stalling abilities to stop the enemy team from taking sites.
"Look at 100 Thieves' comp on Haven," he said. "They have a Raze nade, a Sage slow, and an Omen flash to stop you."
On the other hand, Sentinels' composition lacked any agents that could take advantage of Breach's stuns.
"Why is ShahZaM playing Breach if nobody is using the stuns to run in?" questioned FNS. "Why didn't ShahZaM just play Sova or Skye?"
---
---
When tarik asked FNS if there were any advantages at all to Sentinels' composition, the OpTic IGL couldn't think of any.
"This is because I don't see a duelist on the other side," he said. "If Sentinels had one duelist, it would be different. They have nobody running in."
---
---
Even then, Sentinels looked like they were about to push the map to overtime, clawing their way back from an 8-4 half. With four straight rounds in the late game, they brought the score to 11-12, making 100 Thieves sweat for the win.
However, a triple flank from 100 Thieves in the final round proved too much to deal with, and they would lose the map 11-13.
The defeat marks the end of Sentinels' season. The team is now looking ahead to franchising in 2023, where everything rests on Riot Games' selection of its partnered organizations.
100 Thieves' lower bracket run continues against Cloud9 on August 13, 7:00 a.m. GMT+8 | August 12, 4:00 p.m. PT | August 12, 11:00 p.m. GMT.
Fans can tune in to the match on the official Valorant Twitch and YouTube channels.
READ MORE: FPX ANGE1 on TenZ's Chamber: 'He should be playing these agents instead'