KRU Esports have claimed the final spot at VCT Stage 2 Masters Copenhagen, defeating Brazilian team Ninjas in Pyjamas 3-0 in the VCT LATAM and Brazil decider.
The match was played between the second-placed teams in LATAM and Brazil, and would decide which region clinched the last berth in Copenhagen. This was KRU's first time competing as LATAM's second-placed team — they have been their region's first seed since Stage 2 Masters Reykjavik in 2021.
Their victory means KRU keep their streak as the only team to attend all Valorant international LAN events alive. They will join LATAM rival Leviatán in Denmark.
---
---
KRU Esports book their ticket to fifth international Valorant LAN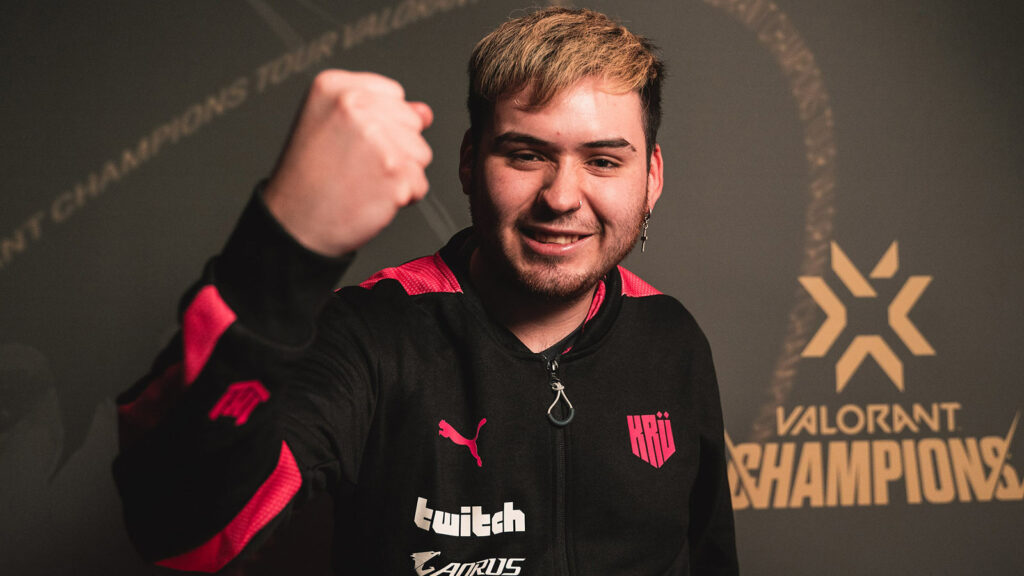 Star player Angelo "keznit" Mori was the hero of the series, topping the server with a 75/41/23 KDA across three maps. He also had 14 first kills, assisted by Juan Pablo "NagZ" Lopez Miranda on Chamber with 12 first kills.
The duo cracked open rounds for their team with the early man advantage, particularly on Fracture, which ended in a lopsided 13-5 victory in KRU's favor.
Keznit played a different agent on every map, switching from Jett on Breeze to Raze on Fracture then KAY/O on Icebox.
KRU's Icebox composition notably featured zero duelists, relying instead on calculated utility usage and methodical pick-offs. The map was a much closer affair than the previous two, with both teams trading rounds and tying multiple times in the second half, before KRU finally managed to string five together to take the map 13-10.
---
---
A quadruple kill from Roberto Francisco "Mazino" Rivas Bugueño in Round 20 marked the turning point in the game. He walled off the default plant on B site, but NIP had no idea that he was still holding from Yellow. The Chilean player proceeded to mow four NIP players down as they pushed to plant the spike, delivering the round into KRU's lap.
KRU will kick off their Copenhagen run in the group stage, while Leviatán will be seeded directly into the playoffs.
READ MORE: XSET BcJ: 'DRX stax is from a worse region and he gets too much credit'