Edward Gaming have just made history as the first Chinese team to qualify for Valorant Champions and attend an international Valorant LAN, sweeping Korean rivals On Sla2ers 3-0 in the grand final of the East Asia Last Chance Qualifier.
Their victory comes despite the team never having played in an official VCT event before the LCQ. Unlike Korea or Japan, China does not have its own VCT circuit, which means that Chinese teams have so far only played in third-party tournaments and never faced international competition.
The East Asia LCQ was the first time Chinese teams were given an opportunity to qualify for Valorant Champions — and EDG have just shown that China is not to be slept on with a stellar undefeated run through the region's top squads.
---
---
Edward Gaming are the first Chinese team at Valorant Champions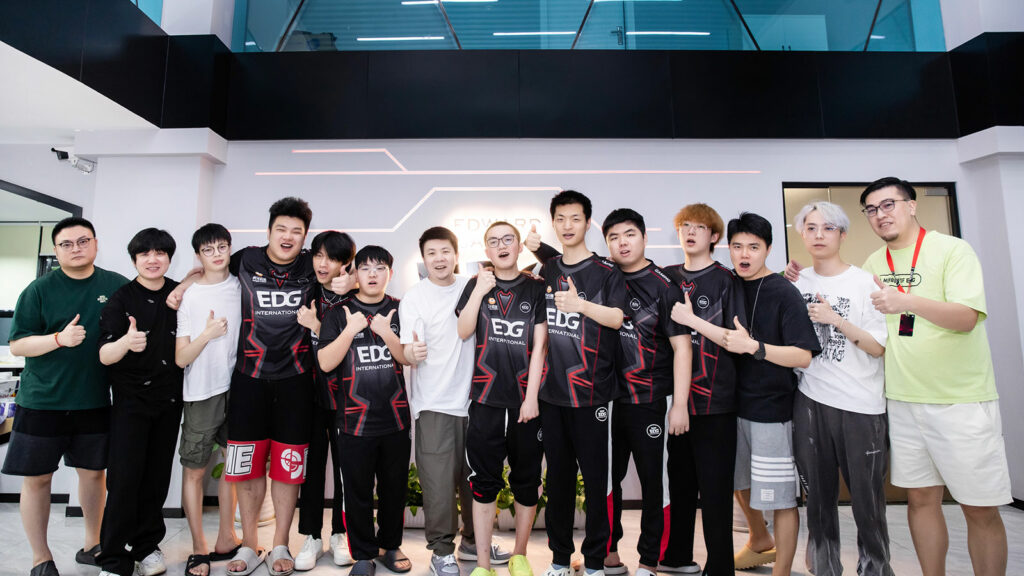 But that's not to say that the team was never tested during their LCQ campaign. They played Japanese representative Northeption in the upper finals, narrowly closing out the series on Bind with a 21-19 scoreline, after eight rounds of overtime.
As testament to their dominance throughout the tournament, three EDG players — Wang "nobody" Sen Xu, Wan "CHICHOO" Shun Zhi, and Zheng "ZmjjKK" Yong Kang — were in the top five in terms of overall K/D, with nobody topping the leaderboard.
The team has shown remarkable coordination and solid fundamentals so far, and kills are also quickly traded. EDG players occupy the top three spots on the leaderboard in terms of Kill, Assist, Survive, Trade (KAST) percentage, a measure of how well players play off each other and the effectiveness of their utility.
---
---
Kills were remarkably evenly distributed across the board in the grand final, with all five players pulling their weight. Three players dropped over 50 frags, while the other two notched over 40.
Chamber player ZmjjKK has been the one to open up rounds for his team, with 0.23 first kills per round in the tournament — second in the entire LCQ — and 15 first bloods in the grand final.
When it comes to their map pool, Fracture has looked like a particularly strong map for the team, where they run an aggressive double duelist composition including both Neon and Raze. No team was able to take more than four rounds off them in the tournament on the map.
EDG will make their international Valorant debut at Champions in September, joining fellow East Asia representatives DRX and Zeta Division.
READ MORE: 100 Thieves qualify for Valorant Champions after perfect VCT NA LCQ finals run