100 Thieves were crowned the VCT NA Last Chance Qualifiers champions, after crushing their regional rival The Guard 3-0 in the grand final.
Their win secures them the final slot at Valorant Champions in September, the tournament all teams have been battling to qualify for since the start of the VCT 2022 season.
100T will join fellow North American squads OpTic Gaming and XSET in Istanbul, where the biggest Valorant tournament of the year will be held.
---
---
100 Thieves wins VCT NA LCQ and qualifies for Valorant Champions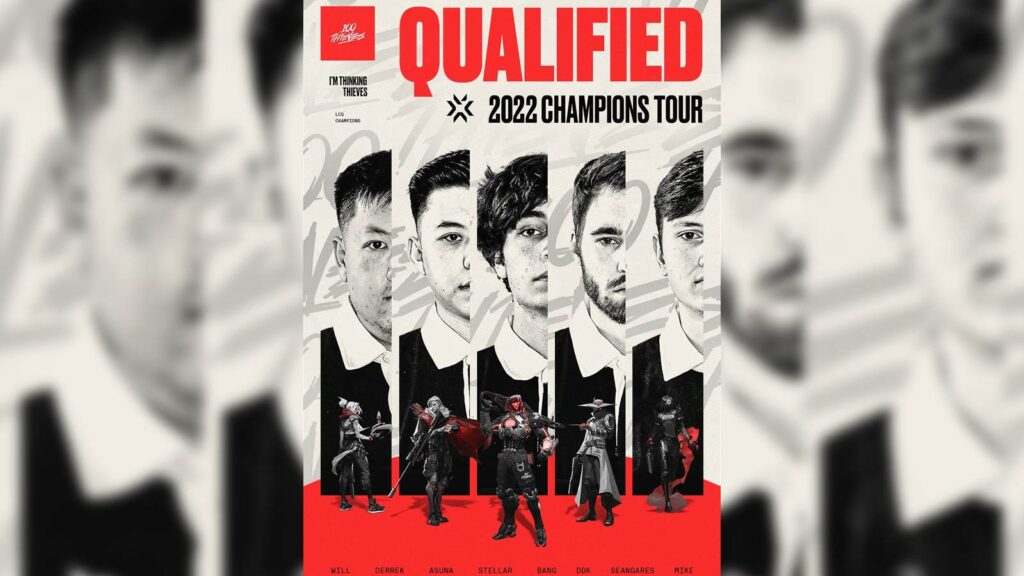 100 Thieves punched their ticket to Istanbul following an incredible lower bracket run, taking down fan-favorite squad Sentinels 2-1 along the way in a close lower bracket quarterfinal match.
Derrek "Derrek" Ha and company then went on an 8-0 run, defeating Cloud9 2-0 in the lower bracket semifinal and getting their revenge on FaZe Clan in a clean 3-0 lower bracket final sweep.
On Icebox, the first map of the grand final, 100T found an 8-4 lead on defense against The Guard off the back of several successful retakes. Derrek was a key factor in 100T's success, saving Sova's abilities for after The Guard had planted the spike.
This allowed 100T to go into a retake with crucial information. In the 11th round, Derrek used Sova's Recon Bolt and Owl Drone to identify his opponents' post-plant positions, giving 100T the opening they needed to retake A site.
---
---
100T's initiator main maintained his stellar performance throughout their match against The Guard. He was the grand final MVP, finishing with a 56/37/24 KDA, 260 Average Combat Score (ACS), and a 33% headshot rate across Icebox, Fracture, and Haven.
---
---
Derrek finished his VCT NA LCQ run with 16 clutches and a 32.7% win rate when he was the last man standing on 100T, according to stats expert dyangStats.
In fact, he seems to thrive in these high-pressure situations. "Derrek gets an aim buff when we all die," said William "Will" Cheng in Riot Games' post-tournament press conference.
100T's VCT NA LCQ win marks their triumphant return to Valorant's global stage, following a year where the team appeared lost and struggled to keep up with the top of the region. Their last international LAN appearance was way back in VCT Stage 3 Masters Berlin in 2021, when the roster looked completely different.
Derrek, Will, Brenden "stellar" McGrath, and Sean "bang" Bezerram will make their international debuts at Valorant Champions Istanbul next month.
READ MORE: Stewie2K confirms he wants to play pro Valorant, two weeks after quitting CS:GO