The best teams around the world are locked and loaded for the Valorant Champions Tour 2022 season.
We've ranked the top 10 teams across all regions in our VCT 2022 Stage 1 Power Rankings, based on their previous tournament performances and the form they showed up in during the first week of the new season.
All teams have their sights set on reigning 2021 Valorant Champions Acend, who will be looking to cement their position as the world's best team. But CIS powerhouse Gambit Esports is close behind, having won Masters Berlin and a second-place finish at Champions last December.
| | | |
| --- | --- | --- |
| TEAM | REGION | PREVIOUS POWER RANKING PLACING |
| 1. Acend | EMEA | 5th |
| 2. Gambit Esports | EMEA | 1st |
| 3. Cloud9 | North America | New |
| 4. Sentinels | North America | 2nd |
| 5. Fnatic | EMEA | 7th |
| 6. OpTic Gaming | North America | 3rd |
| 7. Team Liquid | EMEA | 6th |
| 8. KRU Esports | Latin America | 8th |
| 9. DRX Vision Strikers | Korea | 4th |
| 10. XERXIA Esports | SEA (Thailand) | 9th |
---
VCT Stage 1 Power Rankings
1. Acend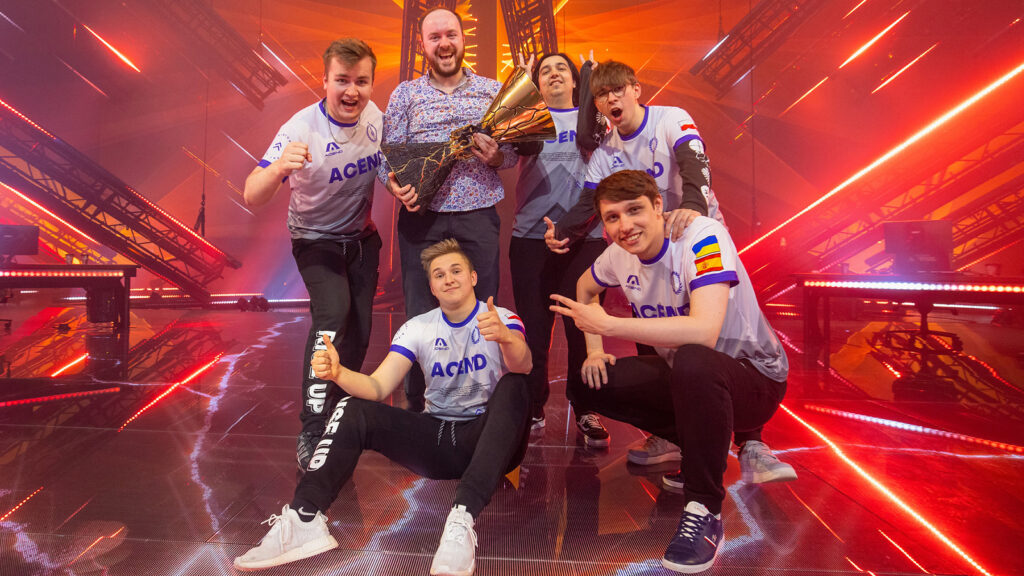 The European squad made history in December as the first-ever Valorant world champions, defeating Gambit Esports in a thrilling 3-2 grand final. They were already having a strong showing in the EMEA region at the start of the season, beating Team Heretics during the VCT EU Stage 1 Masters event.
The team continued to improve throughout the VCT 2021 season, with the rest of the squad stepping up and rallying behind Jett superstar Mehmet "cNed" Yağız İpek. The addition of Aleksander "zeek" Zygmunt in June bolstered the team's already formidable firepower, which showed in their performance at Champions 2021.
Acend showed up in solid form during their opening match in the VCT EMEA Stage 1 Challengers Group Stage against SuperMassive Blaze. They took the series 2-0, powered by heroics from cNed and Patryk "starxo" Kopczyński.
---
2. Gambit Esports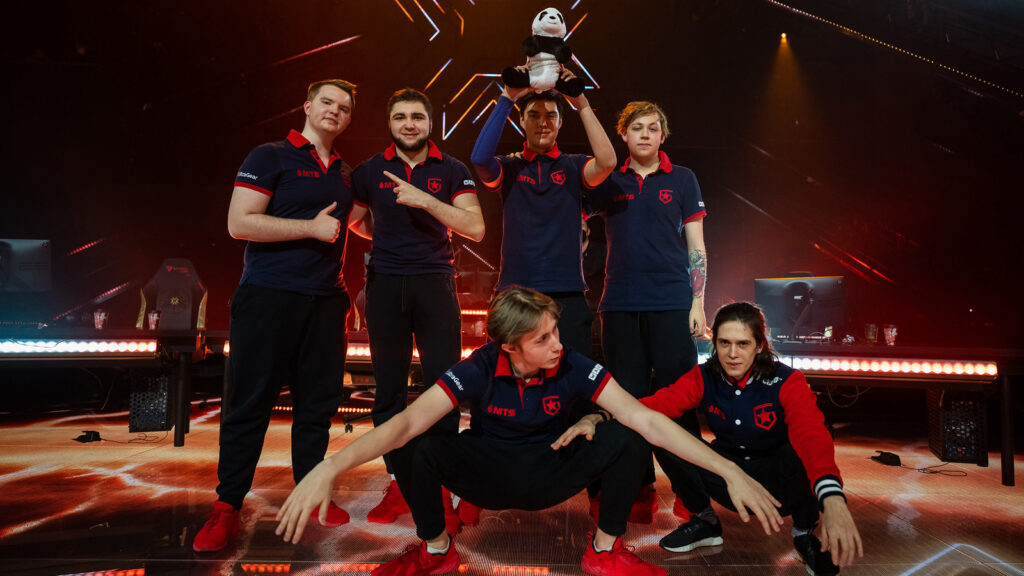 Russian powerhouse Gambit Esports is hungrier than ever, after coming so close to winning the Valorant world championship against Acend.
The squad dominated the CIS region throughout the VCT 2021 season, rising to international prominence after winning Masters Berlin and sweeping Team Envy (now OpTic Gaming) in the grand final.
Gambit Esports' breakout star of 2021 was Ayaz "nAts" Akhmetshin, a sentinel and Viper player who was out-fragging even players who mained duelists. He also pioneered his own style of lurking that other teams like Vision Strikers decided to emulate, after seeing its success on the world stage.
The Russian squad took their opening match against Team Liquid in convincing fashion, where Timofey "Chronicle" Khromov put on an MVP-worthy performance.
---
3. Cloud9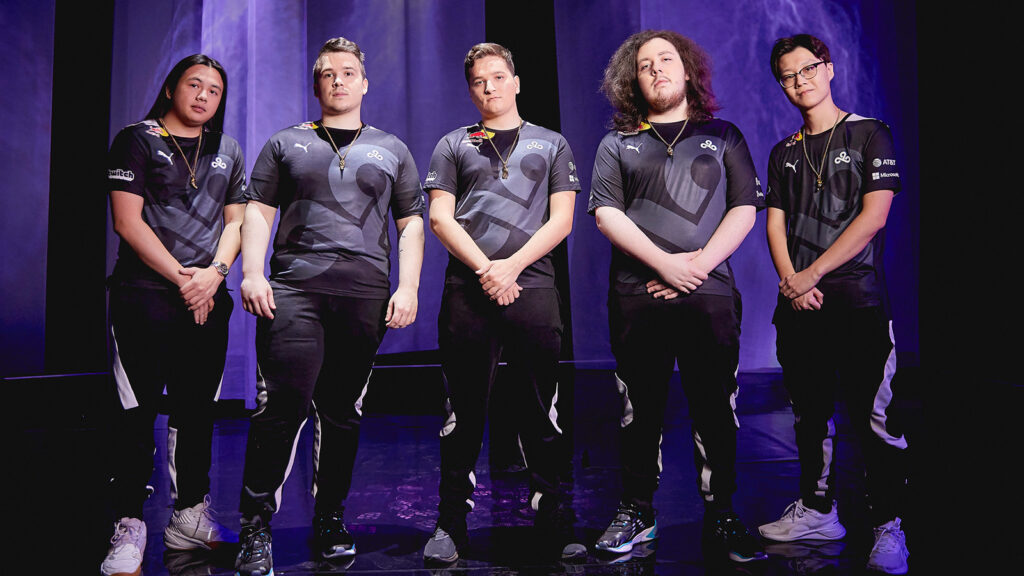 After constantly scrambling to improve their roster throughout the VCT 2021 season, Cloud9 has finally made it to the upper echelon of Valorant squads.
Cloud9's formidable new look consists of Anthony "Vanity" Malaspina, Erick "Xeppaa" Bach, and Nathan "leaf" Orf, all part of Chaos Esports Club's former CS:GO roster. The trio made the switch to Valorant and found themselves on the same team again after Vanity was acquired from Version1.
The North American squad made their international debut after winning the stacked VCT NA Last Chance Qualifier, where they put an end to XSET, 100 Thieves, and Rise's 2021 season.
They fell short at Valorant Champions 2021 with a quarter-finals exit, but they have since displayed incredible usage of utility and an enviable consistency that few teams can match. Cloud9's 2-0 start against 100 Thieves in their first VCT NA Stage 1 Challengers Group Stage match was a persuasive display of how far this team has come.
---
4. Sentinels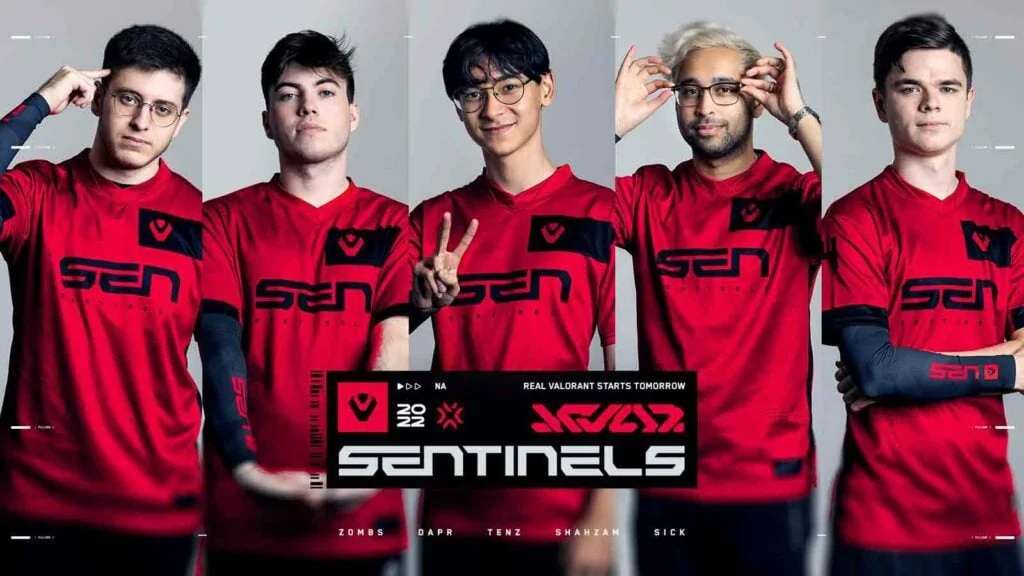 Sentinels are on a mission to reclaim their status as the kings of Valorant. They were the best North American team, winning almost all VCT NA Challengers events in 2021, and also widely regarded as the world's best for a time.
At Masters Reykjavik, they took the entire tournament in dominant fashion without dropping a single map, taking home the trophy at the first-ever international Valorant LAN event. Sentinels then went on to win the VCT NA Stage 3 Challengers Playoffs and qualify for VCT Stage 3 Masters Berlin with only two map losses to their name.
Shahzeb "ShahZaM" Khan and his troops will be looking to return to their winning ways after their shock elimination by KRU Esports at Valorant Champions 2021.
While they've taken a lot of flak for supposedly not practicing enough, the North American squad proved that they still have the synergy and skill to come back from a deficit. They won the opening series 2-1 against an NRG team that has looked very strong in recent months, on the back of an impressive showing from Tyson "TenZ" Ngo.
---
---
5. Fnatic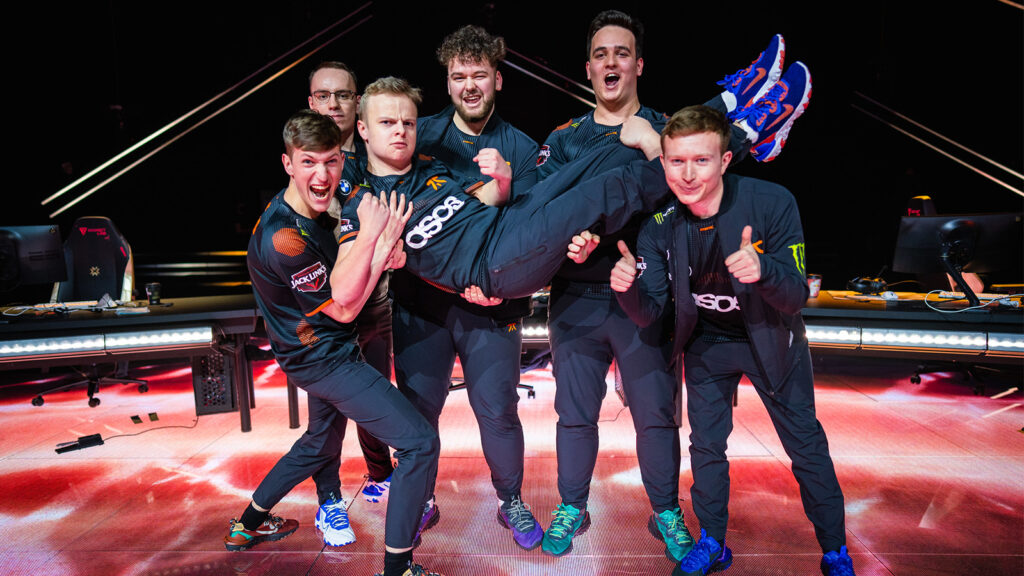 Fnatic is looking to conquer the EMEA region after a respectable fifth- to eighth-place finish at Valorant Champions 2021. The fan-favorite squad, led by the exuberant Jake "Boaster" Howlett, has shown they can entertain us with both their post-game celebrations and stellar gameplay.
The European squad had an overall impressive VCT 2021 season, where they also finished second at Masters Reykavik.
Fnatic has already earned an impressive 2-1 victory against G2 Esports' revamped roster in the first week of the VCT EMEA Stage 1 Challengers Group Stage. The duo of Nikita "Derke" Sirmitev and new addition Andrey "BraveAF" Gorchakov has been firing on all cylinders, a promising look for Fnatic's VCT 2022 season.
---
6. OpTic Gaming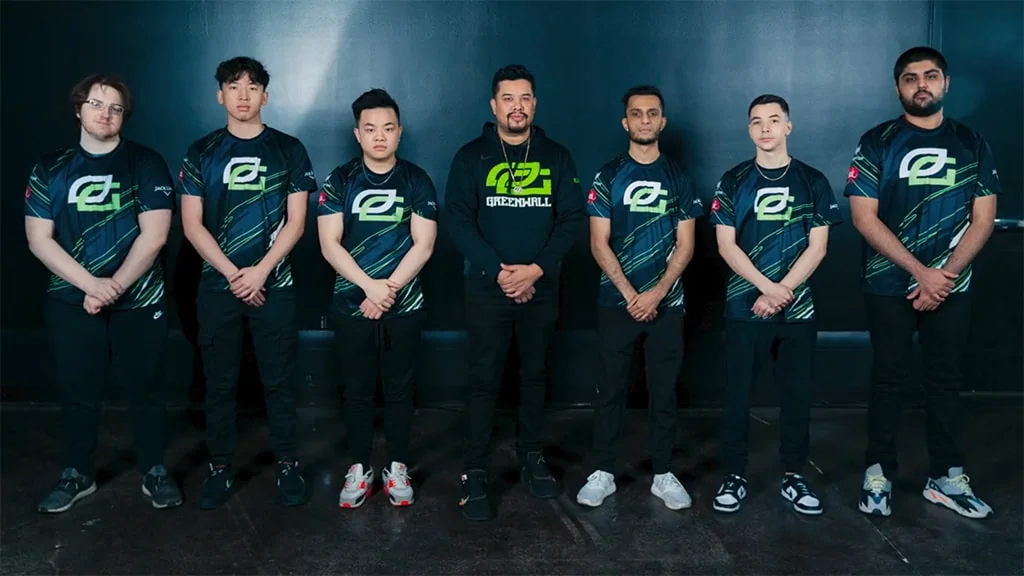 Formerly known as Team Envy, OpTic Gaming is considered one of the top sides in North America. They have produced consistent results throughout the VCT 2021 season and earned victories against the best teams in their region.
They are also the only team to ever sweep Sentinels in a best-of-five series, during VCT NA Stage 1 Challengers 2. Under the Team Envy banner, the North American squad made an incredible run at Masters Berlin, where they finished as the runner-up.
Unfortunately, OpTic Gaming had their run at Valorant Champions 2021 cut short after they were upset by Thai squad X10 Crit in the group stage.
Nevertheless, the team's performance throughout 2021 earned them a direct invite to the VCT NA Stage 1 Challengers Group Stage, alongside Sentinels, Cloud9, and 100 Thieves. While they looked a little rusty in their opening match against Rise, we saw flashes of brilliance from Jaccob "yay" Whiteaker that showed why El Diablo is still one of the most feared Jett players in North America.
---
7. Team Liquid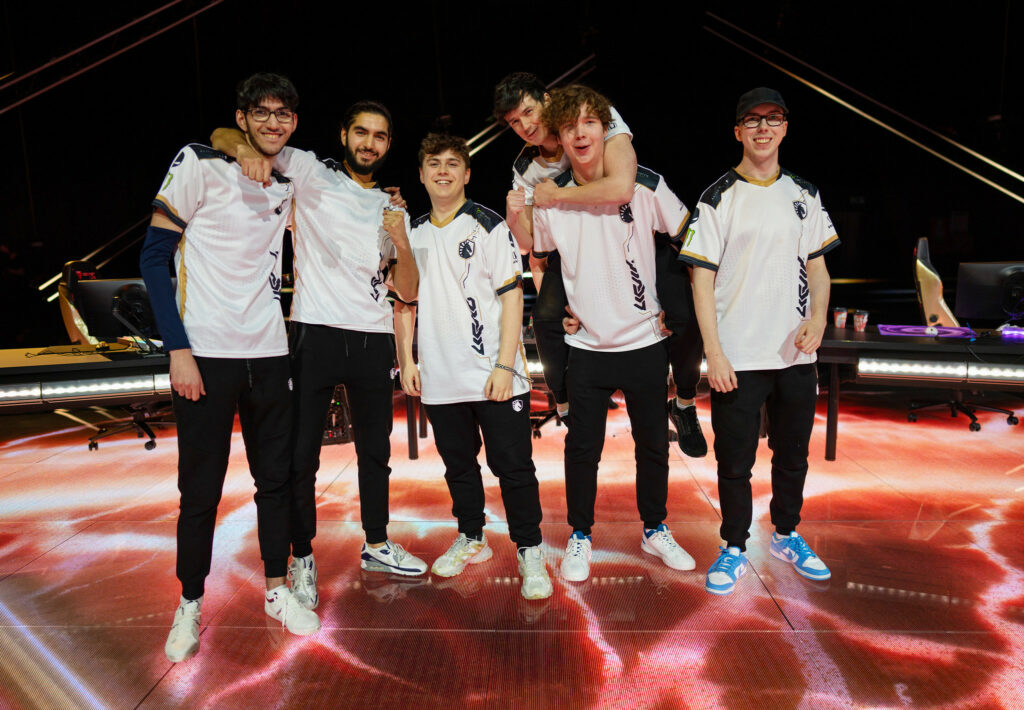 Since the addition of Nabil "Nivera" Benrlitom, Team Liquid has established itself as one of the top rosters in European Valorant.
Team Liquid had a mixture of highs and lows in 2021. They came in fourth at Masters Reykjavik, but fell short of qualifying for the next intentional LAN at Masters Berlin.
However, something clicked into place for the squad toward the end of the year. They went on an incredible run to win the VCT EMEA Last Chance Qualifier, which advanced them to Valorant Champions 2021 where they placed third to fourth.
Team Liquid might have lost their opening match to Gambit Esports in the VCT EMEA Stage 1 Group Stage, but they've proven time and again that they're capable of pulling themselves back up to the top of the competition.
---
8. KRU Esports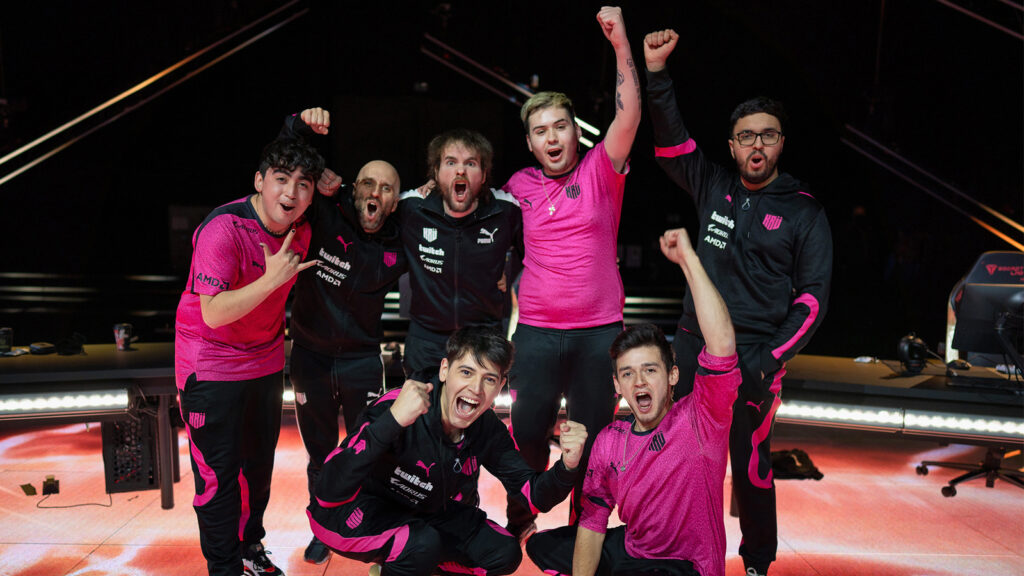 The Latin American squad is looking to continue their hot streak after their run at Valorant Champions 2021, where they upset and eliminated Sentinels and Fnatic. KRU Esports also took Gambit Esports to the brink in the semifinals, a matchup that was eventually decided in quintuple overtime.
After competing in every international event in the VCT 2021 season, KRU Esports have shown that they're capable of defeating the best teams in the world. For now, they'll settle with conquering Latin America in the regional Challengers event, but we look forward to seeing them on the world stage again.
KRU Esports came out swinging in their opening game in the VCT LATAM Stage 1 Challengers Group Stage, taking the series with a flawless 13-0 win on Haven.
---
9. DRX Vision Strikers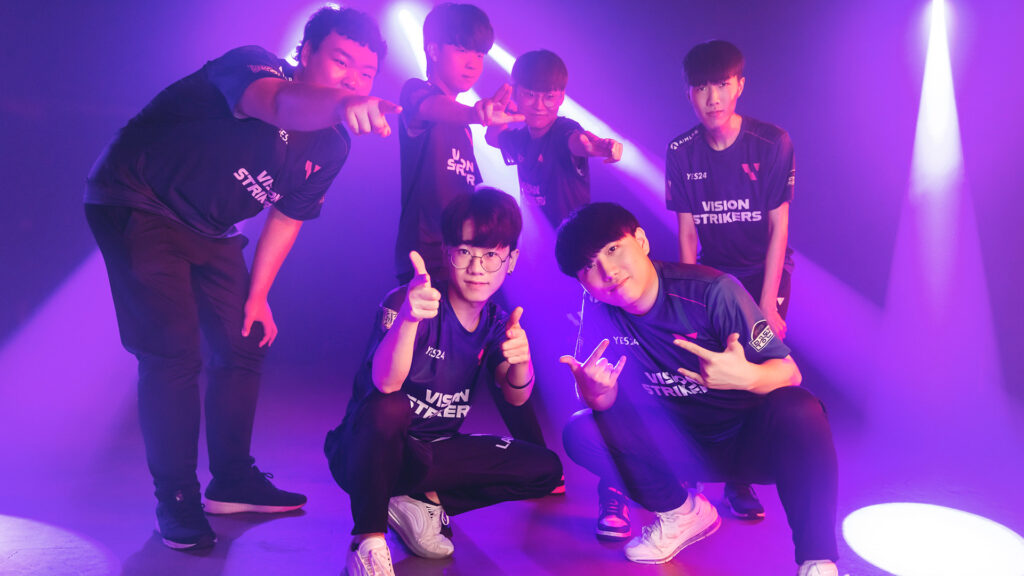 The reigning kings of Korea are back, and they're playing under the DRX banner with a revamped roster for the VCT 2022 season. DRX Vision Strikers went nearly unchallenged in Korea during the VCT 2021 season, but were unable to replicate that success against international teams at Masters events.
Vision Strikers is best known for their historic 104-game win streak, and expectations have always been high for this team. They made it to the playoffs at Masters Berlin, defeating Paper Rex and Acend along the way, but were eventually eliminated by champions Gambit Esports in the quarterfinals.
Since the departure of Kim "Lakia" Jong-min and Lee "k1Ng" Seung-won, DRX Vision Strikers may not be running a six-man roster anymore for the VCT 2022 season. They will face Desperado in their opening VCT Korea Stage 1 Challengers match on February 23.
---
10. XERXIA Esports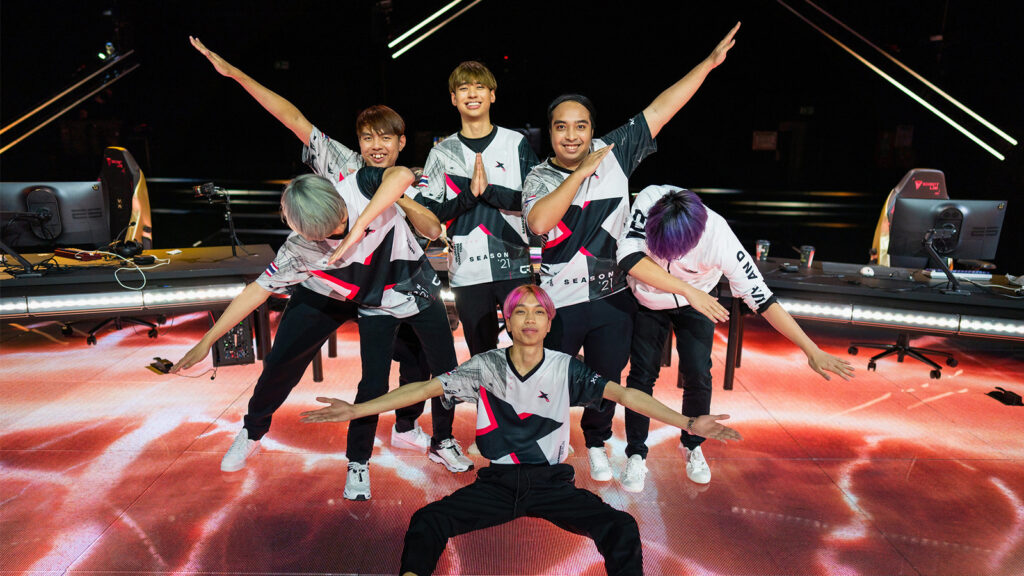 After their incredible Valorant Champions 2021 run, X10 Crit's star player Patiphan "Patiphan" Chaiwong returned to Overwatch with the LA Gladiators for the 2022 Overwatch League season. Shortly after, the entire X10 Crit roster moved to XERXIA Esports, another Thai esports organization.
XERXIA Esports is driven to prove they have what it takes to be the top team in the Southeast Asian region, even after their best player switched to a different game. Replacing Patiphan is Thanachart "Surf" Rungapajaratkul, an up-and-coming duelist main from Thailand.
The team is currently 2-0 in the VCT Thailand Stage 1 Challengers 1 Group Stage with wins over Made in Thailand and Geldia Esports.
READ MORE: OpTic FNS compares CS:GO and Valorant, reveals cheeky scrim tactic