Shahzeb "ShahZaM" Khan is one of the most successful Valorant pro players at present. He has led North American squad Sentinels in winning VCT Stage 2 Masters Reykjavík, Riot Games' first-ever international FPS event in 2021.
He is a versatile player, able to play Jett and Sova at the highest level. ShahZaM is deadly with an Operator, and can entry for his team if needed. He can also play the initiator role using Sova, providing his team support by gaining information.
Here's how you can improve your game by using ShahZaM's mouse, keybinds, crosshair, monitor, PC, and Valorant settings, which we've listed down.
---
ShahZaM's complete Valorant settings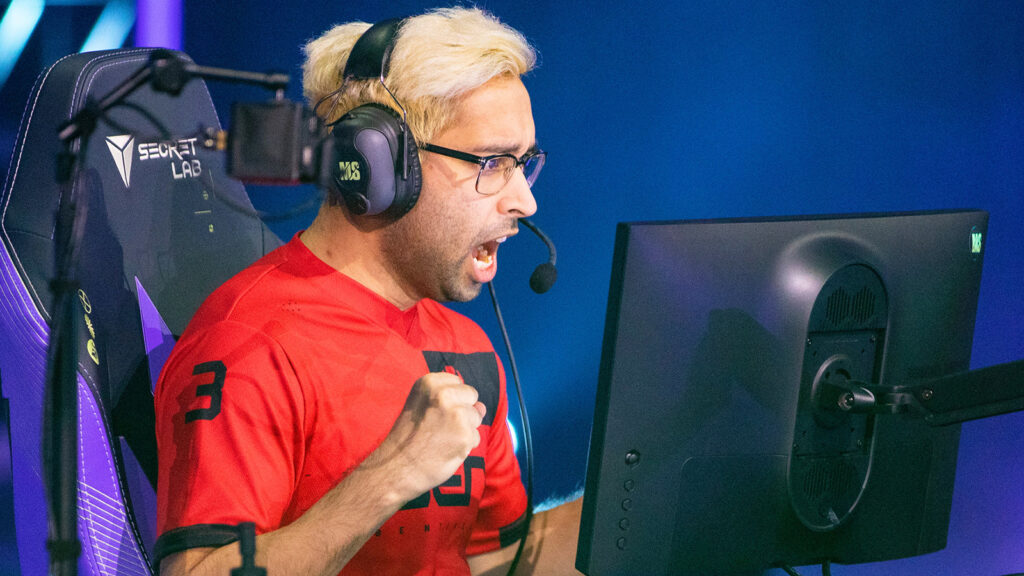 Mouse settings (Logitech G Pro X Superlight/Logitech G703 Hero)
| | |
| --- | --- |
| MOUSE | VALUE |
| DPI | 400 |
| eDPI | 212 |
| Hz | 1,000 |
| Sensitivity | 0.53 |
| Scoped Sensitivity | 1 |
| Windows Sensitivity | 6 |
---
Keyboard keybinds (KBD8X MKII Custom)
| | |
| --- | --- |
| COMMANDS | KEYBINDS |
| Walk | Left-Shift |
| Crouch | Left-Ctrl |
| Jump | Space |
| Ability 1 | E |
| Ability 2 | Q |
| Ability 3 | C |
| Ultimate | X |
| Use Object | E |
| Equip Primary Weapon | 1 |
| Equip Secondary Weapon | 2 |
| Equip Melee | 3 |
| Interact with Spike | 4 |
---
---
Valorant crosshair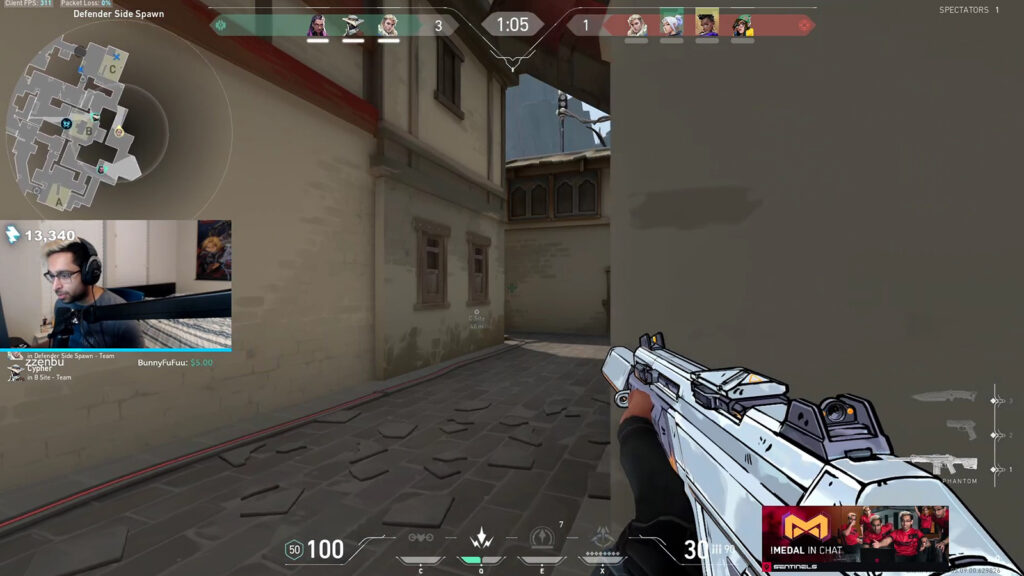 | | |
| --- | --- |
| CROSSHAIR | VALUE |
| Color | Green |
| Outlines | On/0.5/1 |
| Center Dot | Off |
| Inner Lines | 1/3/1/3 |
| Outer Lines | 0/0/0/0 |
| Fade | Off |
| Movement | Off |
| Firing Error | Off |
---
Valorant radar
| | |
| --- | --- |
| RADAR | VALUE |
| Rotate | On |
| Fixed Orientation | Based on Side |
| Keep Player Centered | Off |
| Minimap Size | 1.2 |
| Minimap Zoom | 0.9 |
| Minimap Vision Cone | On |
| Show Map Region Names | Never |
---
Monitor settings (BenQ XL2546)
| | |
| --- | --- |
| MONITOR | VALUE |
| Display Mode | Fullscreen |
| Resolution | 1920×1080 |
| Frame Rate Limit | Unlocked |
---
Graphic Settings (Nvidia GeForce RTX 3090)
| | |
| --- | --- |
| PC GRAPHICS | VALUE |
| Material Quality | Low |
| Texture Quality | Low |
| Detail Quality | Low |
| UI Quality | Medium |
| Vignette | Off |
| VSync | Off |
| Anti-Aliasing | None |
| Anisotropic Filtering | 1x |
| Improve Clarity | On |
| Bloom | Off |
| First Person Shadows | Off |
| Distortion | Off |
READ MORE: nAts' Valorant settings: Keybinds, crosshair, PC, monitor, mouse