Riot Games has announced its plans for the upcoming VCT 2022 season.
Now that Valorant Champions 2021 is set to crown its first-ever champion in a few days, the game developers are already looking ahead, laying out their schedule of events for the next year.
This includes details about the next VCT season, new in-game features for Valorant esports, offseason competitions, and a global event for the all-female Game Changers circuit.
The new VCT 2022 season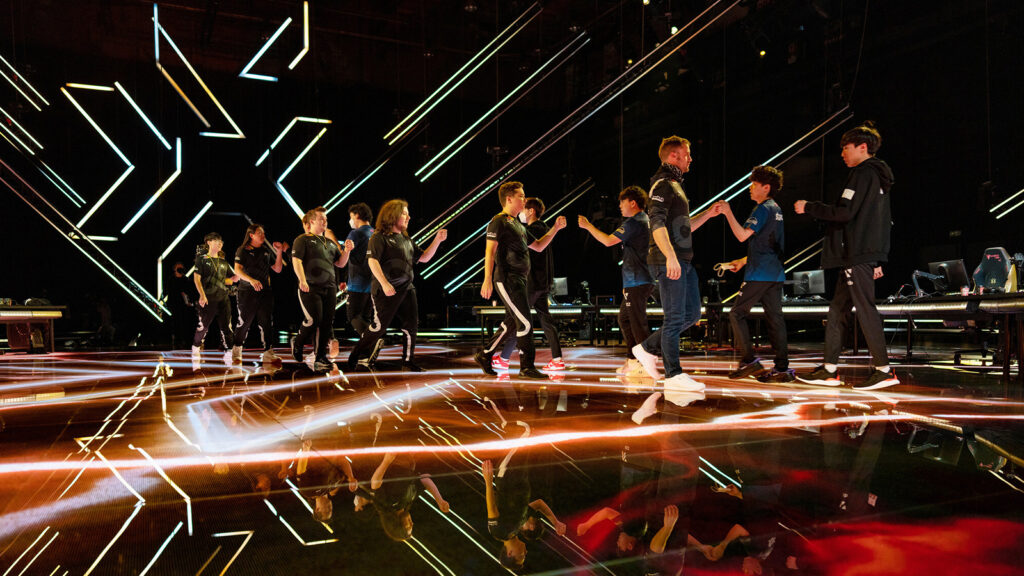 The Valorant Champions Tour returns with its three core competitions, Challengers, Masters, and Champions events that all esports organizations and pro players will aspire to join.
The new VCT 2022 season will continue to follow its initial regional format, with teams competing in regional Challengers tournaments and where the winners will advance to Valorant's international Masters. The top-performing teams from the season will then be invited to the next Valorant Champions event.
According to Riot Games' Head of Global Esports Operations, Whalen Rozelle, "Challengers competitions will adopt a new tournament format that will be more consistent for pros and more exciting for fans."
Challengers will kick off with one open qualifier, which leads into multiple weeks of League-style play between the best teams in the region. The top-performing teams will then participate in a Playoffs tournament that will crown the winners who qualify to Masters.
---
VCT 2022 season schedule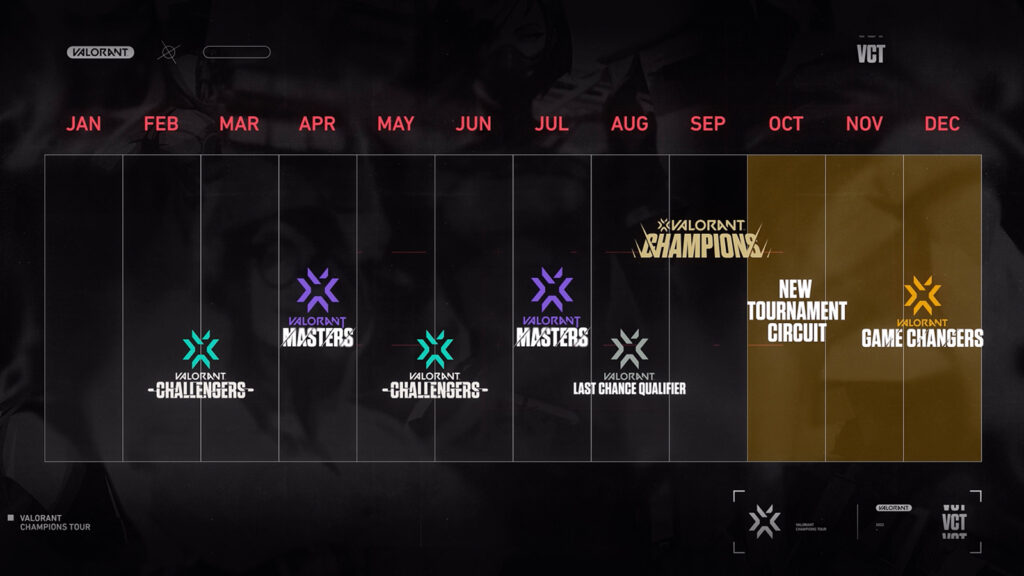 The VCT 2022 season will begin with the Challengers Stage 1 in February, followed by Stage 2 in May.
The international Masters events are scheduled for April and July featuring the winners of the Challengers competitions.
The Last Chance Qualifiers will take place in August.
Finally, the next Valorant Champions 2022 global event is scheduled for September.
---
---
New esports features coming to Valorant
Valorant Executive Producer Anna Donlon hinted that they are working on new ways for fans to support their favorite teams. This could be a hint that esports team skins or bundles will be released in the future.
Riot Games will be adding schedules for important matches that players can access through the Valorant client. They are also developing significant broadcast improvements for their live competitions.
"Our focus will be on making the pro-level play experiences and viewer fan experiences as good as it can be," said Donlon.
---
Game Changers and Ignition Series events return in 2022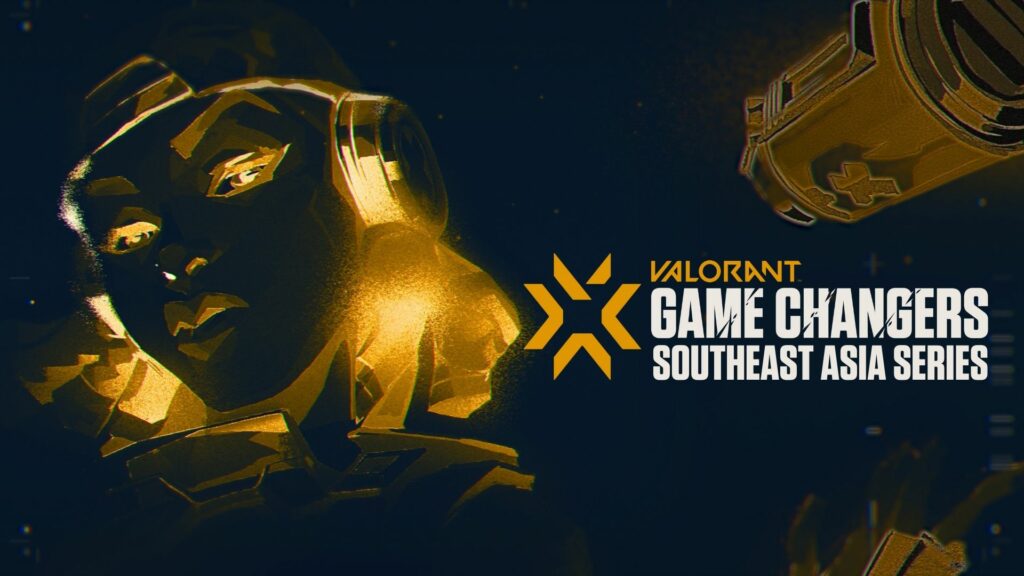 Riot Games wants to make sure everyone has a chance to shine during their offseason events after the conclusion of the VCT 2022 season.
"Reflecting on this past season, our team wanted to create more competitive opportunities for aspiring pros who are leaning into that next year through multiple new initiatives," explained Rozelle.
The company will expand its all-female Game Changers initiative with a new tournament that will bring together the best female teams from around the world, similar to Valorant Champions.
Riot Games is also bringing back its Ignition Series events. They will partner with third-party tournament operators to create a lineup of events that will allow new and existing teams, along with those who are retooling rosters in the offseason, to test their skills.
Finally, Riot Games will invest in country-based leagues to help develop a new generation of Valorant stars. These new leagues will begin in Europe, and will roll out gradually to other parts of the world.
READ MORE: Yoru will be better at deceiving and tricking opponents with this rework