Southeast Asian esports organization X10 Crit (formerly known as X10 Esports) has pulled off another incredible upset by eliminating tournament favorites Team Envy at Valorant Champions 2021.
The all-Thai squad joins the elite eight as they advance to the playoffs after defeating North American giants, 2-1, in Group A's decider match.
Team Envy came into Valorant Champions as one of the top teams after their runner-up finish at VCT Stage 3 Masters Berlin. The loss concludes their 2021 VCT season. After Sentinels and Envy's shocking upsets, Cloud9 Blue is the final North American team at Valorant Champions.
X10 Crit secures top eight at Valorant Champions after eliminating Team Envy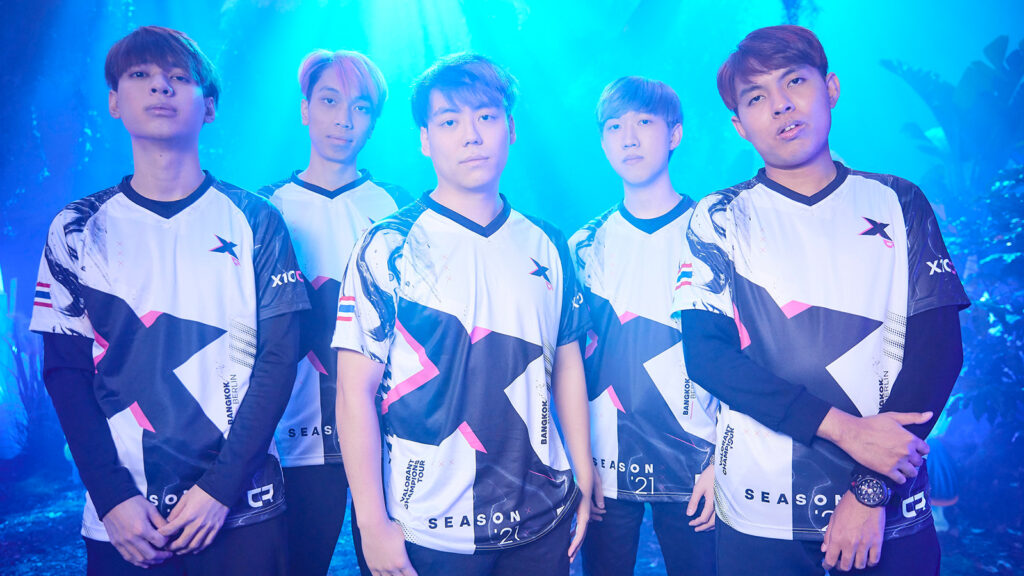 After losing to Team Envy 0-2 in their first match on Group A on Day 3, X10 Crit rallied back and eliminated Brazilian squad Vivo Keyd 2-0 on Day 6 of the competition. This set up a rematch between the Southeast Asian and North American squads.
The North American squad looked poised to win the match after winning a hard-fought game on Icebox, 13-10. X10 Crit's extremely aggressive playstyle earned kept the game close, but Team Envy was able to rally after halftime, winning eight out of the 11 final rounds.
Team Envy's map pick, Split, was a completely different story with X10 Crit earning a convincing 13-8 victory. The Southeast Asian team's duelist and sentinel main, Panyawat "sushiboys" Subsiriroj, earned MVP honors with an impressive 24/15/6 KDA and 294 ACS rating on Split.
---
---
Thanamethk "Crws" Mahatthananuyut also came up big for X10, winning a critical 1v3 round that kept his team ahead on Split.
Team Envy looked determined to advance further in the competition in the following map, securing a 9-3 lead against X10 on Haven at halftime. The Southeast Asian squad then made an unbelievable comeback run nine of the 12 rounds after the half and forced overtime.
X10 Crit proceeded to outplay Envy in overtime. The Southeast Asian squad's five-man push on the A-site completely caught their opponents by surprise, with two Envy members looking for lurkers. The Thai squad closed out the match by defending the C-site, winning in a 3v5 clash against Envy.
The Southeast Asian squad's star duelist player, Patiphan "Patiphan" Chaiwong, outplayed his North American Jett counterpart, Jaccob "yay" Whiteaker, with a 27/16/5 KDA.
In an interview with ONE Esports, yay praised X10 Crit after their match.
"They were a well-coordinated team," said yay". "They were very intentional with the things they were doing, and you can tell they were very well prepared."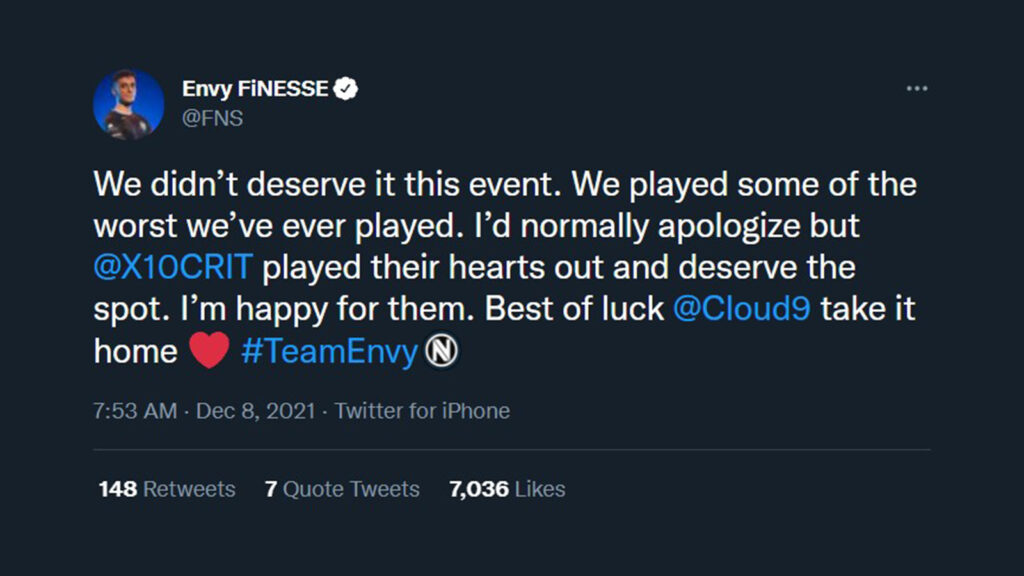 Yay's teammate and Envy's team captain Pujan "FNS" Mehta praised his Southeast Asian opponents by saying they deserved to be in the playoffs. He also shared his support for Cloud9 Blue, as the final North American team left in the tournament.
X10 Crit's incredible upset win advanced them to the playoffs where they're set to face VCT Stage 3 Masters Berlin champions Gambit Esports in Valorant Champions' quarterfinals. The match will take place on December 9 at 9:00 a.m. PT | 5:00 p.m. GMT or December 10 at 1:00 a.m. GMT+8 and will be broadcast live on Riot Games' official Twitch and YouTube channels.
READ MORE: T1's Valorant roster adds Steel as its new in-game leader