Russian team Gambit Esports became the second team to secure a playoff spot at Valorant Champions 2021 after they avoided a major upset, defeating Brazilian squad Team Vikings, 2-1, in Group C's winners' match.
The VCT Stage 3 Masters Berlin champions had to dig down deep in the final moments of their match against Team Vikings by stringing together nine straight round wins which resulted in an amazing 14-12 comeback victory on Icebox.
Duelist main Bogdan "Sheydos" Naumov and Timofey "Chronicle" Khromov were instrumental in Gambit's eventual triumph, with both players scoring positive 28/8/2 and 19/16/8 KDAs respectively.
Gambit Esports pulled of the biggest comeback win after being down 5-12 on Icebox at Valorant Champions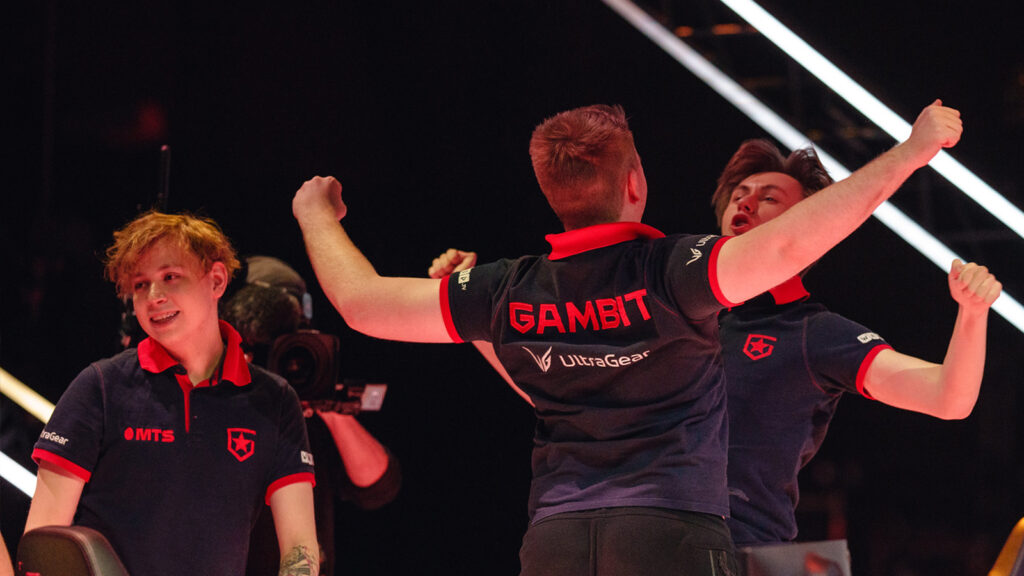 Gambit's opponents seemed outmatched after the first game on Split ended 13-6 in the Russian squad's favor. Team Vikings quickly bounced back to prove that they were a worthy adversary against the Masters Berlin champions, dominating them 13-5 on Bind.
It was evident that Team Vikings was prepared to face Gambit Esports' multiple playstyles. The Brazilian squad allowed Gambit to push into different areas on the map on both Bind and Icebox, which prevented them from gaining the numbers advantage.
Team Vikings relied on their superior agent ability usage to get the upper hand against their opponents. Matias "Saadhak" Delipetro and Gustavo "Sacy" Rossi on Viper and Sova combined for 39 kills on Bind, with the latter recording an astonishing 39% headshot rating.
Gambit Esports' upset loss was deemed inevitable once Team Vikings finished with a 9-3 lead on Icebox after halftime. The Brazilian squad continued to dominate their opponents, increasing their advantage to 12-5.
---
---
With a playoff spot on the line, Gambit pulled out all the stops and executed the most incredible comeback win at Valorant Champions, ultimately winning nine rounds in a row, including the final two overtime rounds.
After winning crucial rounds on defense, Gambit Esports' Sheydos and Chronicle outshined their opponents.
The Russian squad showed incredible team coordination, hunting down Team Vikings' players after the spike was planted. Gambit Esports were so confident they would get the better during aim duels that they would all run together on the retake, getting trade kills which won them critical rounds.
After their comeback win, Gambit Esports became the second team to qualify into Valorant Champions 2021's playoffs right behind fellow EMEA squad, Fnatic.
The VCT Stage 3 Masters Berlin champions will continue to play on December 9. Watch the match live on Riot Games' official Twitch or YouTube channels.
READ MORE: Valorant Champions Group A matches delayed due to Vivo Keyd's Breeze exploit