Korea's top team, Vision Strikers, is ready to put their six-man roster strategy to the ultimate test with Valorant Champions 2021 fast approaching.
Vision Strikers is the most accomplished Valorant team in the Korean region. They have won every tournament they entered in 2020, including First Strike Korea.
The powerhouse team continued to dominate their region the following year, winning VCT Korea Masters 1, along with achieving a historic 104-game win streak.
When the team's incredible win streak was broken, the team decided to change things up in the VCT with a six-man roster by adding NUTURN Gaming's Kim "Lakia" Jong-min.
The move ultimately worked out in their favor, for Vision Strikers managed to qualify for VCT Stage 3 Masters Berlin after winning the VCT Korea Stage 3 Challengers Playoffs.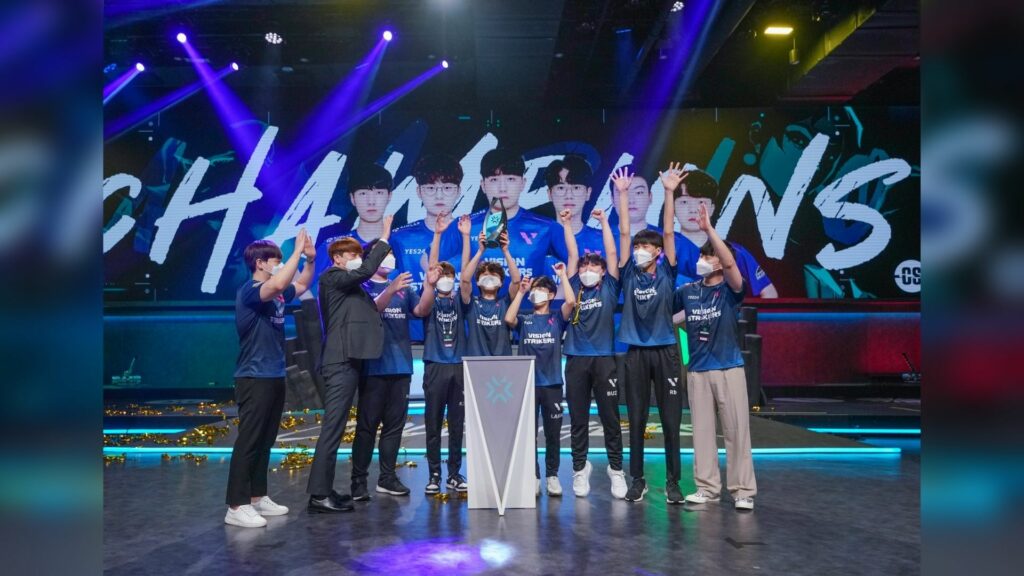 In an interview with ONE Esports, Lakia explains why Vision Strikers decided to adopt a six-man roster, the pros and cons of the move, and how they choose who gets to play during their matches.
---
What is a six-man roster?
Almost all professional Valorant rosters have five active players. While most teams do have a sixth player, they act more as a substitute in case someone from the team's starting five is unable to compete.
The idea of having a six-man roster give teams the option to pick and choose their player lineup depending on the maps that are being played. For teams that compete in multiple events, it relieves pressure from certain players and prevents them from feeling burnt out.
---
---
Why did Vision Strikers decide to adopt the six-man roster strategy?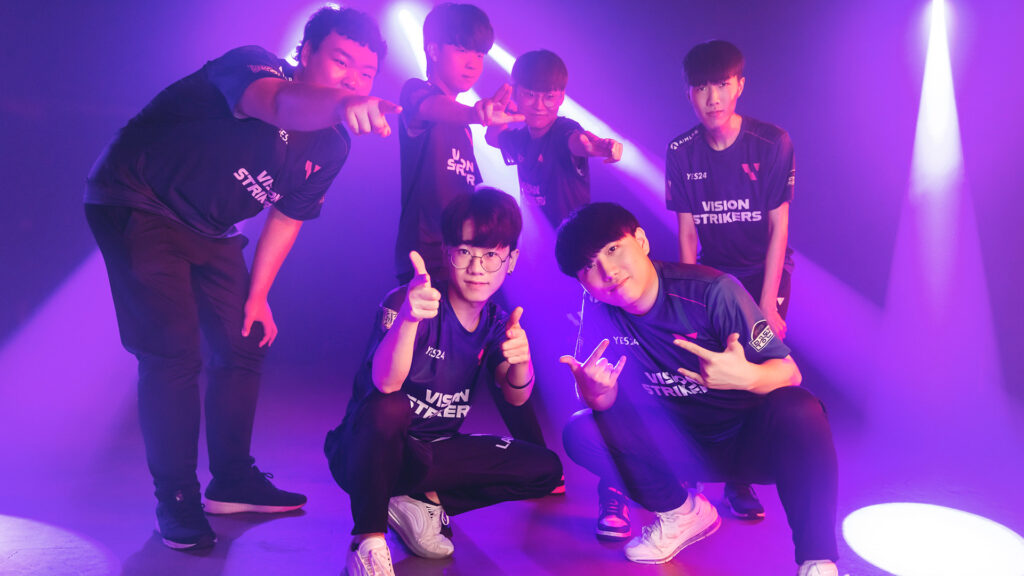 The main reason why Vision Strikers utilizes a six-man roster is so that they can future-proof their team.
"Valorant is like League of Legends where there are going to be a lot of agents and maps in the future," shared Lakia. "Having someone master one or two agents, as opposed to five or six, is more advantageous."
Of course, there also plenty of challenges that come with having six active players on a team. Lakia explained that there are 'unspoken internal battles' between teammates.
"They're kind of like your enemies, even though they're your teammates because you want to go for that starting spot," he said.
Not being able to play on stage consistently also poses another problem, which makes them lose a certain comfort level.
Vision Strikers Valorant roster
| | | |
| --- | --- | --- |
| PLAYER | ROLE | AGENTS |
| Kim "stax" Gu-taek (captain) | Flex | Breach, Sage, Skye |
| Goo "Rb" Sang-Min | Flex | Sova, Skye, Raze, Sage |
| Lee "k1Ng" Seung-won | Sentinel | Killjoy, Cypher |
| Yu "BuZz" Byung-chul | Duelist | Jett |
| Kim "MaKo" Myeong-kwan | Controller | Astra, Viper |
| Kim "Lakia" Jong-min | Initiator | Skye |
---
How do Vision Strikers decide who starts?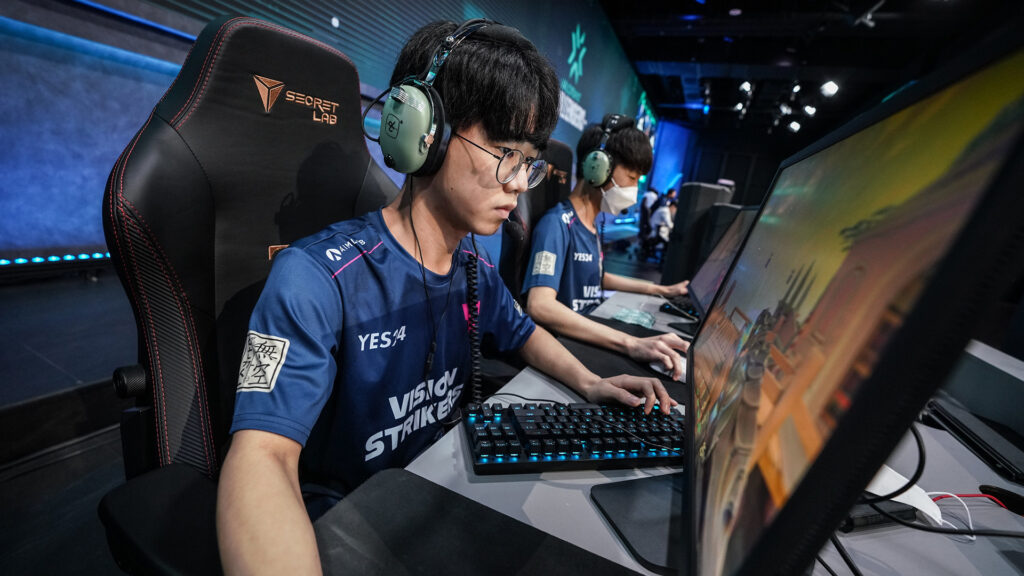 According to Lakia, selecting the starting five players for Vision Strikers really depends on what map they're going to play on.
"There might be a map where we say we don't need a Sentinel, so we send out a different agent role to play," Lakia explained. "For example, we would ask k1Ng to sit out for Rb in that case."
Vision Strikers do not necessarily select their starting five players based on specific agent compositions for certain maps. They factor in who their opponents are as well, and their playstyle on that specific map.
They then select the five best players and agents who would give them the best chance at success.
Vision Strikers is looking to put their six-man roster to the test when they compete in Valorant Champions 2021, Riot Games' Valorant world championship.
The tournament features 16 of the best teams in the world, and will run from December 2 to 13.
READ MORE: Unintended Jett nerfs have united Valorant pros, want changes to remain