Vision Strikers is on a mission to become the first Korean team to dominate the global FPS scene, and they will have that opportunity in the upcoming Valorant Champions 2021 tournament.
They already conquered the Korean region when they won every tournament they entered in 2020, including First Strike Korea.
The stacked Korean squad continued their hot streak in 2021, winning VCT Korea Masters 1 and achieving an incredible 104-game win streak.
After completing their first Valorant tournament, the team's 33-year-old captain Kim "glow" Min-soo decided to retire. He handed the position to 21-year-old Kim "Stax" Gu-taek. In this same period, the team decided to pivot to a six-man roster with the addition of Kim "Lakia" Jong-min.
Despite sudden roster changes, Stax was able to lead them to win the VCT Korea Stage 3 Challengers Playoffs, which qualified them into VCT Stage 3 Masters Berlin where they made their international debut
Vision Strikers had a strong start in Berlin, going 4-0 in the group stage with wins over Paper Rex and Acend. They were then eliminated from the competition by Gambit Esports, who went on to become the Masters Berlin champions.
Stax has his sights set on Gambit Esports at Valorant Champions 2021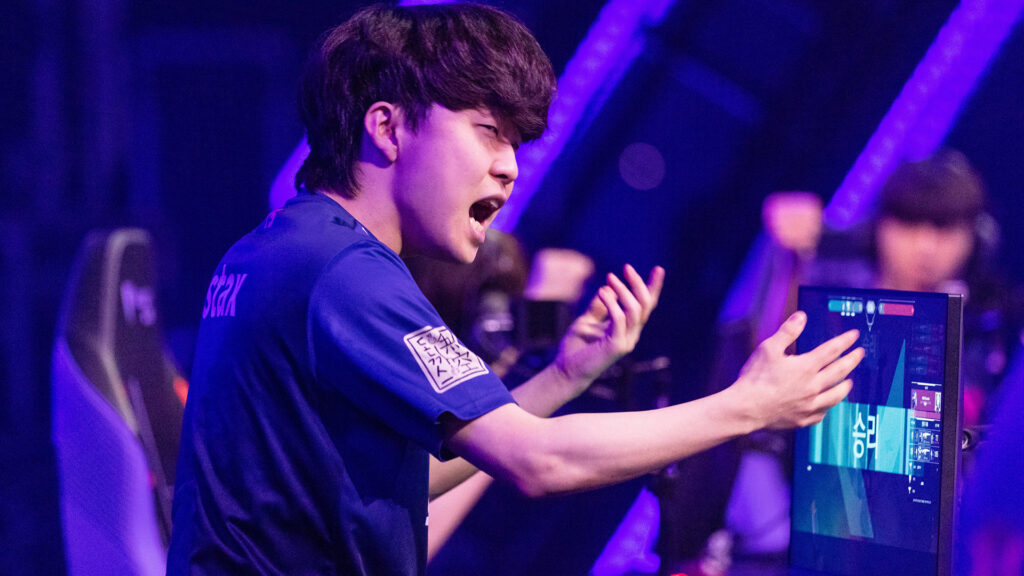 The best teams in the world will be competing in Riot Games' first-ever Valorant world championship. Out of all the teams that will be participating in the tournament, Stax has got his eyes on the one squad that eliminated them from VCT Stage 3 Masters Berlin, Gambit Esports.
"I think the toughest challenge at Valorant Champions 2021 will be Gambit Esports, obviously, because they already won the recent tournament, Masters Berlin. I believe that they will be feeding off that hype and energy, and [will practice] even harder for champions," explained Stax.
According to Vision Strikers' team captain, Korean teams have been trying to imitate Gambit Esports' playstyle ever since they won Masters Berlin.
"Right now the Korean meta is Gambit Esports' meta basically," said Stax. "It is because everyone looked at the plays Gambit Esports made and every Viper player is trying to emulate Ayaz "nAts" Akhmetshin's playstyle."
Gambit Esports' success at VCT Stage 3 Masters Berlin stemmed from their map mastery. They tend to play passively and gain as much information as possible before making their move.
This allowed nAts to lurk around the map and multiple kills on unsuspecting players.
---
---
How Vision Strikers are preparing for Valorant Champions 2021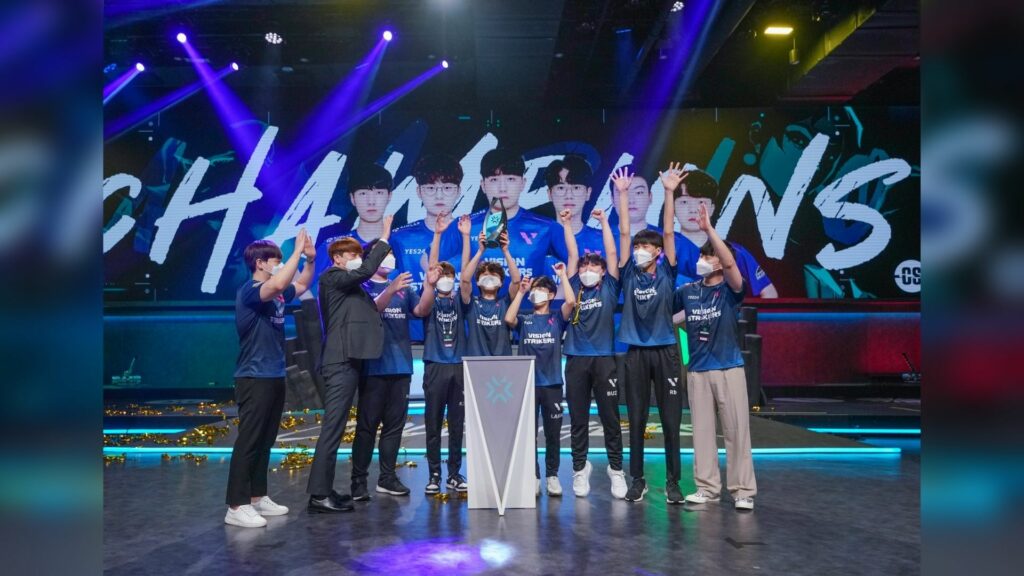 The Korean squad is currently facing challenges in their practice sessions in their region primarily because they feel like they're the only team who still has something to play for.
"Since there are no more Asian tournaments, there are also no Asian teams that are taking scrims seriously," he explained.
Instead of practicing in Asia, Vision Strikers will continue their bootcamp in Germany as the team searches for more training partners in Europe.
"We're going to develop [agent] comps and strategies in Korea, and with this knowledge, we are going to Germany and face off against European teams, who are much stronger in my opinion, and fix our strategies there," explained Stax.
Vision Strikers wants to become the first Korean team to dominate the FPS scene
As the only Korean team participating in Valorant Champions 2021, Vision Strikers have set a challenging task for themselves. They are looking to bring even more glory to their stacked region by becoming the first Korean squad to conquer the international FPS scene.
"In Korean esports, we are known for being at least one of the better teams in MOBA and RTS, basically League of Legends and Starcraft," he said. "We already claimed the titles in that, however, in FPS, we haven't had that dominance yet. So, we want to be remembered as the first team from Korea that can dominate the global FPS scene."
Korea has been a pioneer in esports as the region has produced multiple world champions in Starcraft and Warcraft III. The country has also claimed six League of Legends Worlds championships. This is why Stax wants his team to pave the way for the FPS scene in Korea, similar to how the Korean pros in the RTS and MOBA scene did before them.
Vision Strikers is one of the 16 teams that will be battling it out in Riot Games' Valorant Champions 2021. They are determined to bring home the first-ever Valorant world championship trophy to Korea when the competition begins on December 2.
READ MORE: How to play Cypher in Valorant: Tips from Gambit Esports' nAts