Sentinels' Hunter "SicK" Mims just showed yet again why he is considered one of the best flex players in Valorant.
In his match against NRG at the VCT NA Stage 1 Challengers Main Event, he deftly pulled off the perfect Raze Blast Pack peek to secure an impressive ace on Bind for Sentinels, a move he apparently learned from his former teammate Jay "Sinatraa" Won.
Sentinels wins its first VCT NA Stage 1 Challengers match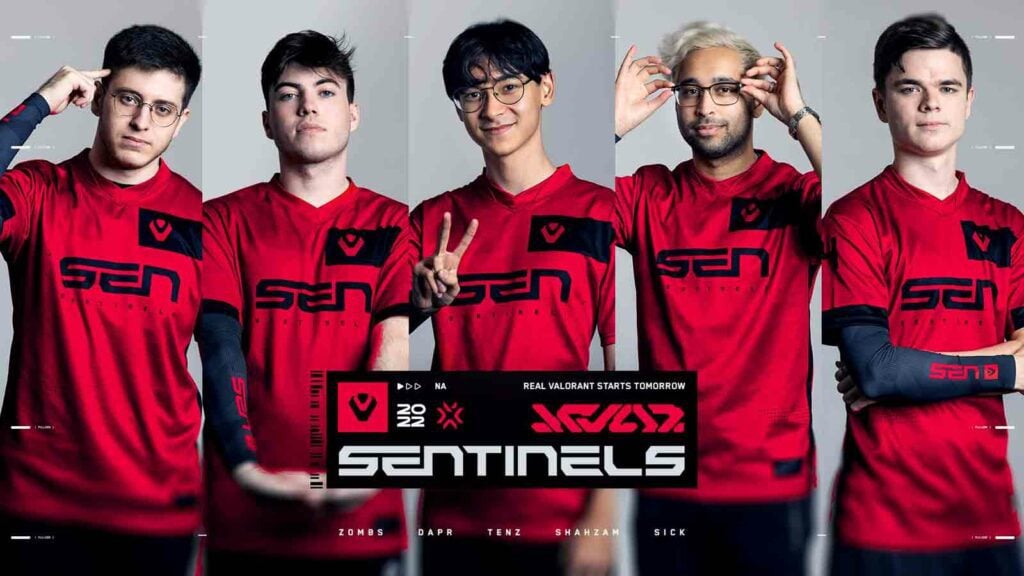 On the first map, Sentinels opted for a double controller composition on Fracture with SicK playing Astra and Jared "zombs" Gitlin on Viper. It was the first time the flex player used a controller agent in a pro match, and it showed against NRG. He finished with a 12/17/7 KDA, with NRG taking Fracture with a 13-10 scoreline.
However, SicK quickly bounced back with Skye on Haven, helping his team come back from a 7-5 deficit to put in a solid attacking half and tie the series at 1-1.
Superstar duelist Tyson "TenZ" Ngo also stepped up in a big way on Jett, taking MVP honors with a standout performance in the last two maps.
---
SicK's incredible Raze ace on Bind against NRG
When it came to Bind, Sentinels had properly shaken off the rust of the past few months and were firing on all cylinders. They finished the first half with a dominant 11-1 lead, but SicK sealed the deal with a slick ace in the 11th round as he executed the perfect retake on A-site.
SicK first cleared A-short with Raze's Paint Shells, and then pushed into U-Hall where he used Raze's Blast Pack to help him peek and eliminate two NRG attackers. The last two attackers were then pushed back to A-short, where the Raze player chased them down with a crisp Phantom headshot and the Showstopper ultimate.
---
---
How to do the Raze Blast Pack peek
Sinatraa was watching the match live and took credit for SicK's use of Raze's Blast Pack. "He's been watching my streams," Sinatraa shared. "I actually created the C4 peek meta. Nobody was doing that before me."
The strategy works by throwing Raze's Blast Pack near an enemy. Players can then blow it up, just as Raze swings out to shoot. The Blast Pack will push enemies off their position, throwing their aim off. In this particular instance, Raze's Blast Pack forced the two NRG members closer together, which allowed SicK to more easily take down both agents in a single spray.
Sentinels went on to take Bind and win the series 2-1 in the VCT NA Stage 1 Challengers Group Stage.
Their next match will be against Knights on February 19 at 5:00 a.m. GMT+8 | 1:00 p.m. PT | 9:00 p.m. GMT. Fans can watch the game live on Riot Games' official Twitch or YouTube channels.
READ MORE: The best Valorant settings for performance, according to a Riot dev