Having defeated two of the biggest teams in Europe, Liquid and G2, and winning the championship for Valorant First Strike: EU, Team Heretics are one of the hottest Valorant teams in the world.

The team – loWel, pAura, niesoW, nukkye, AvovA, with their coach Tanizhq – was formed only two months before First Strike, yet the team has managed to impress audiences and analysts everywhere for their teamwork and consistency in game.
While they might only be two months old in the Valorant scene, Heretics does have a pedigree in other FPS titles. In-game leader Christian "loWel" Garcia Antoran and Žygimantas "nukkye" Chmieliauskas are established players in the CS:GO scene, and risked the career switch over to Valorant. Coach Tanizhq is no stranger to the professional scene as well, previously being a coach and analyst for Overwatch teams.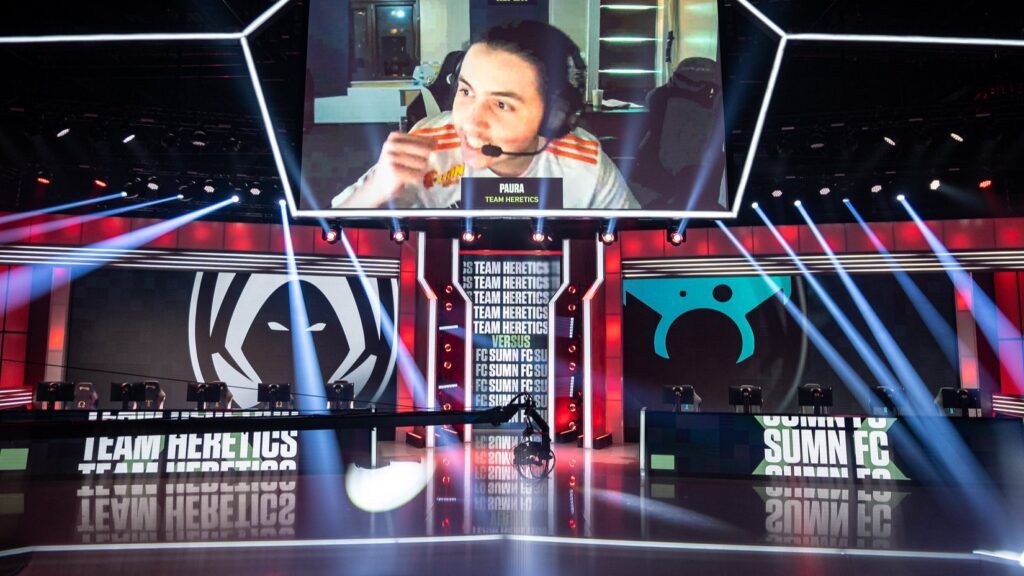 For the rest of Team Heretics, however, First Strike EU was their first professional tournament experience.
niesoW and AvovA were free agents actively looking for teams before being signed onto Heretics, while pAura was already making waves with his Cypher plays in the Turkish region.
---
---
loWel was the first player to be signed to the team in early October, followed by pAura. Nukkye and coach Tanizhq were announced a few days later, with niesoW following shortly after.
The team's first official Valorant match in early October for the Valorant Genesis Cup Fuego. AvovA was still a stand in during this tournament, where Heretics won 2-0 in a close series against Giants Gaming in the grand finals. He quickly won over the team and was welcomed officially to Heretics a week after the grand finals of the Genesis Cup.
Despite their impressive play, many doubted Heretics' ability to go up against bigger teams like G2 and Liquid in the First Strike playoffs. The team however, proved all doubters wrong, taking down both teams and rightfully earning themselves the nickname "Titanslayers".

In one of the post-game interviews on stream, loWel shared how he was happy with the team, managing to make it to the top despite some of the players' inexperience with professional tournaments.
"If we lose one round, I tell them, it doesn't matter," he shared with the audience. "We keep going, we keep playing. We never give up."
The team is also often praised for having all players pull their weight equally.
After the First Strike grand finals, niesoW told ONE Esports, "We all feel like everyone has the same firepower. We all are capable of good clutch plays. We don't have anything to lose. We are not scared to lose, we just play to win."
With the Valorant scene set to take off in 2021 with the Valorant Champions Tour, teams like Liquid and G2 will be out for revenge. Heretics may have a target on their back, but the team sounds more than ready for the challenge. 
READ MORE: These are your Valorant First Strike regional champions