After dropping the first map on Icebox to Team Secret, Gambit Esports made a momentous comeback on Breeze on map two, sweeping the Southeast Asia representatives 13-0 during the Valorant Champions 2021 group stage.
This is the second time Gambit Esports has accomplished such a feat in an international Valorant tournament. They first made headlines during VCT Stage 3 Masters Berlin in the semifinals against G2 Esports where they went 13-0 on Icebox.
Since they've set a second perfect round record on Breeze, this means that Gambit Esports have made history in two different international tournaments, on two different maps, against two different teams.
---
---
First Icebox, and now Gambit Esports have done it again on Breeze at Valorant Champions 2021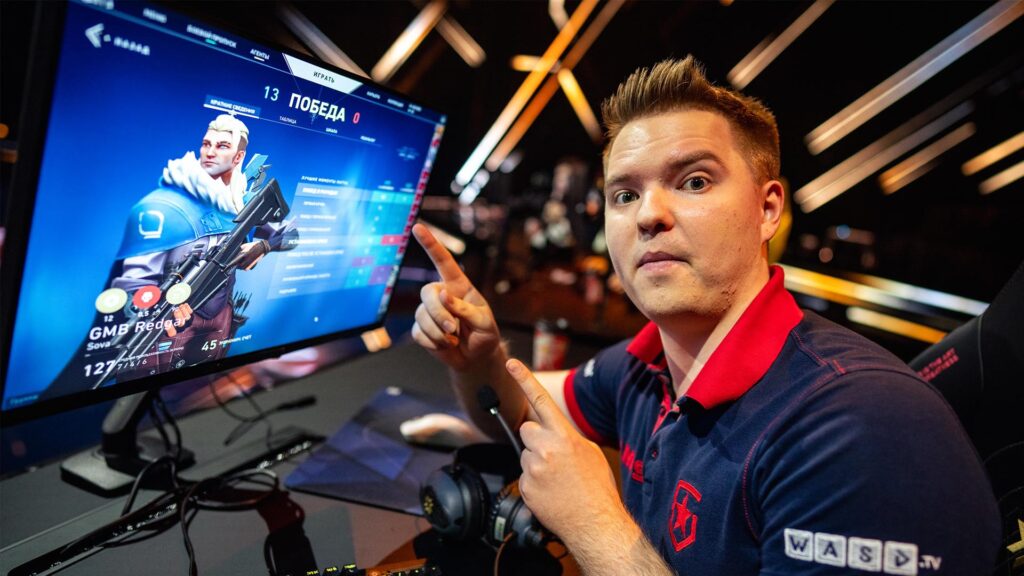 Even though this Team Secret roster (former Bren Esports) qualified for VCT Stage 3 Masters Berlin, they were unable to attend due to visa issues.
Finally making it to Berlin for Valorant Champions 2021, the Philippines squad made their international tournament debut in Group C against the Masters Berlin champions, Gambit Esports on day two.
Considered underdogs, Team Secret stunned fans, analysts, and casters when they not only chose Icebox as the first map, they were also victorious on it, stunning Gambit 13-6, dismantling the Russian squad, disallowing them to execute their slow, disciplined playstyle.
Going into their second map pick, Breeze, Gambit Esports fought back with a vengeance. They displayed a refreshing, fast paced playstyle on attack, never missing a beat. Even though Team Secret came close a few rounds, every member of Gambit stepped up to clutch it out.
Star player and Viper specialist Ayaz "nAts" Akhmetshin in particular, bounced back from a negative 10/15/2 KDA on Icebox to a positive 14/1/4 KDA on Breeze.
In turn around performances, duelist Nikita "d3ffo" Sudakov on Jett and sentinel player Timofey "Chronicle" Khromov on KillJoy were also praised for being calm, collected, and sharp on map two.
Gambit Esports went on to win map three's Bind 13-6 to take the series 2-1 against Team Secret.
They will take on Team Vikings in the upper bracket on December 4 at 10 p.m. GMT+8 | December 4 at 2 p.m. GMT | 6 a.m. PST. Catch all the Valorant Champions 2021 matches live on Riot Games' official Twitch channel and YouTube page.
READ MORE: Fnatic wins the first official game on Fracture at Valorant Champions