Riot Games' international Valorant stage is set. VCT Stage 2 Masters Copenhagen will host the 12 best teams from around the world, where the winner will also automatically punch their ticket to Valorant Champions Istanbul in September.
To give you an idea of where each team stands, we've ranked each squad in Denmark, taking into account their regional Challengers results and their previous performance at Masters Reykjavik 2022.
Here are our Masters Copenhagen power rankings.
---
---
Masters Copenhagen power rankings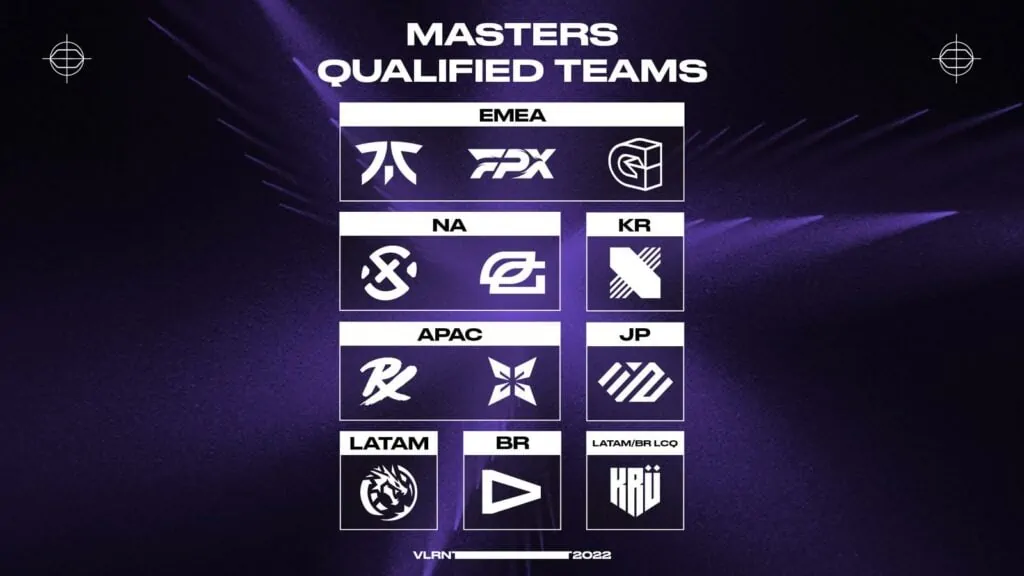 Cream of the crop
The red-hot challengers
Dark horses
XSET
FunPlus Phoenix
Guild Esports
The ultimate underdogs
XERXIA Esports
Northeption
Leviatán
KRU Esports
---
Cream of the crop: OpTic Gaming, LOUD, Fnatic
OpTic Gaming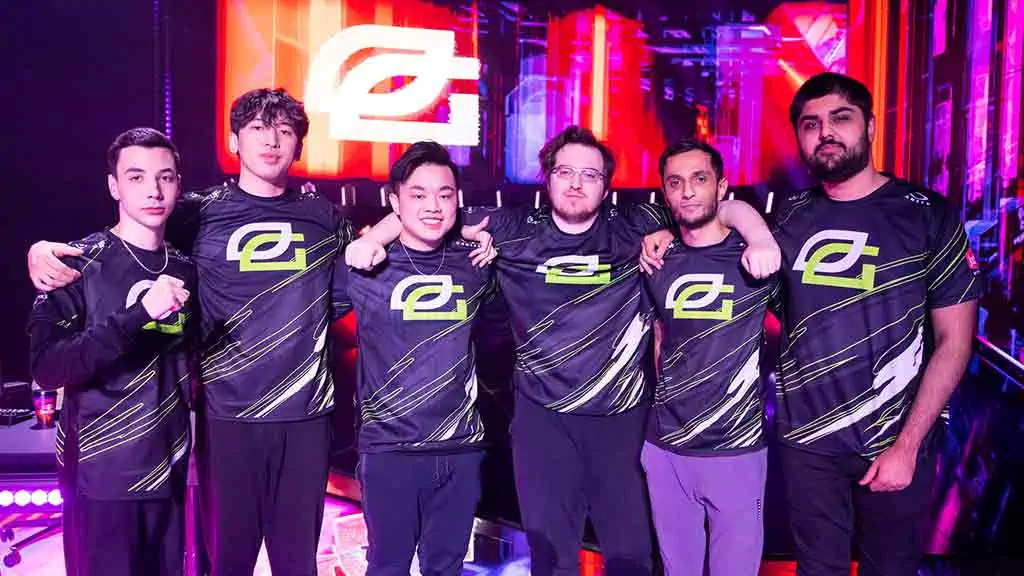 The reigning Masters Reykavik 2022 champions, OpTic Gaming, are the team to beat at Masters Copenhagen. While the team suffered a setback in VCT NA Stage 2 Challengers with a loss to XSET, just as several team members were battling COVID-19, OpTic are still a formidable challenge for any team they face once they're at full strength.
The North American squad boasts a deep agent pool and map pool. With clever use of both Chamber and Neon, they methodically picked apart the competition in Iceland, paving the way for more teams to start incorporating Neon into their agent compositions.
Led by Pujan "FNS" Mehta, widely regarded as one of the best in-game leaders in Valorant, OpTic's rock-solid fundamentals and deep strategy book have made them one of the most consistent teams.
Every member of OpTic possesses huge playmaking potential, even as star player Jaccob "yay" Whiteaker continues to rack up the kills on Chamber.
And while starting their run from the group stage may look like a disadvantage, OpTic have been here before. At Reykjavik, they shrugged off a shaky start, going on to win the entire tournament.
---
LOUD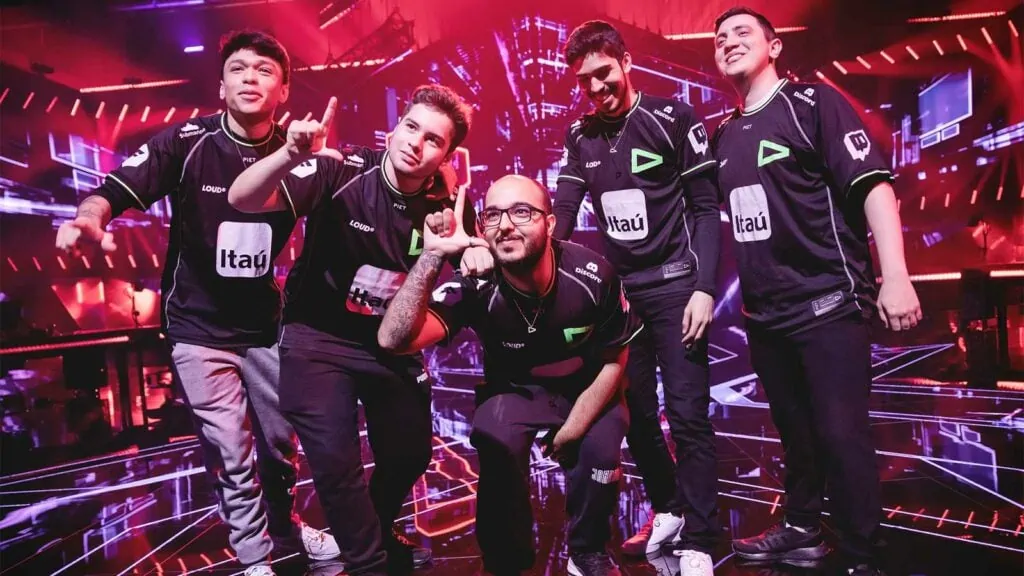 Brazil's superteam has returned to the international stage after winning VCT Brazil Stage 2 Challengers. LOUD have been on a hot streak since their runner-up finish at Masters Reykjavik 2022, going on a 16-map win streak to qualify for Masters Copenhagen.
LOUD have already shown that they are capable of beating the top teams in the world. At Masters Reykjavik 2022, they had an incredible upper bracket run, defeating Team Liquid, G2 Esports, and OpTic Gaming.
All five members of LOUD are capable of taking over maps, but the team's trump card remains Erick "aspas" Santos, an explosive player that showed up in a big way in VCT Brazil Stage 2 with leaderboard-topping numbers.
---
Fnatic
Fnatic has never looked stronger, and this iteration of the squad may be its best yet. Since their last-place finish at Masters Reykjavik 2022, due in large part to playing with two stand-ins, Fnatic have bolstered their roster with the addition of Emir Ali "Alfajer" Beder and Enzo "Enzo" Mestari.
17-year-old Alfajer has been integral to Fnatic's success in Stage 2. He has given the team a massive upgrade in firepower and helped take some of the pressure off Nikita "Derke" Sirmitev, topping the VCT EMEA Stage 2 Challengers' leaderboard with a 271.6 Average Combat Score (ACS) and 176.5 Average Damage Per Round (ADR).
Expect Fnatic to make a deep run in the playoffs, especially if Derke is let loose with a vengeance at Masters Copenhagen. The team's Finnish-Russian star was not allowed to play in Iceland, after testing positive for COVID-19 days before the event.
---
The red-hot challengers: Paper Rex, DRX
Paper Rex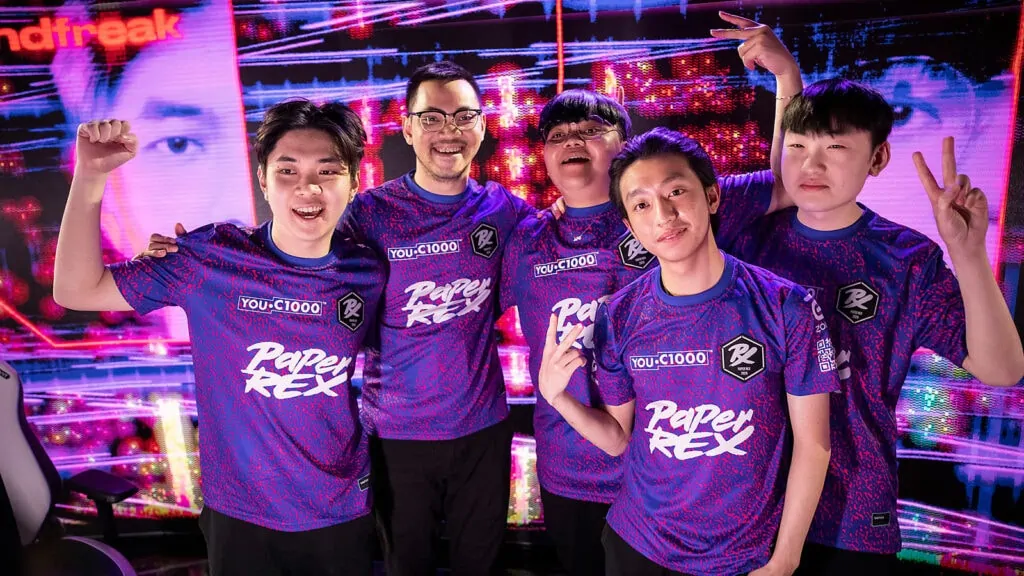 The reigning kings of APAC have been thriving this year, winning back-to-back championships in VCT APAC Challengers and coming in fourth at Masters Reykavjik 2022. Paper Rex shows no signs of slowing down, after a clean 3-0 sweep of regional rivals XERXIA Esports in the grand final of the VCT APAC Stage 2 Challengers.
Paper Rex's brand of high-octane offense caught The Guard and G2 Esports by surprise at Masters Reykjavik. Their duelist-heavy compositions, featuring off-meta picks like Reyna on Haven and Yoru on Bind, have established Wang "Jinggg" Jing Jie and Jason "f0rsakeN" Susanto as some of the most mechanically gifted players on the international stage.
Paper Rex have shown they can overwhelm opponents with their hyper-aggressive playstyle. But will other teams finally catch on in Copenhagen?
---
DRX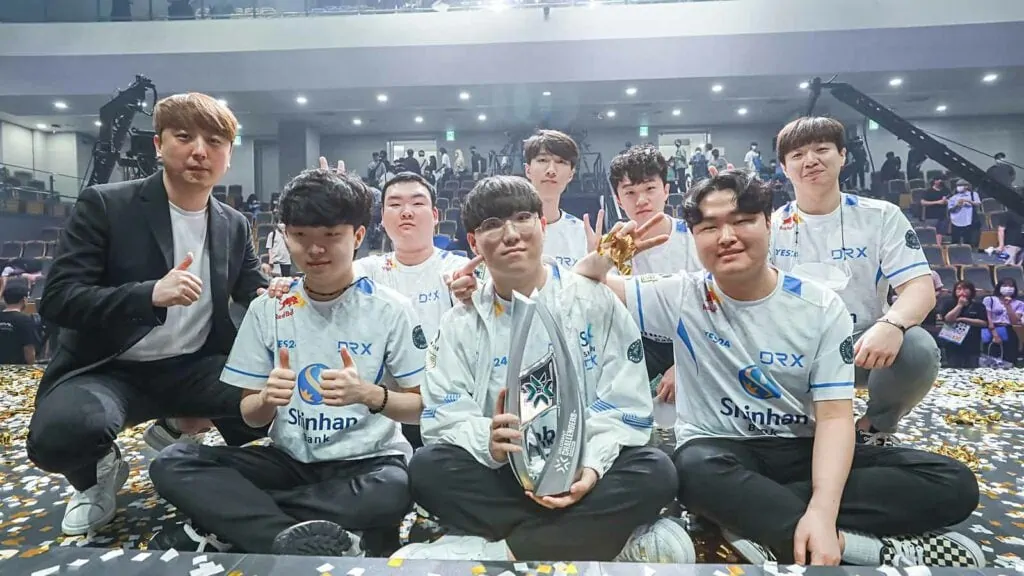 After finishing their VCT Korea Stage 2 Challengers with a flawless 21-map win streak, DRX look to continue their winning ways at Masters Copenhagen.
The Korean squad have always been touted as tournament favorites because of their unique agent compositions, methodical playstyle, and flawless teamplay. However, they have yet to find success on the international stage.
All eyes will be watching to see how DRX's triple initiator composition and coordinated set plays will fare against the top teams in their group. After being singled out by XSET's Brendan "BcJ" Jensen, Kim "stax" Gu-taek will be looking to prove that the best initiator in the world does in fact reside in Korea.
---
Dark horses: XSET, FunPlus Phoenix, Guild Esports
XSET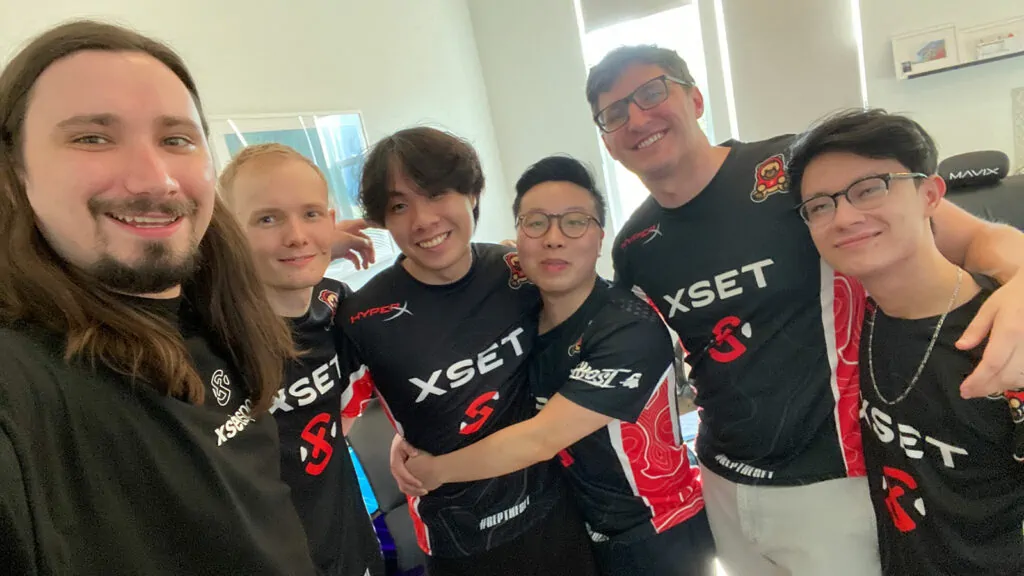 XSET are the new champions of North America, following a triumphant 3-1 victory over Masters Reykjavik 2022 winner OpTic Gaming in the VCT NA Stage 2 Challengers grand final.
The NA squad broke their fourth-place curse with a standout performance from 17-year-old prodigy Zachary "zekken" Patrone, who played four different agents across four maps in the grand final.
Together with their Jett and Chamber main Matthew "Cryocells" Panganiban, XSET has the firepower to rival the top teams in the tournament.
However, they remain untested on the international stage. As we've seen with former NA top seed The Guard, regional success does not always translate to the global level. Having said that, XSET does have a few things going in its favor — several of its players have major tournament experience in other games, so they are not going in completely cold.
---
FunPlus Phoenix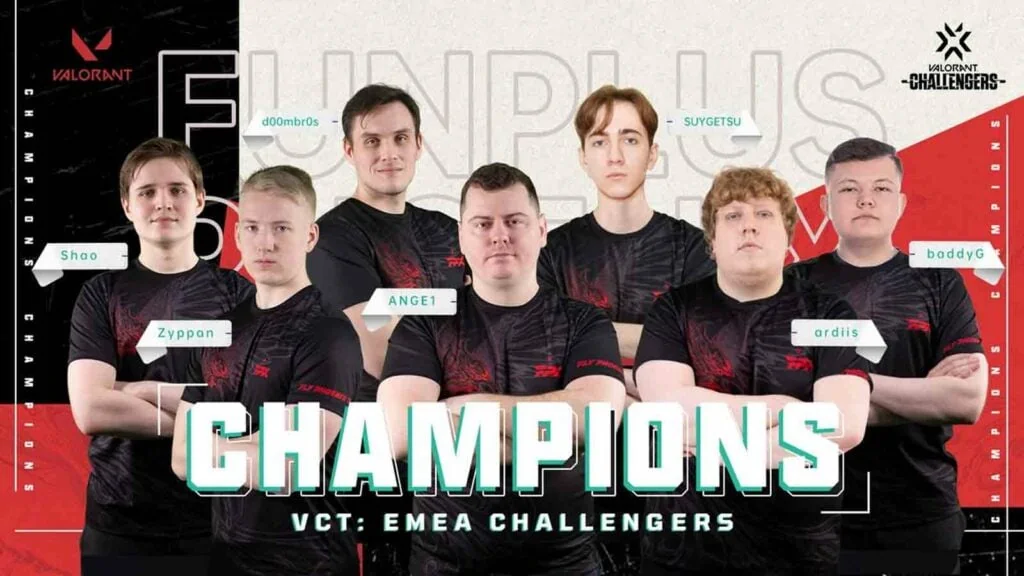 FPX is a team that should have made their international debut in Iceland in April. Unfortunately, travel restrictions as a result of the ongoing conflict in Ukraine prevented the CIS squad from attending Masters Reykjavik 2022 and showing what they were really capable of.
FPX's run in VCT EMEA Stage 2 Challengers has been less dominant than in Stage 1, but they still finished in second place with wins over Team Liquid, Acend, and Guild Esports.
The team have found success with their systematic playstyle that centers around information-gathering. In addition to their ability to make quick adjustments on-the-fly and adapt to their opponents' strategies, FPX have also turned heads with their innovative agent compositions.
Having said that, their travel woes may not be behind them yet. Their biggest challenge will be traveling to Denmark with their complete roster, and the team is already reportedly signing three stand-ins for Copenhagen, which means we could end up seeing a very different team on stage.
---
Guild Esports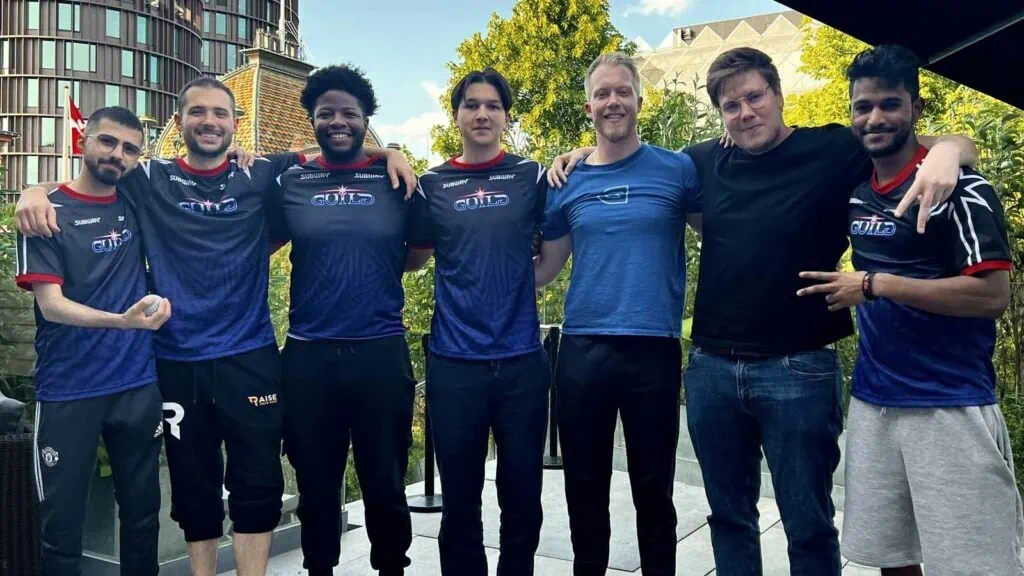 Guild Esports is another newcomer to the Masters stage, placing third in VCT EMEA Stage 2 Challengers.
Under the leadership of former G2 Esports in-game leader Jose Luis "koldamenta" Aranguren Herrero, Guild finally found the wins they needed over the regional competition after several close attempts in previous stages.
Nikita "trexx" Cherednichenko also deserves special mention. The 18-year-old can be found on Raze most of the time, but his agent pool also extends to sentinel and initiator agents like Sova and Cypher. In VCT EMEA Stage 2 Challengers, he is fifth in terms of overall ACS at 236.1.
However, Guild have been placed into a veritable meat grinder of a group. With OpTic Gaming and LOUD in their group, both Masters Reykjavik finalists, Guild will have an uphill task ahead of them as they work to make it out of the groups.
---
The ultimate underdogs: XERXIA Esports, Northeption, Leviatán, KRU Esports
XERXIA Esports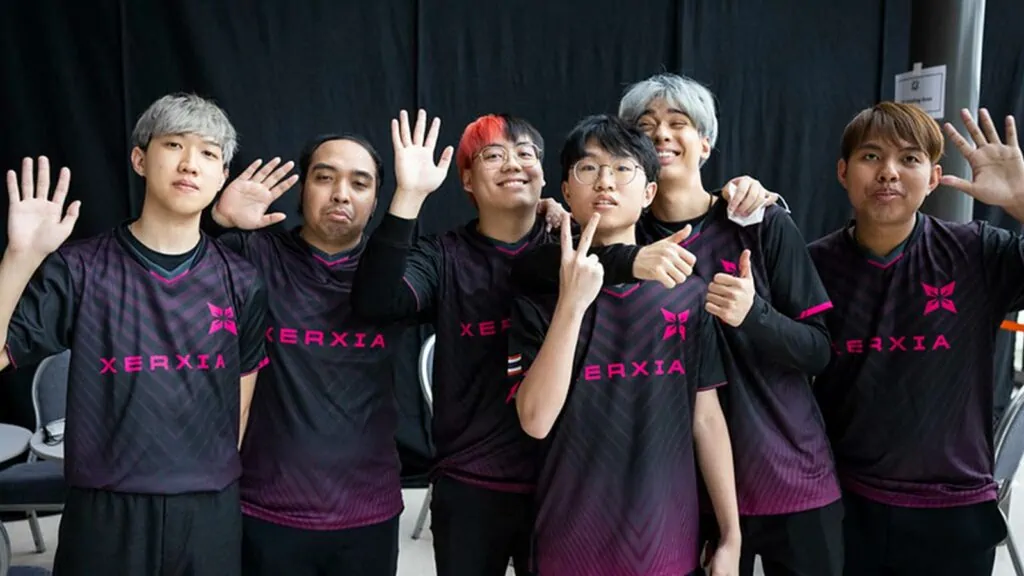 After finishing as the runner-up of VCT APAC Stage 2 Challengers, XERXIA Esports is set to compete in their fourth global Valorant event.
The Thai squad will need to draw on all their international tournament experience when facing the best teams in the world in Denmark.
They've already proven capable of beating teams like OpTic Gaming, but they need to reach an even higher level if they intend to make a deep run in Copenhagen.
---
Northeption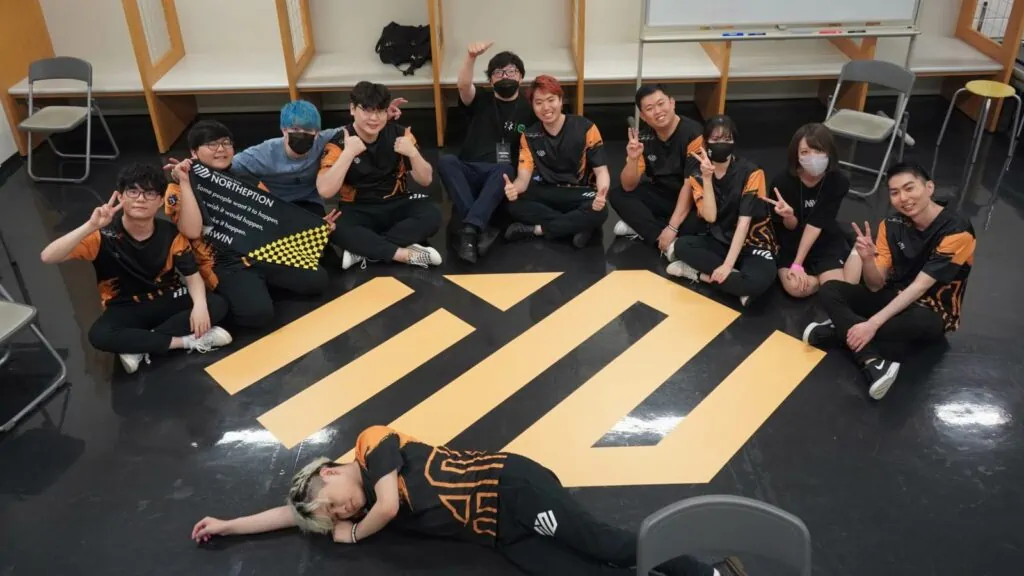 This is the Japanese squad that denied crowd favorites and third-placed Reykjavik team Zeta Division a return to the Masters stage.
Despite initially losing to Zeta in the upper bracket finals in VCT Japan Stage 2, they bounced back in the grand final to take the series 3-1. They have proven that they are ready for the next level of competition, with star player Kim "Meteor" Tae-O being the player to watch, especially on the Operator.
That said, Northeption have big shoes to fill, especially after Zeta's historic run in Iceland. But with the support of Japan's legion of Valorant fans, Northception looks to upset the top teams in the competition.
---
Leviatán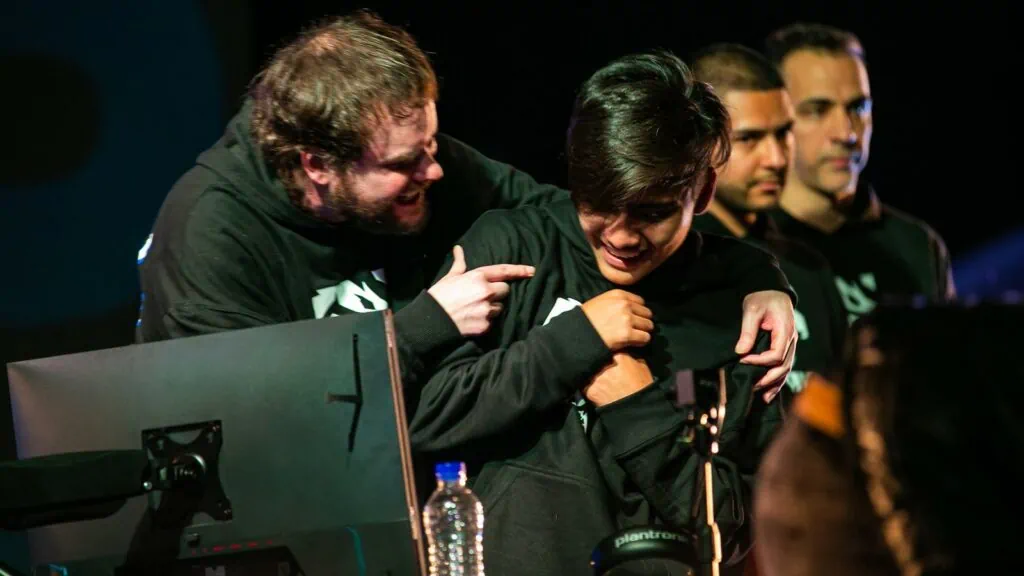 Leviatán have ended KRU Esports' reign over the Latin American region, winning VCT LATAM Stage 2 Challengers. The tournament win secured the Latin American squad a playoffs berth, since KRU Esports went on to win LATAM and Brazil's decider for Masters Copenhagen.
Leviatán doesn't have the same international experience as most of the teams in Denmark, nor do they have the best Stage 2 Challengers run with a 7-4 map score.
However, the team is stocked with talented individual players who could still catch teams by surprise in the playoffs. Leviatán are also guided by Rodrigo "Onur" Dalmagro, the coach who helped KRU Esports secure a 3rd/4th place finish at Valorant Champions 2021.
---
KRU Esports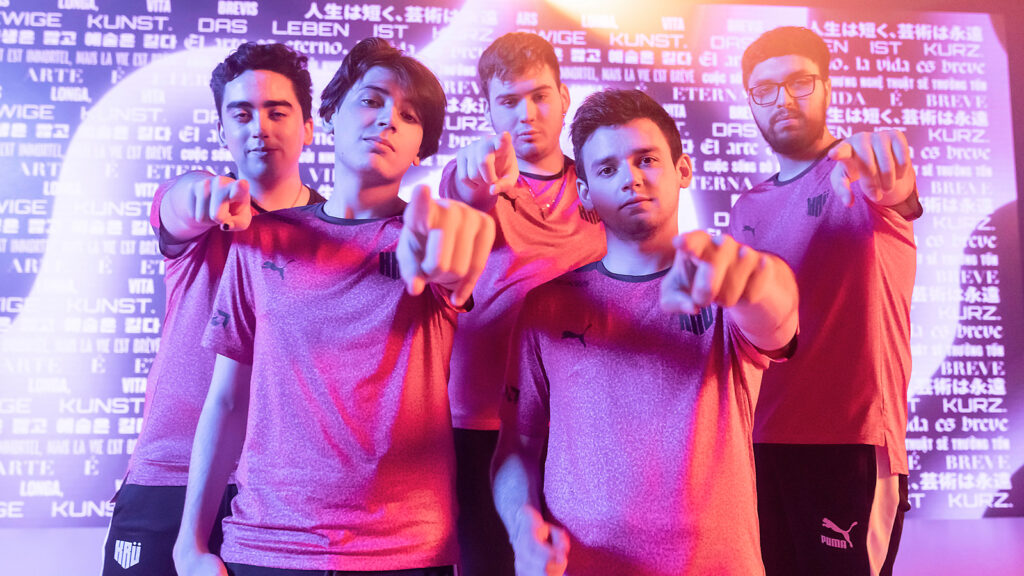 KRU Esports is the only team to have attended every international Valorant LAN event. They are a formidable squad that finished in fourth place at Valorant Champions 2021, but they've struggled to produce consistent results in their region as of late.
KRU Esports will be hoping for redemption after coming in last place at Masters Reykjavik. However, they are the heavy underdogs in a group that also features OpTic Gaming and LOUD. While KRU have never lost against a Brazilian team at a Valorant international, LOUD may prove to be a different beast entirely.
VCT Stage 2 Masters Copenhagen kicks off on July 10 with the group stage, followed by the playoffs on July 14. You can view the full tournament schedule here.
READ MORE: Some organizations in APAC still pay players 'peanuts,' says Paper Rex Benkai