DRX have looked absolutely unstoppable in Korea, effortlessly conquering VCT Korea Stage 2 Challengers and picking up their third straight championship win in the region.
Powered by Yu "BuZz" Byung-chul's incredible performance on Chamber, DRX dominated the Korean Valorant scene with their impeccable utility usage and coordination. Their unique triple initiator composition plays perfectly to their strengths, allowing them to maximize the value from each piece of utility.
In an exclusive interview with ONE Esports, DRX BuZz talked about their approach to the triple initiator composition and how it has helped them win 21 straight maps in VCT Korea Stage 2 Challengers.
---
---
DRX BuZz on how their triple initiator composition works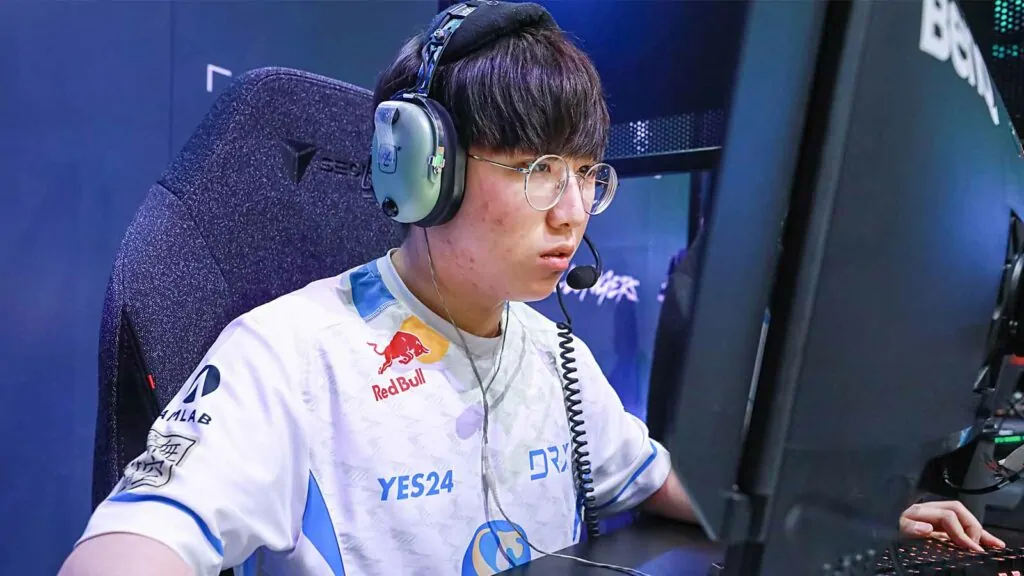 The Korean squad have always had a methodical approach to competitive Valorant. The team's insane aim may have helped them win crucial rounds, but DRX have always been praised more for their teamwork, showcasing an uncanny understanding of the game and how to maximize all agent abilities at their disposal.
Even 100 Thieves' Sean "sgares" Gares, previously known as one of the sharpest tactical minds in CS:GO, has commended the Korean squad on their carefully thought-out set plays that always leave their opponents scrambling.
But what's impressive about DRX's playstyle is their ability to adapt to new agents like Fade, who was only introduced to the VCT in the Stage 2 Challengers tournaments. DRX has since incorporated Fade into their agent composition on four maps: Fracture, Bind, Split, and Ascent.
Ascent also happens to be the team's most-picked map in the VCT Korea Stage 2 Challengers group stage. According to DRX BuZz, Fade's abilities are ideal for the map's small hallways and entry points, where fights often break out.
"Fade is great in these situations, we feel, and we think she fits great into the lineup," he said.
---
---
The team's in-game leader and flex player, Kim "Zest" Gi-seok, is usually tasked with playing Fade, but Kim "stax" Gu-taek has also shown to be a formidable force on the Turkish agent.
DRX have recently put more stock into playing initiators rather than duelists in their agent lineups. When they do play a duelist, they opt for Neon on Fracture and Split, and Jett on Haven and Ascent.
On Breeze, the Korean squad has found success by fielding KAY/O, Skye, and Sova, winning all three of their games on the map. Except for their grand final match against Maru Gaming where they picked Jett, DRX have always run a triple initiator composition on the map.
Surprisingly, despite the lack of duelists, DRX's use of three initiators actually allows them to adopt an even more aggressive playstyle.
"I think having a triple initiator lineup is great when you want to play aggressively, which our team likes to do," said DRX BuZz. "We can make flashy plays on maps like Ascent and Breeze on the attack side."
---
---
However, the triple initiator composition is not without its own drawbacks.
"Defense with a lot of initiators is not the most optimal, so that's definitely something we have to watch out for," he said.
Initiators like Fade and Sova are great for gathering information on the enemy team, but sentinel or controller agents are still better on defense. Sentinels secure key areas with their traps, while controllers help deter enemies from taking space by blocking off vision with their smokes.
DRX remain unrivaled in the Korean region. The question now is whether their unique strategy and aggressive playstyle will be enough to topple the best teams in the world and win them their first international Valorant trophy in Masters Copenhagen.
READ MORE: Fnatic star Alfajer tries to secure Copenhagen visa, center burns down