North America is finally back at the top of competitive Valorant.
OpTic Gaming are the Masters Reykjavik champions, sweeping Brazilian squad LOUD 3-0 in the grand final of the first international Valorant LAN event of the year.
The monumental victory marks OpTic's first Masters event win in Valorant, and North America's second international LAN championship following Sentinels' perfect run at Masters Reykjavik last year.
The boys in green were unstoppable as they went on an undefeated 6-0 win streak, after a shaky start that saw them drop to the lower bracket with a group stage loss to Thai team XERXIA Esports.
OpTic also proved that they are the masters of rematches, displaying an ability to adapt and learn from every loss. They successfully got their revenge against XERXIA Esports, The Guard, and LOUD, all teams that they had lost to either during the VCT NA Stage 1 Challengers playoffs or in Iceland.
---
OpTic Gaming are the Masters Reykjavik champions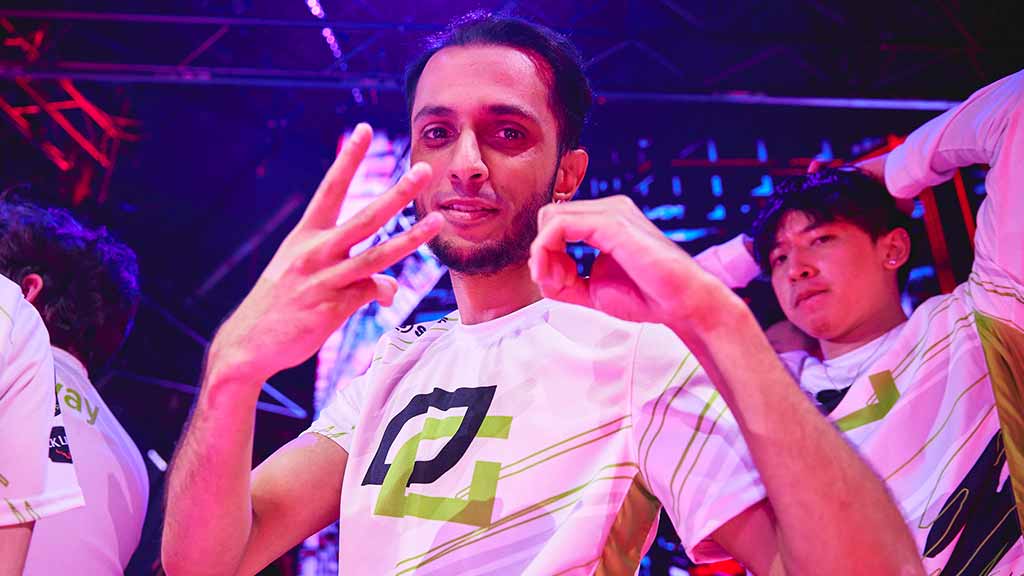 Having already lost to LOUD in the upper bracket final, OpTic faced their toughest challenge yet in a rematch against the Brazilian team in a best-of-five grand final. The 3-0 scoreline belies how close the series was – two maps went to overtime, where OpTic had to fight tooth and nail for the victory.
---
---
OpTic started guns blazing on LOUD's map pick of Ascent, taking a commanding 10-2 lead during their defending half. Jaccob "yay" Whiteaker was masterful on Jett, consistently stopping LOUD from taking sites with calculated aggression and pixel-perfect aim.
Jimmy "Marved" Nguyen came up big yet again on Omen, following his incredible performance yesterday against Zeta Division in the lower bracket final. He snuck behind enemy lines, picking apart LOUD's defenses on OpTic's half-buy round. He found four kills that round, helping put OpTic on map point.
The North American squad ended up taking Ascent 13-9. Marved's 4K stopped the beginnings of a comeback from LOUD, who had narrowed OpTic's lead to just two rounds in the second half.
---
---
The following map on Bind was a much closer battle between the two teams, with OpTic winning in overtime 14-12. Yay was a force to be reckoned with on Chamber, dropping an Average Combat Score (ACS) of 313 and 30/18/2 KDA.
---
---
Yay was able to exploit LOUD's lack of a sentinel agent by pushing their flanks and finding multiple kills in pivotal rounds. The Brazilian squad rallied, stringing together six straight rounds on defense in the second half.
With LOUD sitting on map point, Victor "Victor" Wong stepped up when his team needed him the most. He wreaked havoc on A site, satcheling to back site with Raze's Showstopper ultimate. His aggression was rewarded by an ace, forcing the map into overtime.
Breeze played out in a similar manner to Bind. The game went to overtime, with the map eventually going OpTic's way 15-13.
The North American team led halftime with an 8-4 attacking half. But as on Bind, LOUD would not go down without a fight and went on a five-round streak in the second half.
---
---
With the score tied at 13-13 in overtime, OpTic broke the deadlock after in-game leader Pujan "FNS" Mehta secured four kills for his team by masterfully playing around his Viper's Pit ultimate.
FNS and his team kept their foot on the pedal and did not let up. A successful 3v4 retake on A site in the next round gave the North Americans their third map and the championship, putting an end to yet another comeback attempt from LOUD.
OpTic Gaming will be taking home the grand prize of US$200,000 and 750 VCT points, which puts them in a prime position to qualify for this year's Valorant Champions event. The North American squad is set to compete again in May, having already secured a spot in the VCT NA Stage 2 Challengers Main Event.
READ MORE: TenZ reveals special custom mouse he's designing with Finalmouse