DRX successfully defended their Korean Valorant throne by winning VCT Korea Stage 2 Challengers. After dominating the group stage where they won 14 straight maps, the Korean squad completed a perfect run by winning another seven straight maps in the playoffs.
The team outclassed underdog squad Maru Gaming 3-0 in the grand final by taking convincing wins on Split, Haven, and Ascent.
They have now won three consecutive VCT Korea Challengers events: VCT 2021 Stage 3 Challengers, VCT 2022 Stage 1 Challengers, and VCT 2022 Stage 2 Challengers.
DRX will represent the Korean region at Stage 2 Masters Copenhagen in July, where they look to take home their first Masters trophy.
---
---
DRX wins VCT Korea Stage 2 Challengers and qualifies for Masters Copenhagen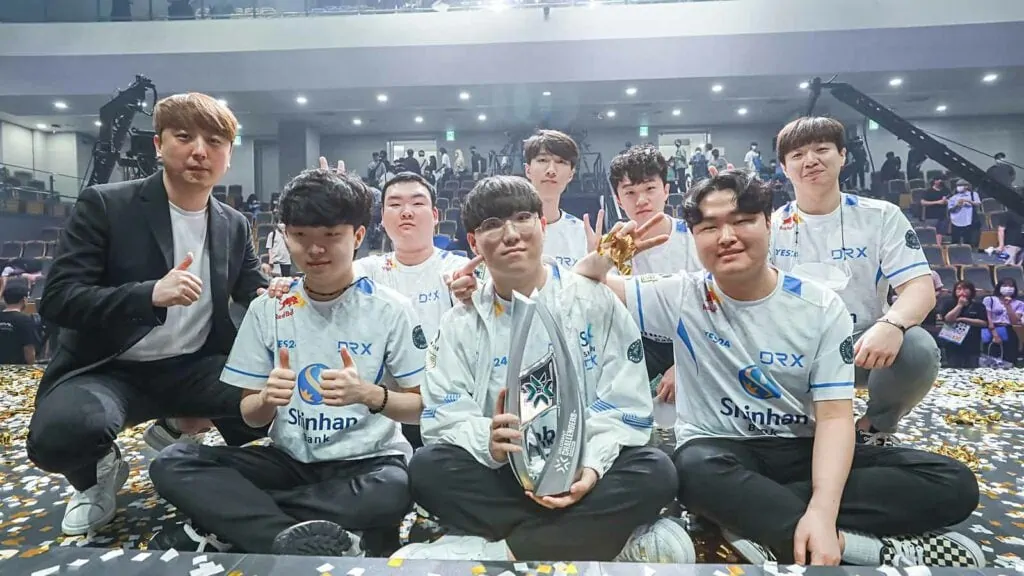 They defeated all opponents en route to lifting their sixth VCT trophy. This includes wins over DWG KIA, On Sla2ers, Maru Gaming, World Game Star, CNJ Esports, Spear Gaming, and Tartarus.
The Korean squad has introduced new and more creative agent compositions in their VCT Korea Stage 2 Challengers run. Chamber has become their most-selected Valorant agent and primary fragger.
Yu "BuZz" Byung-chul proved that he's more than just a Jett one-trick as he continues to top frag on maps as Chamber. During VCT Korea Stage 2 Challengers, he had the highest kill-to-death average with 1.59 and had the most kills per round average with 0.93, according to vlr.gg.
---
---
Goo "Rb" Sang-min returned to playing Jett, but also added Neon to his arsenal of entry agents specifically for Bind and Split. The speedy Filipino duelist fits right in with DRX's aggressive playstyle on attack.
On top of that, DRX now run a unique triple initiator lineup on Ascent and Breeze that has taken the competition by storm. This is a squad that is known for impeccable coordination and utility usage, and they were able to maintain this consistency throughout their run.
The team has solidified each of their players' roles, and they are now set to test their meta against the other top teams that have qualified for Masters Copenhagen. The second international Valorant LAN event will kick off on July 10 and will feature 12 of the best Valorant teams from around the world.
READ MORE: Yoru and Phoenix buffs could be coming in the next Valorant patch