After their dominant win at Masters Reykjavik 2022, OpTic Gaming are indisputably the world's best Valorant team. Led by Pujan "FNS" Mehta, the team has displayed impeccable coordination paired with the stunning ability to make unconventional picks like Neon work.
But several teams have been in their position before, from Sentinels to the former Gambit Esports and Acend. In the game's short history, however, there has never been a back-to-back champion at international Valorant LAN events.
Why is it so hard to defend a championship title? Part of the answer may lie in the sheer competitiveness of Valorant's pro scene – teams are constantly improving, and there are several title contenders at any one moment.
---
---
Why there has never been a back-to-back Valorant champion, according to FNS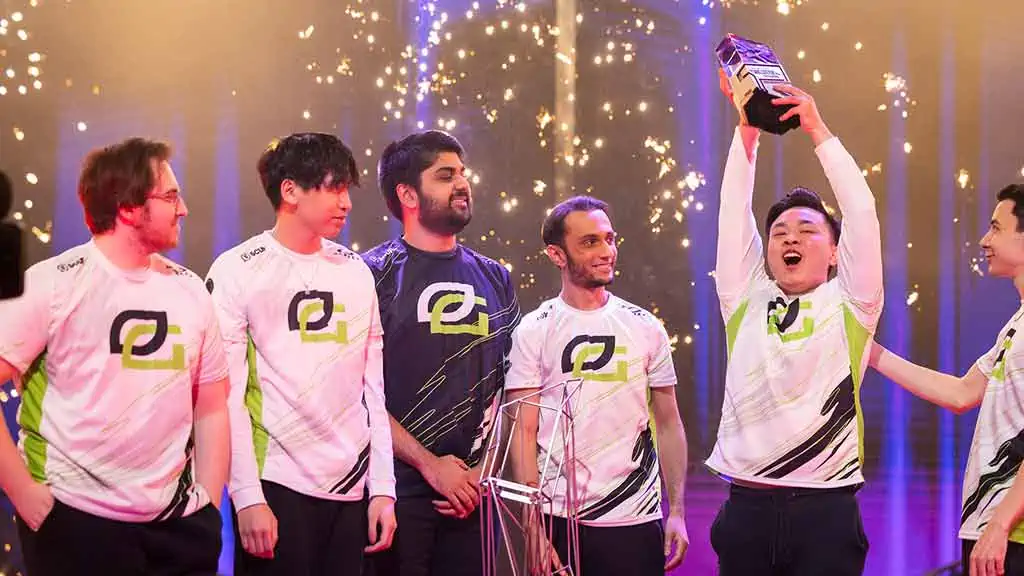 "There are just too many good teams to consistently innovate yourself and come in with a whole new [meta]," said FNS, in an interview with esports commentator Doug "EsportsDoug" Cortez.
"You have to be ahead of the meta, and no team has ever been able to be ahead of the meta twice in a row."
Every region is also incredibly competitive, with most of them having three teams or more that can just "beat you," said FNS.
The formula to success lies in both being ahead of the meta, while also having players that are firing on all cylinders, according to the 30-year-old. "We happened to have that this time around," he added.
If OpTic wants to lift the trophy again at VCT Stage 2 Masters Copenhagen, they will need to return to the drawing board and innovate once again.
"You have to be bold," FNS explained. "You can't just stay with what you were doing before because it's just too easy to get anti-stratted." The team has already shown signs of that in Stage 2, putting Victor "Victor" Wong on Yoru on Ascent.
Even after their surprise loss to Evil Geniuses in the VCT NA Stage 2 Challengers group stage, FNS still believes OpTic remains in a strong position, and are ahead of the competition in terms of fundamentals and the game's meta.
That said, this is a team that never rests on its laurels. "I don't feel like we're anywhere near where we want to be yet," the OpTic in-game leader said. "I feel like we've not even reached our peak."
OpTic have already secured their spot in the Stage 2 Challengers playoffs. They play their final match in the group stage against Luminosity on June 13.
READ MORE: Exclusive: 'It's a lot harder to play Yoru in ranked' says Paper Rex f0rsakeN