Paper Rex's reign over APAC Valorant shows no sign of ending any time soon.
The team are the champions of VCT APAC Stage 2 Challengers, after a clean 3-0 sweep of regional rivals XERXIA Esports.
The victory secures PRX the first seed going into Masters Copenhagen. If the Masters Reykjavík format is anything to go by, they will start their Masters run directly in the playoffs.
The Stage 2 playoffs grand final matchup was a repeat of the clash in Stage 1, but PRX came away looking even more dominant this time. While they clinched a hard-fought 3-2 victory in Stage 1, PRX did not drop a single map in the Stage 2 grand final, cementing their position at the top of the APAC region.
---
---
Paper Rex secure the first seed going into Masters Copenhagen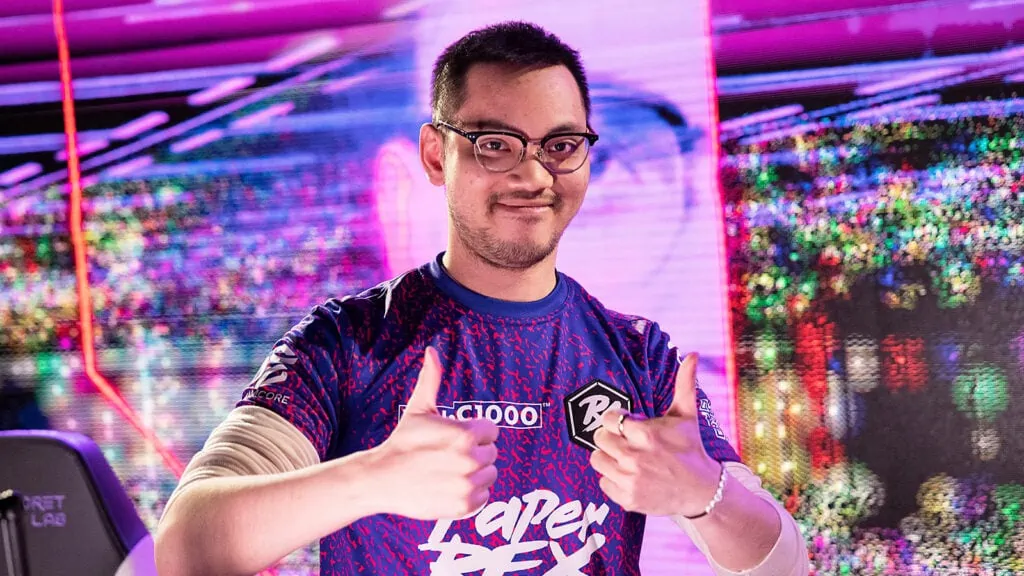 On their way to the grand final, PRX also took down Bleed eSports and Team Secret, the latter of which had been enjoying a triumphant return to form with their VCT PH Stage 2 victory.
Star player Jason "f0rsakeN" Susanto topped the leaderboard in the group stage and playoffs, notching a 1.48 K/D. Teammates Wang "Jinggg" Jing Jie, Aaron "mindfreak" Leonhart, and Khalish "d4v41" Rusyaidee also made an appearance in the top 10 in terms of K/D, testament to PRX's dominance throughout this stage.
F0rsakeN and Jinggg also both tied for 0.20 first kills per round, coming in at third place on the leaderboard. With two heavy-hitters in the entry fragging department, PRX made quick work of the competition, displaying the same confidence in taking aim duels that powered them to a top-four finish at Masters Reykjavík 2022.
The team did not drop a single series in the APAC tournament, a repeat of their feat in Stage 1. They have also continued to innovate with their team compositions, bringing out Chamber for both Jinggg and d4v41.
---
---
Alongside f0rsakeN, Jinggg has been a standout player for his team. As their secondary duelist and flex player, he has proven to be equally deadly on just about any agent.
Against XERXIA on Icebox in the grand final, Jinggg was the epitome of what it means to be a battle Sage, topping the server with 23 kills.
After Icebox, PRX would stroll to 13-4 and 13-5 wins on Fracture and Breeze. On Breeze, f0rsakeN showed up in stellar form once more. In Round 8, he pulled his team back from a 2v4 situation, coming up big with a crucial ace.
You can catch PRX in action again at Masters Copenhagen, where they will once again be joined by XERXIA Esports.
READ MORE: DRX wins 21 straight maps to complete perfect VCT Korea Stage 2 Challengers run