TSM's star player Matthew "Wardell" Yu has announced his definitive Valorant pro tier list, in a video that was recorded before the start of VCT NA Stage 1 Challengers.
Wardell's tier list was based on player mechanics, accomplishments, flexibility, and their understanding of the game, which is why he has high regard for in-game leaders. He also mentioned that he doesn't believe there are any bad pros on his tier list.
Here's how he ranked them.
TSM Wardell's Valorant pro tier list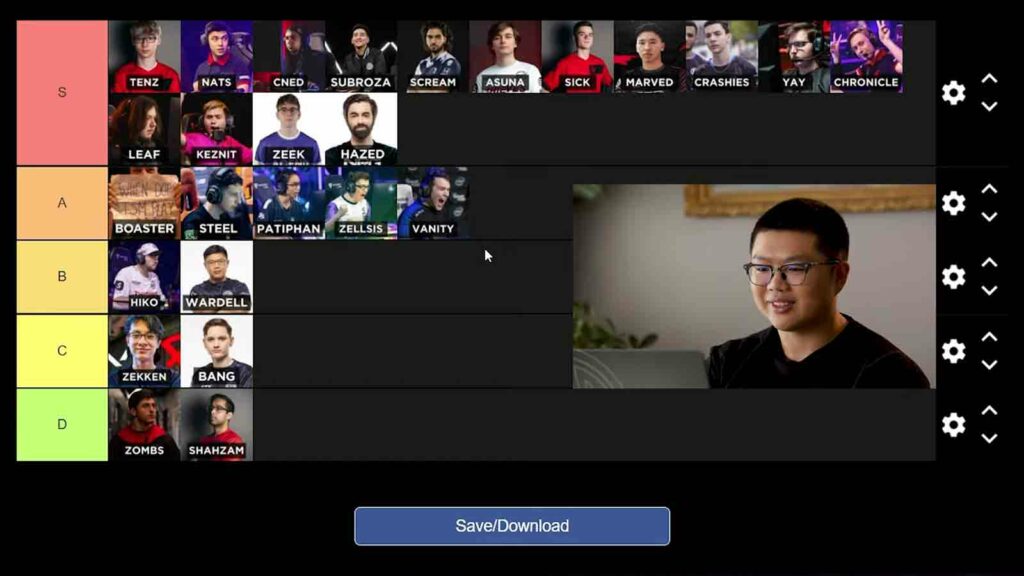 S-tier
A-tier
B-tier
C-tier
| | |
| --- | --- |
| PLAYERS | TEAMS |
| zekken | XSET |
| bang | TSM (inactive) |
D-tier
---
---
The majority of the players landed in S-tier. Tyson "TenZ" Ngo and Ayaz "nAts" Akhmetshin were the two top players on his tier list, followed by Valorant Champions 2021 winners Mehmet Yağız "cNed" İpek and Aleksander "zeek" Zygmunt. Wardell also gave special mentions to his teammate, Yassine "Subroza" Taoufik, and Sentinels' Hunter "SicK" Mims, praising them as two incredible flex players who can carry games using any agent.
Jake "Boaster" Howlett, Joshua "steel" Nissan, and Anthony "vanity" Malaspina were ranked A-tier on his tier list for their skills as in-game leaders.
TSM's star player believes Spencer "Hiko" Martin only excels in clutch situations, which is why he placed him in B-tier. Young up-and-coming players like Zachary "zekken" Patrone and Sean "bang" Bezerra ended up in C-tier because they lack pro experience, according to Wardell.
He rounded out his Valorant pro tier list by ranking his Sentinels rivals in D-tier. A lackluster performance by Shahzeb "ShahZaM" Khan at Valorant Champions 2021, and the unsportsmanlike conduct toward Brazil by Jared "zombs" Gitlin are why they were placed in a lower rank.
Wardell and ShahZaM have had a long history of competing against one another, even before they became the biggest names in Valorant. ShahZaM previously explained that there was no bad blood between them, but they were always battling for the same roster positions on teams during their time as pro CS:GO players.
READ MORE: Top 3 Cypher lineups and setups on Ascent by Gambit Esports' nAts