Peter "Asuna" Mazuryk is one of the top Valorant players in the North American region. He is a duelist main who has the ability to dominate pro matches with his incredible aim and aggressive playstyle.
The-18-year-old prodigy also holds the record for the most kills in a single official VCT game. Asuna dropped 48 kills against Version1 during 100 Thieves' first match in the VCT NA Stage 3 Challengers 1 Main Event.
Here's how you can improve your game by using Asuna's mouse, keybinds, crosshair, monitor, PC, and Valorant settings, which we've listed down.
---
Asuna's complete Valorant settings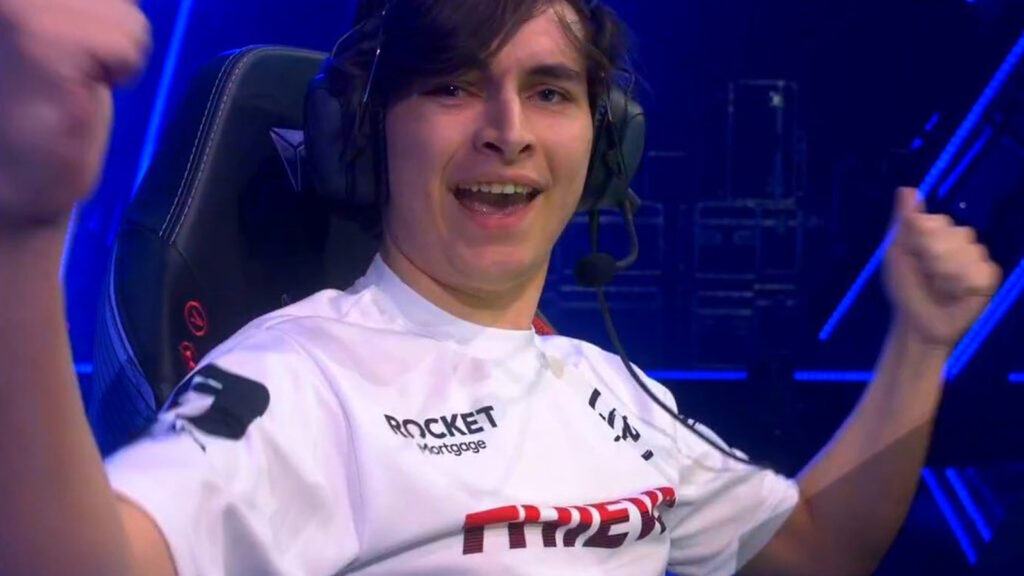 Mouse settings (Razer Deathadder V2)
| | |
| --- | --- |
| MOUSE | VALUE |
| DPI | 1,400 |
| eDPI | 413 |
| Hz | 1,000 |
| Sensitivity | 0.295 |
| Scoped Sensitivity | 1 |
| Windows Sensitivity | 6 |
---
Keyboard keybinds (Corsair K-70 RBG)
| | |
| --- | --- |
| COMMANDS | KEYBINDS |
| Walk | Left-Shift |
| Crouch | Left-Click |
| Jump | Space |
| Ability 1 | C |
| Ability 2 | Q |
| Ability 3 | E |
| Ultimate | X |
| Use Object | F |
| Equip Primary Weapon | 1 |
| Equip Secondary Weapon | 2 |
| Equip Melee | 3 |
| Interact with Spike | 4 |
---
Valorant Crosshair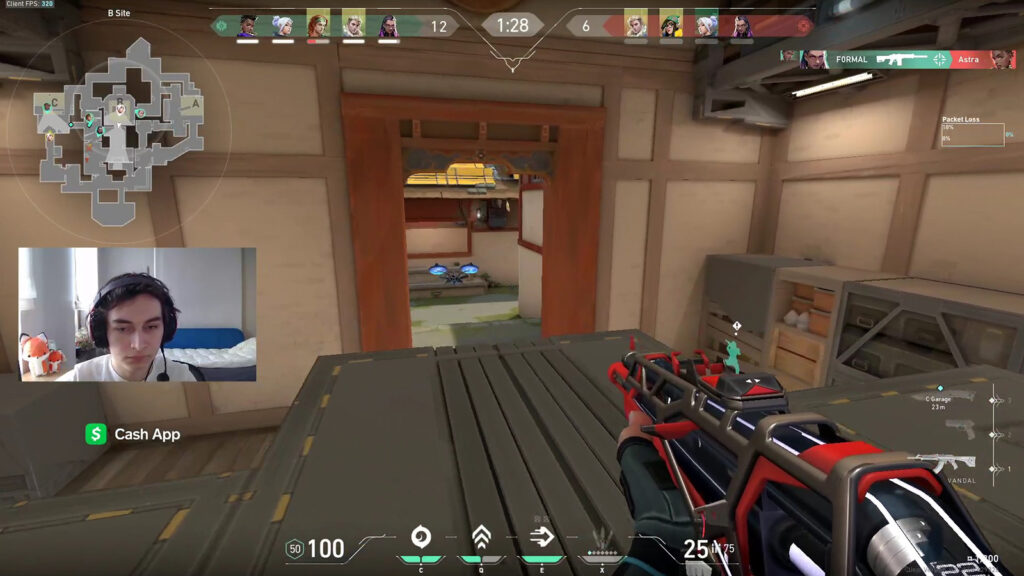 | | |
| --- | --- |
| CROSSHAIR | VALUE |
| Color | White |
| Outlines | On/1/1 |
| Center Dot | Off |
| Inner Lines | 1/2/1/3 |
| Outer Lines | 0/0/0/0 |
| Fade | Off |
| Movement | Off |
| Firing Error | Off |
---
---
Valorant radar
| | |
| --- | --- |
| RADAR | VALUE |
| Rotate | On |
| Fixed Orientation | Based on Side |
| Keep Player Centered | Off |
| Minimap Size | 1.1 |
| Minimap Zoom | 0.9 |
| Minimap Vision Cones | On |
| Show Map Region Names | Always |
---
Monitor settings (BenQ XL2546K)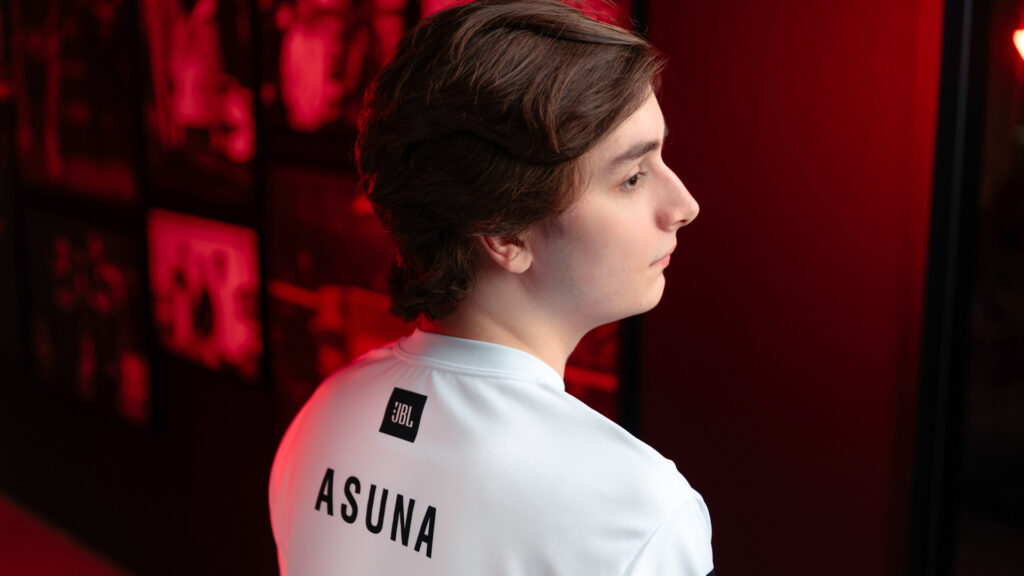 | | |
| --- | --- |
| MONITOR | VALUE |
| Display Mode | Fullscreen |
| Resolution | 1920×1080 |
| Frame Rate Limit | Unlocked |
---
Graphic Settings (Nvidia GeForce RTX 2070 Super)
| | |
| --- | --- |
| PC GRAPHICS | VALUE |
| Material Quality | Low |
| Texture Quality | Low |
| Detail Quality | Low |
| UI Quality | Low |
| Vignette | On |
| VSync | Off |
| Anti-Aliasing | None |
| Anisotropic Filtering | 1x |
| Improve Clarity | On |
| Bloom | Off |
| First Person Shadows | Off |
| Distortion | Off |
READ MORE: Hiko's Valorant settings: Keybinds, crosshair, PC, monitor, mouse