North American esports organization TSM announced that they have parted ways with James "Hazed" Cobb, who was picked up by NRG immediately after.
TSM was one of the frontrunners at the start of the 2021 VCT season after the team's successful Ignition Series run, winning the T1 x Nerd Street Gamers Showdown and the FaZe Clan Invitational.
TSM wasn't able to produce similar results during the 2021 VCT season however, and fell short in multiple NA Challenger events. As a result, they did not qualify for any international Master events this year.
Hazed removed from TSM's roster at the end of the 2021 VCT season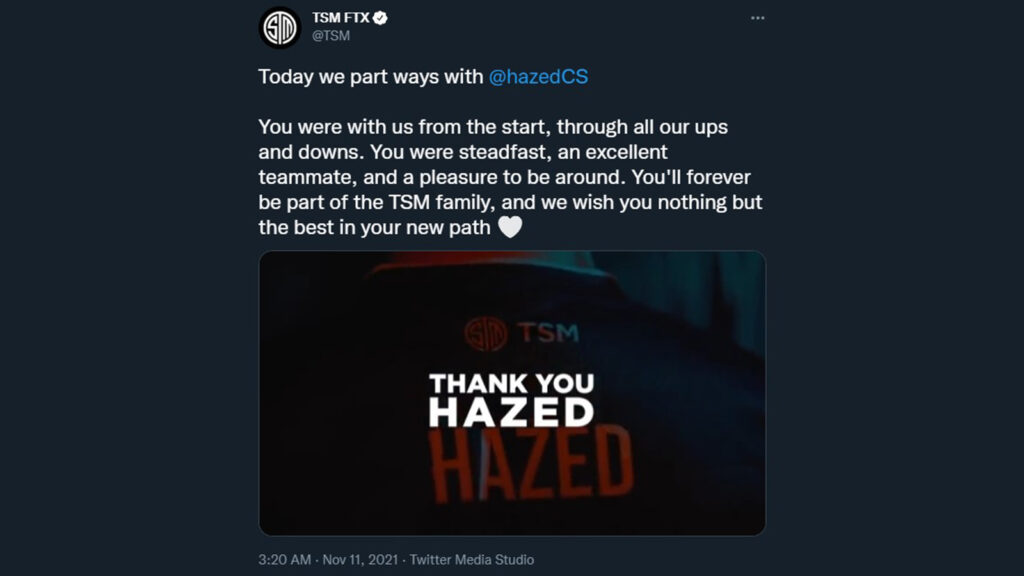 Hazed joined TSM when the organization signed ex-CS:GO pro team mouseSpaz on May 22, 2020, while Valorant was still in its beta phase. He was their in-game leader because he was the most experienced player who has been competing since 2010 in Counter-Strike.
The 32-year-old pro led his team to a 10th place finish in the VCT NA circuit points standings, which was not enough to qualify the team for the VCT NA Last Chance Qualifier (LCQ).
Now that the season has ended, the organization is looking to rework its roster for the upcoming season.
TSM's current Valorant roster
Matthew "Wardell" Yu
Yassine "Subroza" Taoufik
Aleko "LeviathanAG" Gabuniya
---
---
Hazed signs with NRG for the upcoming 2022 VCT season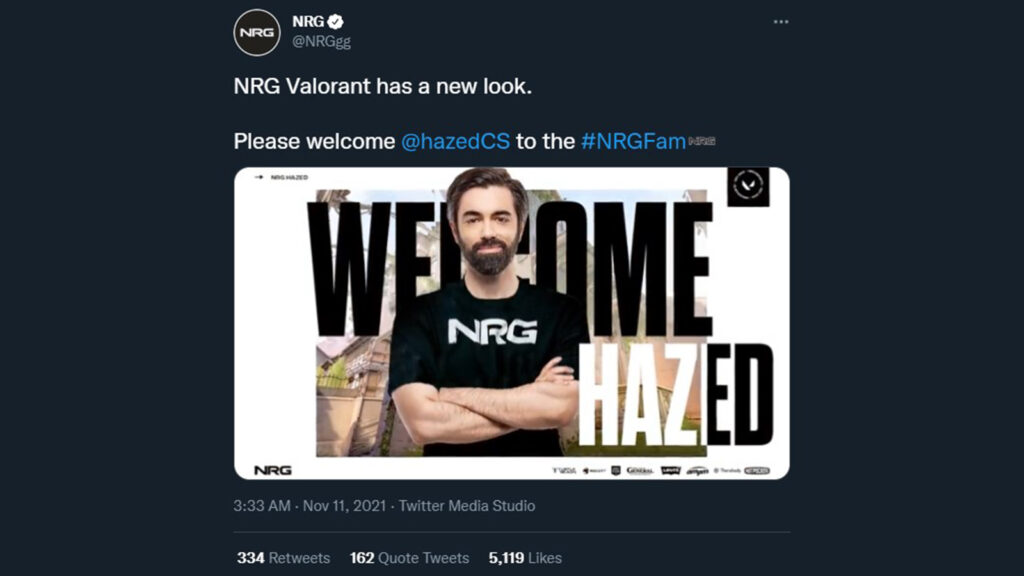 Similar to TSM, NRG had a difficult 2021 VCT season. They failed to qualify for any of Riot Games' Master events due to early eliminations in multiple NA Challenger events.
The organization also had a turbulent 2021, where they made 12 roster changes.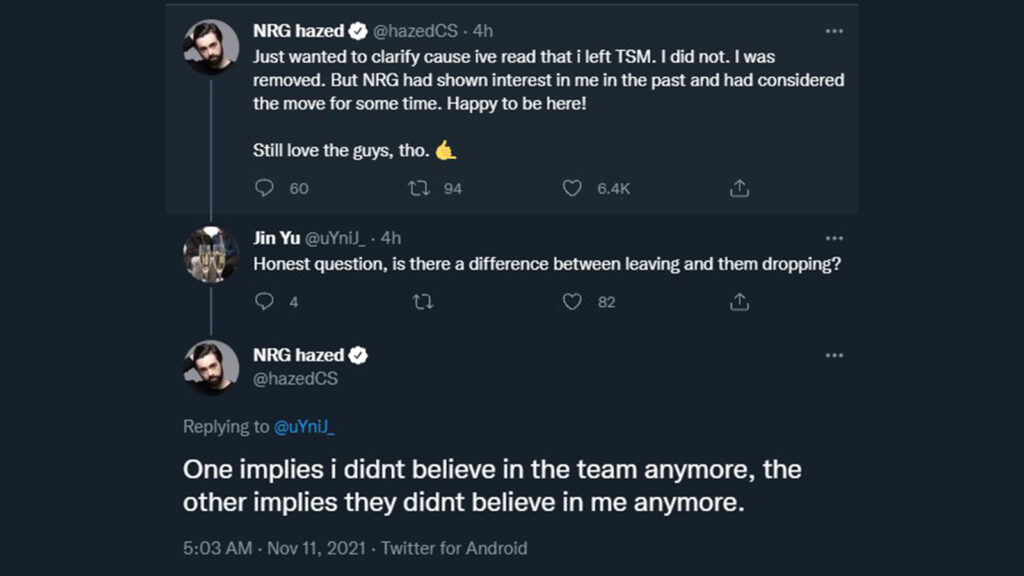 "NRG had shown interest in me in the past and had considered the move for some time," shared Hazed.
He aims to give NRG's Valorant roster leadership and point them in the right direction going into the next season.
NRG's Valorant roster for the 2022 VCT season
Sam "s0m" Oh
Daniel "eeiu" Vucenovic
Bradley "ANDROID" Fodor
Ian "tex" Botsch
James "hazed" Cobb
Can Hazed replicate the same success he had with NRG?
Expect to hear more news from Riot Games about the 2022 VCT season after Valorant Champions 2021, which is set to begin on December 2, 2021.
READ MORE: Rawkus leaves FaZe Clan to coach Sentinels before Valorant Champions 2021