Mehmet Yağız "cNed" İpek is a Valorant world champion and is the star player in the European region. He won Valorant Champions 2021 with Acend by defeating CIS powerhouse squad Gambit Esports in the grand final, 3-2.
The 19-year-old player is one of the top Jett main players. cNed is best known for destroying his opponents with an Operator, and being precise in the use of Jett's Blade Storm ultimate. 
Here's how you can improve your game by using cNed's mouse, key binds, crosshair, monitor, PC, and settings, which we've listed down.
---
cNed's complete Valorant settings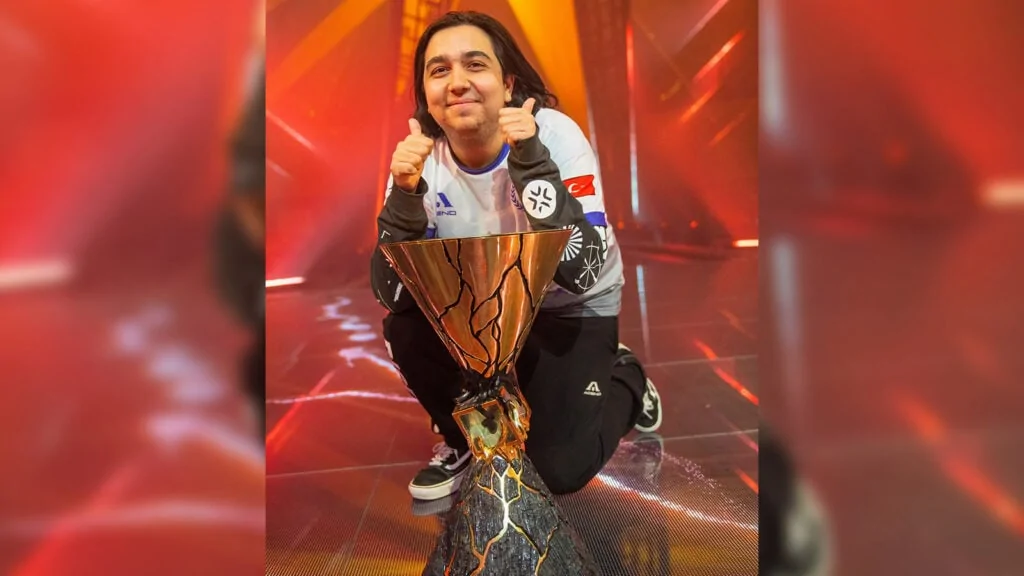 Mouse settings (Zowie ZA12)
| | |
| --- | --- |
| MOUSE | VALUE |
| DPI | 800 |
| eDPI | 256 |
| Hz | 1,000 |
| Sensitivity | 0.32 |
| Scoped Sensitivity | 1 |
| Windows Sensitivity | 6 |
---
Keyboard keybinds (Logitech G Pro X)
| | |
| --- | --- |
| COMMANDS | KEYBINDS |
| Walk | Left-Shift |
| Crouch | Left-Ctrl |
| Jump | Space Bar |
| Use/Ability 1 | Q |
| Use/Ability 2 | E |
| Use/Ability 3 | C |
| Use Object | F |
| Ultimate | X |
| Equip Primary Weapon | 1 |
| Equip Secondary Weapon | 2 |
| Equip Melee | 3 |
| Interact with Spike | 4 |
---
---
Valorant Crosshair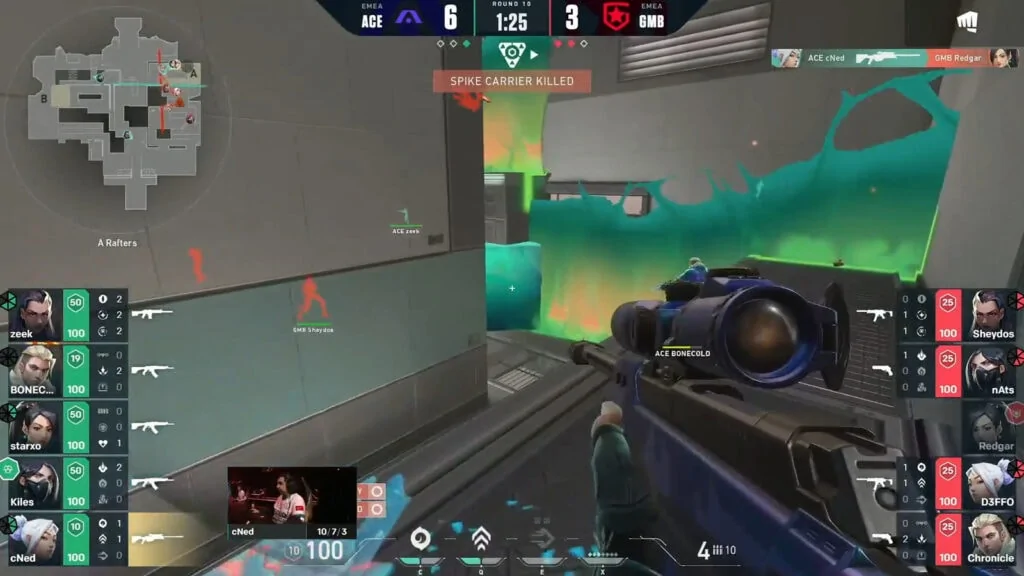 | | |
| --- | --- |
| CROSSHAIR | VALUE |
| Color | White |
| Outlines | Off |
| Center Dot | Off |
| Inner Lines | 1/5/2/0 |
| Outer Lines | 0/0/0/0 |
| Fade | Off |
| Movement | Off |
| Firing Error | Off |
---
Valorant radar
| | |
| --- | --- |
| RADAR | VALUE |
| Rotate | On |
| Fixed Orientation | Based on Side |
| Keep Player Centered | Off |
| Minimap Size | 1.128 |
| Minimap Zoom | 0.9 |
| Minimap Vision Cones | On |
| Show Map Region Names | Always |
---
Monitor settings (ASUS ROG Swift PG259QN)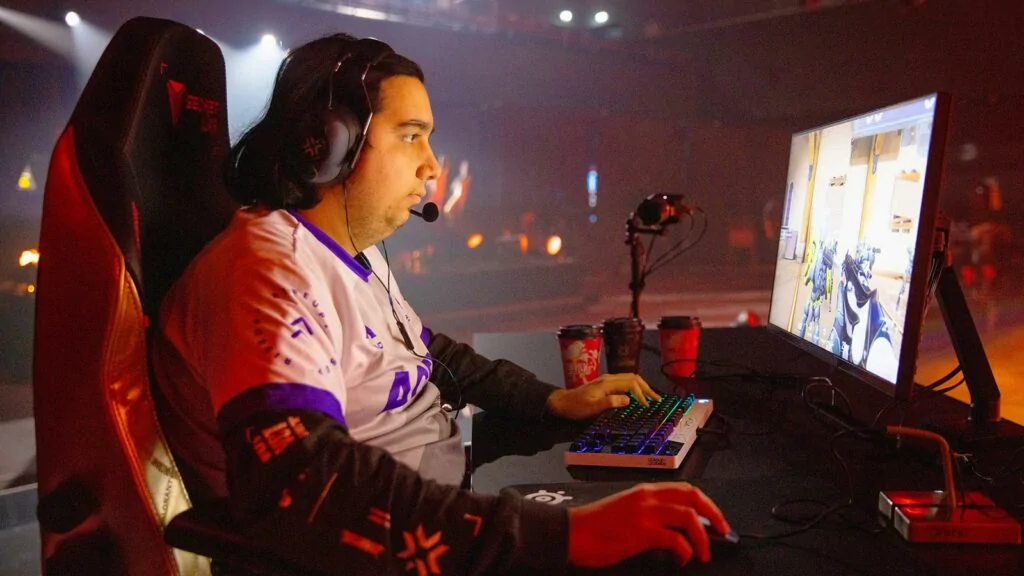 | | |
| --- | --- |
| MONITOR | VALUE |
| Display Mode | Fullscreen |
| Resolution | 1920×1080 |
| Frame Rate Limit | Unlocked |
---
Graphic Settings (ASUS GeForce RTX 2080 Super)
| | |
| --- | --- |
| PC GRAPHICS | VALUE |
| Material Quality | Low |
| Texture Quality | Low |
| Detail Quality | Low |
| UI Quality | Low |
| Vignette | Off |
| VSync | Off |
| Anti-Aliasing | MSAA 4X |
| Anisotropic Filtering | 4x |
| Improve Clarity | Off |
| Bloom | Off |
| First Person Shadows | Off |
| Distortion | Off |
READ MORE: Team Secret's JessieVash: 'I wanted to prove that Filipinos are capable of FPS'