Updated on September 25 at 2:45 p.m. GMT+8: Improved relevancy.
The release of new Genshin Impact characters has always been accompanied by trailers, teasers, and videos that encourage players to splurge their Primogems on precious waifus and husbandos.
Genshin Impact demos, in particular, present characters in a different light, with captivating visuals and ear-gasmic OSTs.
Certain scenes from various demos have been etched in our hearts, such as Eula Lawrence's graceful dance and Kaedehara Kazuha's epic arrow dodge. Here's our list of the five best Genshin Impact demos.
---
The 5 best Genshin Impact demos
5. Kaedehara Kazuha – Wandering Winds
4. Kamisato Ayato — Fathomless Swirls in the Forest
3. Raiden Shogun – Judgment of Euthymia
2. Hu Tao – Let the Living Beware
1. Zhongli – The Listener
---
5. Kaedehara Kazuha – Wandering Winds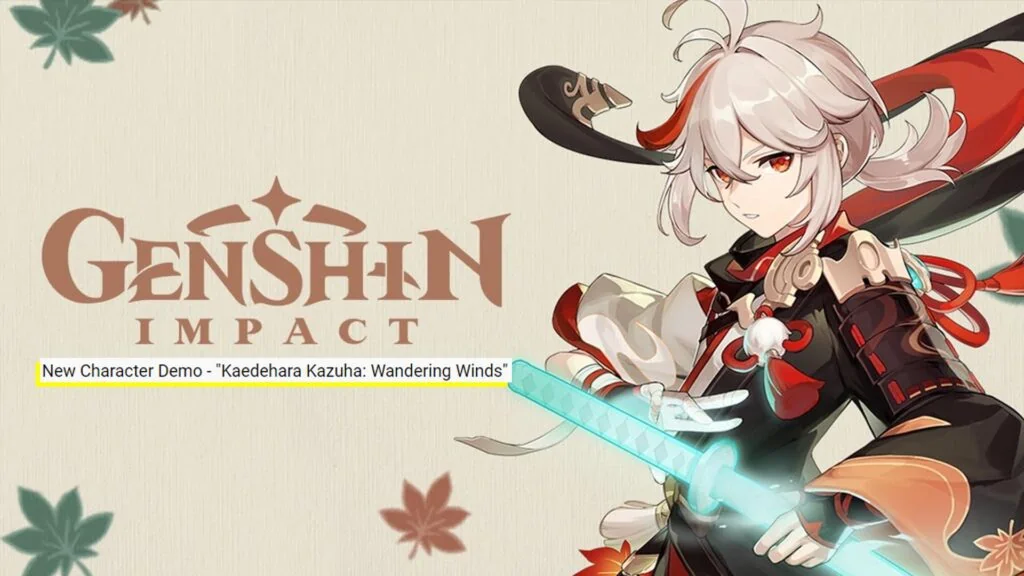 Kaedehara Kazuha is not just a king in the Spiral Abyss, but in Genshin Impact demos as well. The scenes from Wandering Winds scream "I'm the coolest Anemo boy" throughout the video.
The demo starts with Kazuha sitting on top of a big rock, composing his haiku (a short poem format that originated in Japan) which reads:
Solitary cloud
Shadow in the setting sun
Stirs the drifter's heart.
Before he can finish composing the whole poem, he's interrupted by an arrow, which he effortlessly dodges just in time. Kazuha's epic arrow dodge has became a hot topic in the community, cementing itself as a classic Genshin Impact meme.
The demo also highlighted the charming particle effects of his elemental burst, Kazuha Slash, which summons a deadly Autumn Whirlwind that provides AoE Anemo damage.
---
---
4. Kamisato Ayato — Fathomless Swirls in the Forest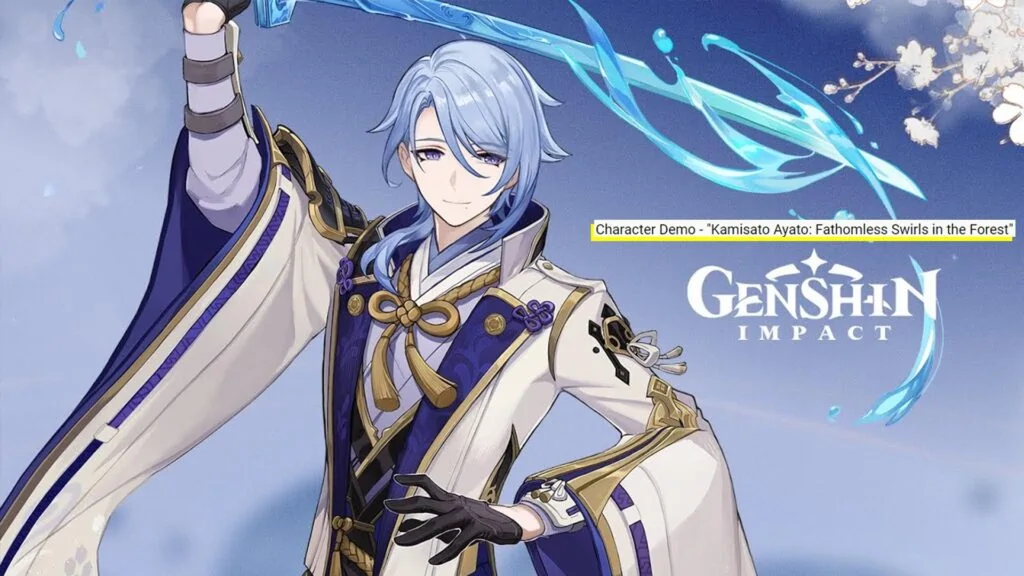 Ever wondered where and what the 5-star Hydro character Kamisato Ayato was doing during the Omnipresence Over Mortals Archon quests? He was actually hiding in the shadows, helping his sister, Kamisato Ayaka, and the traveler from afar, as revealed in his demo trailer.
Kamisato Ayato's demo is as refreshing as his Hydro elemental abilities, accompanied by sparkling effects, blue bokeh, and cherry blossom petals. Ayato's refined attack animations paired with Genshin Impact's smooth OST is elegance at its finest, a demo fitting for the head of the Kamisato clan.
The Fathomless Swirls in the Forest demo just proves that you don't need over-the-top transitions and excessive beat drops to charm everyone in Teyvat.
He is beauty, he is grace, Kamisato Ayato's demo is here to put a smile on your face!
---
---
3. Raiden Shogun – Judgment of Euthymia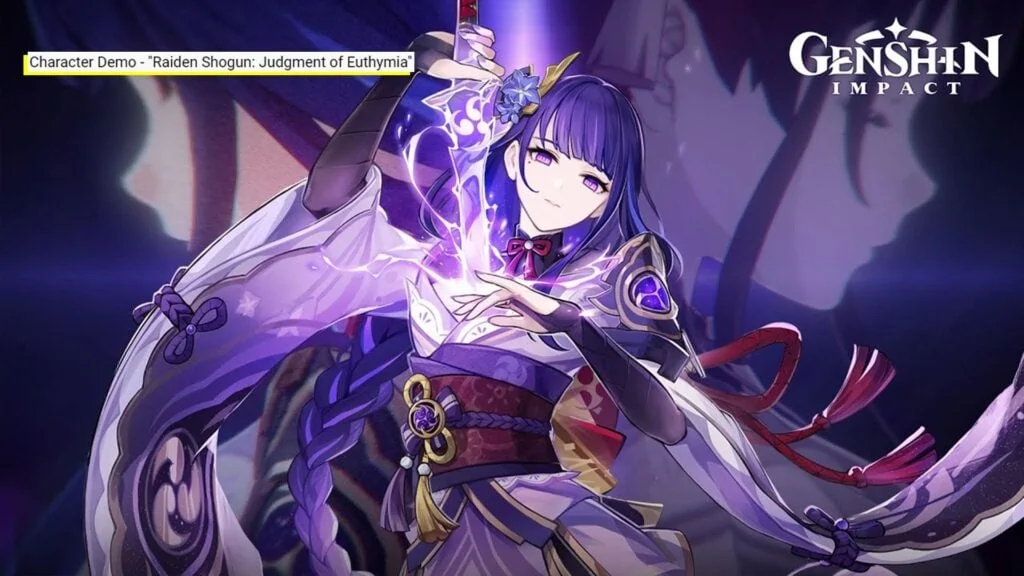 The Raiden Shogun's "Judgment of Euthymia" video takes the third spot on this list as one of the best Genshin Impact demos, featuring great camerawork that highlights the different sides of the Electro Archon, literally and figuratively.
Together with a remarkable storyboard and some of the smoothest video transitions we have ever seen, this video makes a fitting showcase for the Raiden Shogun's character design.
Similar to the other demos in this list, the OST used in "Judgment of Euthymia" is absolutely spectacular, incorporating shamisen elements into the music. Honestly, we can watch the Raiden Shogun's demo for all eternity.
---
---
---
2. Hu Tao – Let the Living Beware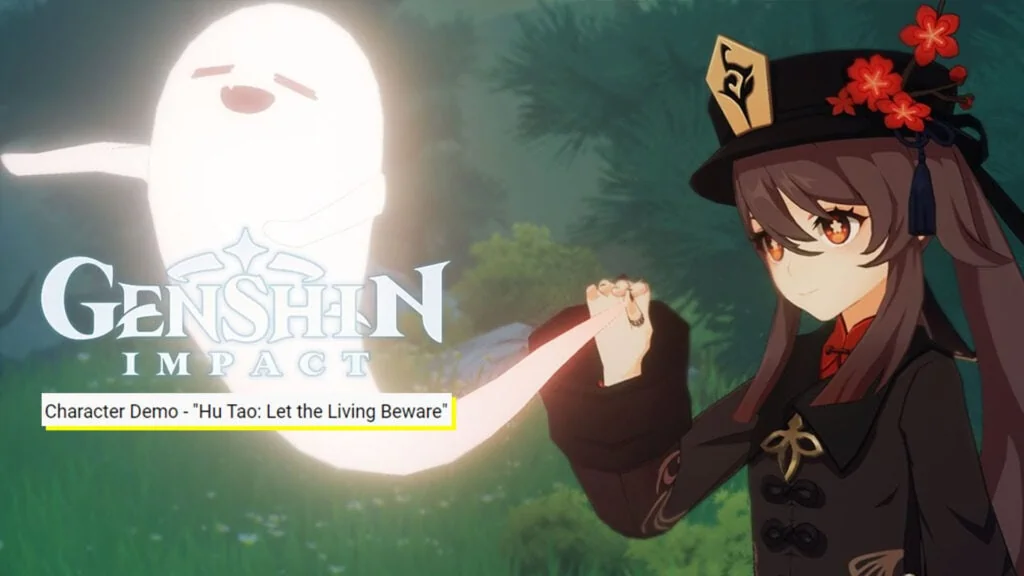 What happens when you mix spooky with a little bit of playfulness? You get Hu Tao's demo, "Let the Living Beware!"
This demo's charm is brought out by HoYoverse's very own remix of Edvard Grieg's classic "In the Hall of the Mountain King," inserting some pipa music at the start and then throwing in electro-swing beats to match the character's gleeful vibe.
Not to mention, its transitions and sepia tones follow vintage movies and silent films which were all the rage during the early 1900s.
Simply put, in this demo, Hu Tao puts the "fun" in funeral.
---
1. Zhongli – The Listener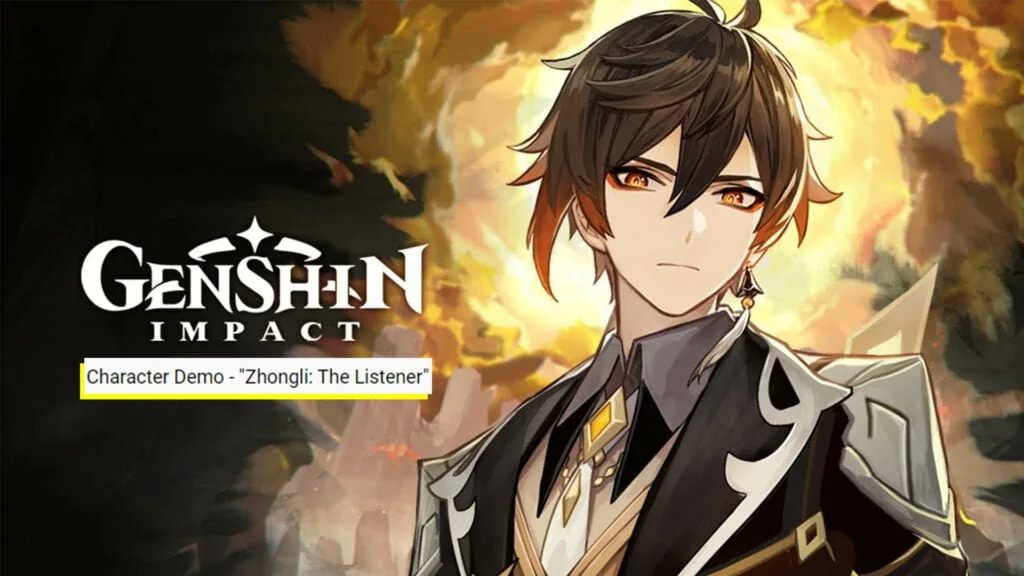 It has been an unspoken tradition in the community, where players always go back to view Zhongli's Genshin Impact demo whenever HoYoverse releases one for a new character.
Zhongli's "The Listener" has set the bar high when it comes to Genshin Impact demos because of its top-notch visuals and transitions.
Every scene, every cut, and every movement from the demo flows perfectly well with the Rex Incognito theme song, composed by music director Yu-Peng Chen. The beat drop is the best part of the demo, in which Zhongli casts his elemental burst "Planet Befall" and shouts "I will have order!" voiced by the talented Keith Silverstein.
Zhongli's demo showcases his might as the Geo Archon as well as his reliable kit, which has saved countless travelers against numerous monsters and bosses. To date, it's the most popular demo, with more than 26 million views on YouTube.
Still not convinced? Watch the full character demo here:
---
---
READ MORE: 5 anime you need to see if you love Genshin Impact